My love for travel was ignited by my parents. Dad was in the Airforce, and moved every two-to-three years and took my mom on an adventure of a lifetime when they moved to Saudi Arabia the week after they got married. They moved our family to the Philippines when I was nine and we spent school breaks travelling throughout Southeast Asia and the Pacific. This eventually led me to a degree in Tourism Development and Management from Arizona State — including studying abroad in Australia and Fiji.
Graduating in 2009, I found myself struggling to find a job in the US and decided to move to Australia on a Work Holiday visa — figuring international experience could help the resume. I spent a year working and backpacking throughout the east coast. Upon my return I've worked with various travel companies and tourism boards. Ask me about swimming with sharks and Bradley Cooper.
Speak to Cait

Start planning your trip to Australia with Cait
01993 838 800
Q&A with Cait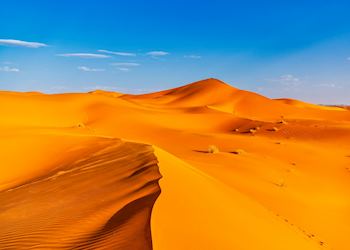 What's your most vivid travel moment?
The most precious to me is visiting Morocco with my dad. As we stepped foot on the soil of Africa, we were embraced with the warmest hospitality. Everyone wanted to share their culture with us. My dad's colleague had arranged to have her brother pick us up and bring us to her mother's home. We ate homemade tagine, and conversed in five different languages before being whisked away for a tour of the local market. On the way back to our hotel, our new friend drove us through the desert with the windows down and Billy Idol was playing at max volume.
Where would you love to travel next?
South Africa and Safari. Being a hobbyist photographer, I think there is nowhere more exciting to take in landscapes to capture the Big 5. Beyond the wildlife, South Africa has extraordinary landscapes, waterfalls, wine country, a delectable food scene and a vibrant culture to explore.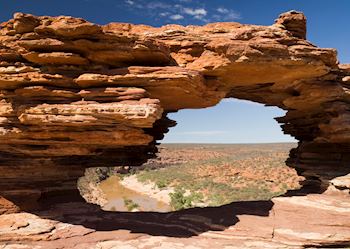 Your best piece of travel advice?
Go with the flow, don't sweat the small stuff and a simple smile can get you far in any language. Wrong turns have led me to some of the most magical places. Being lost has delivered me to unthinkably beautiful landscapes and characters that provided the best sharable tales. So many of my own culturally immersive and life changing experiences started with an unexpected change of plans.