I've been travelling independently since I was 19 and I've taken every opportunity to explore new places while studying geography at university which only furthered my passion for travel. I've lived and worked in Hong Kong, and I enjoyed a career break before joining Audley, during which time I visited Hong Kong, South Korea, Japan, Australia, New Zealand, San Francisco, and Los Angeles. Having visited 26 countries with my family (yes, we've kept a list) before I left school, I made it my mission to travel as much as possible so now a decade on I've visited 64 countries.
I joined Audley after I returned from my round-the-world career break and Australia had to be where I specialised. I was soon back Down Under visiting my favourite places such as Phillip Island and the Adelaide Hills where I was able to boost my knowledge to help plan the best trips.
I've previously worked in luxury travel PR, marketing for a hotel collection and during the pandemic I worked for a women's music charity.
Speak to Els

Start planning your trip to Australia with Els
01993 838 800
Q&A with Els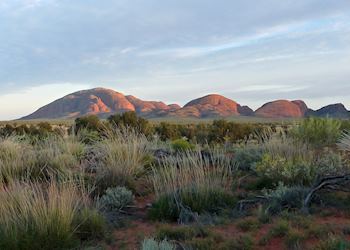 What's your most vivid travel moment?
I was at a remote location in the Uluru-Kata Tjuta National Park while a BBQ dinner was being prepared. As steaks sizzled, we raised our glasses of champagne before watching the sunset. The light of the sunset bounced off Ayer's Rock (Uluru) and hues of orange and pink were seen in the sky. I enjoyed our dinner while exchanging travel stories with fellow guests from around the world. I could feel the buzz of the place and imagine the stories shared over the years.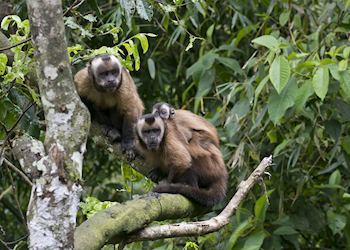 Where would you love to travel next?
While there are many places on my list, I'd like to travel to Peru next particularly to stay in an eco-lodge in an Amazonian reserve. I'd love to experience the canopy walkways and spot native wildlife.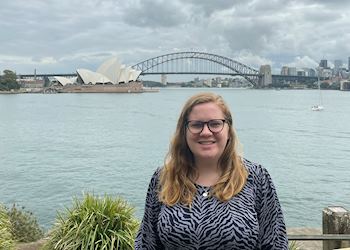 Your best piece of travel advice?
My top tip for beating jet lag is to make the most of early wake ups and get out into nature, whether that be the Royal Botanic Garden, Sydney when you first arrive in Australia, or another spot I enjoyed the sunrise from was Griffiths Island in Port Fairy. I saw wallabies bouncing across the reserve as the sun rose.