I graduated from the University of Sheffield with a BA in Archaeology and an MA in the Ancient and Classical World. I then joined Voyages to Antiquity and became part of their Shore Excursion Department aboard their vessel the MV Aegean Odyssey. I spent the next 15 months sailing around the Mediterranean, Southeast Asia and Africa operating tours in each destination. After so much time at sea I was ready to plant my feet on solid ground but was definitely not ready to return to the UK. Within a month of leaving the high seas I booked a one-way flight to Australia where I lived and worked for a year. I spent three months a piece in Melbourne, Perth and Sydney as well as touring the east coast extensively. I fell in love with the relaxed nature of Aussie life, their eccentric and extreme wildlife and their ancient aboriginal culture.
Speak to Grace

Start planning your trip to Australia with Grace by calling
01993 838 786

Australia
For me Sydney is the quintessential Australia, it has it everything: golden beaches, great food and plenty of activities. Situated in a scenic natural harbour, Sydney is remarkable from all angles with the Opera House and Harbour Bridge stealing the show. Getting lost in the complicated street layout is a rite of passage for all visitors but an area I particularly love is The Rocks. The vibrant and violent history of this area continually fascinates me. From convict roots to a cafe culture, it's a hub of activity. Weekend markets, small cafes and unbeatable views keep locals and tourists alike entertained.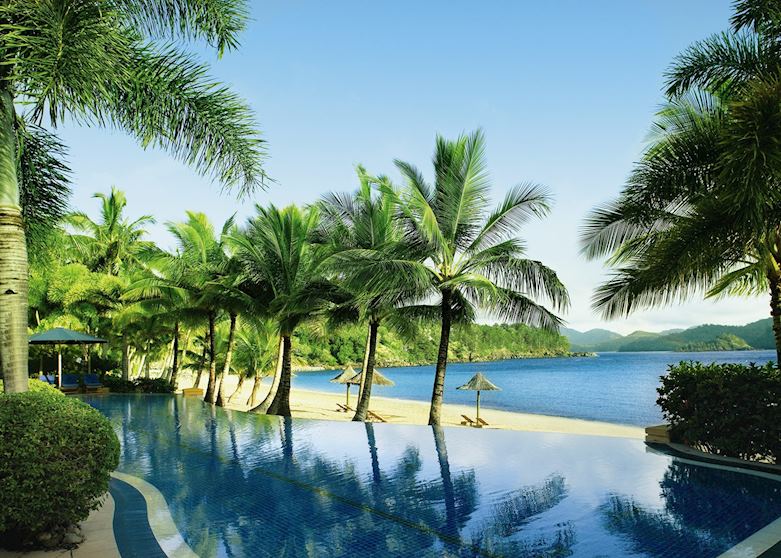 Australia
Situated on Hamilton Island in the heart of the Great Barrier Reef, the Beach Club expertly blends indulgent surroundings with Australian charm. With sweeping views of the Coral Sea, easy access to Catseye Beach and the benefit of a private chauffer to get you around, you have direct access to all the island's major attractions. Customer service is outstanding and every room faces the sea. You'll get a private balcony to enjoy the view and if staying in a ground floor room, direct access to the beach. I loved relaxing with an afternoon cocktail by the infinity pool and the wonderfully fresh seafood in the poolside restaurant.
I'll never forget when…
I have been incredibly fortunate in my travels and have had many wonderful experiences but every now and again I still get those moments when I wish time would stand still so I could soak up the magical atmosphere. Most recently this happened while diving on the Great Barrier Reef. I spent four nights aboard a dive boat exploring the wonderfully rich ecosystem and observing the staggering array of marine life here. Getting into the water with the early morning sun and watching the ocean come to life around me was simply unforgettable.