A last minute, one-way ticket to Brisbane was the beginning of my fascination with Australia, arriving with little idea of the incredible sights and experiences this wonderful country has to offer, and eventually staying there for a year. Trekking through canyons in the Red Centre, stargazing from my swag on the desert sands, hiking through a magical cloud forest, immersing myself within an Aboriginal community, and snorkelling with inquisitive green turtles were just some of the highlights.
I recently returned to explore more of this huge continent's hidden gems — there's always something new to discover. Having been involved in the travel industry since graduating with a degree in Business Studies in 2014, I'm ideally placed to connect the pieces together, using my first-hand knowledge and experience to create amazing bespoke Aussie adventures.
Speak to Hannah

Start planning your trip to Australia with Hannah
01993 838 800
Q&A with Hannah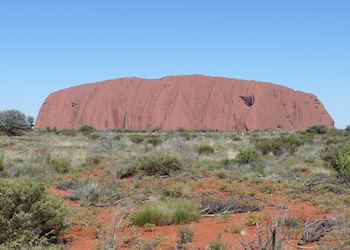 What's your most vivid travel moment?
We'd driven into the Red Centre to camp for a few nights in the desert. Arriving after sunset, in the cool evening, we lit a fire and spent our time sharing travel stories under the stars. The next morning, the howls from the local wild dogs woke us up and we were so glad they did. Because of them, we witnessed the most vivid, flame-red sunrise which lit up the skies and highlighted every detail of Uluru's formation.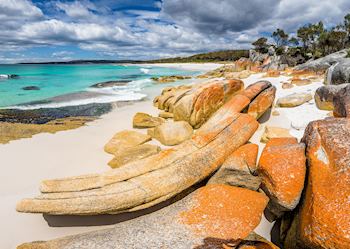 Where would you love to travel next?
My enthusiasm for hiking and natural environments means Tasmania has been top of my list for a while. This mountainous island, off the south coast of Australia, has vast wilderness and majestic national parks which I would love to explore; topped off with a visit to a vineyard in the Tamar Valley.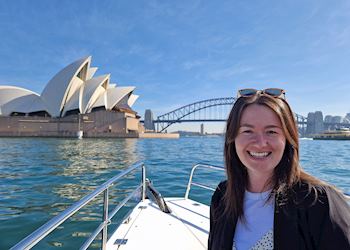 Your best piece of travel advice?
Australia has so much variety and countless unique destinations to explore but if I could choose one experience which I would recommend to all, it would be to take a scenic cruise around Sydney Harbour. The largest harbour in the world, it's surrounded by impressive architecture, secluded national parks, and gives you the chance to spot dolphins and even whales.