After moving to New Zealand to play rugby I absolutely fell in love with everything about it. The people, culture and scenery are just a few of the things that I really connected with, so I decided to stay and use it as a base for my travels around the world.
I was lucky enough to visit almost 45 countries whilst calling New Zealand home but I was always drawn back to the 'Land of the Long White Cloud', thoroughly exploring what both Islands had to offer.
After returning to the UK I realised I wanted to share this passion with other people thinking about visiting, and I love sharing some of favourite experiences like hiking the Abel Tasman Coast Track (one of nine Great Walks in New Zealand) or swimming with a pod of dusky dolphins off the coast of Kaikoura.
Speak to Mikey

Start planning your trip to New Zealand with Mikey
Q&A with Mikey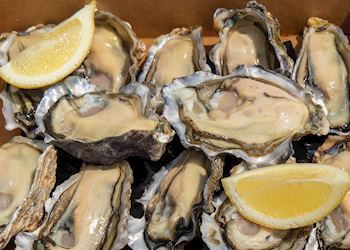 What's the best local dish you've tasted?
There are some strong contenders in New Zealand, from locally sourced pies at a homestead to Bluff oysters in the South, but my favourite has to be green-lipped mussels — by far the biggest and tastiest I have ever had. Try them with a little lemon juice or siracha, then toss the shell back into the ocean. A close second would be Pavlova but there is still a heated debate about whether it's Australian or Kiwi.
What's your most vivid travel moment?
One memory I will never forget is driving through the Dark Sky Reserve on my way to Twizel. I was lucky enough to be driving through at night, so when I noticed what turned out to be the Milky Way I had to stop and just appreciate what I was seeing. After staring at the cosmic beauty above me for what must have been at least half an hour, I drove on but as I passed through the valley, the Southern lights appeared in front of me. It was the perfect night to see this phenomenon and I just happened upon it, which is an experience you can only get from New Zealand.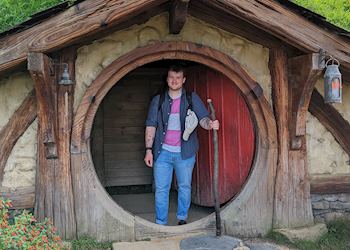 Which book, film or artwork captures New Zealand the most?
With the scenery New Zealand has to offer, it isn't surprising that movies like Narnia or The Lord of the Rings were filmed there, but if you want a true taste of New Zealand then I would recommend reading "View from the summit". To me, it embodies the adventurous nature of New Zealander's, and tells the story of the first man to summit Everest, after growing up in NZ and practicing in Milford sound for his final ascent.