Misha, Australia Specialist
Growing up in London, surrounded by such an eclectic mix of different cultures, has, in many ways, led me to believe that my passion for travel was in fact created at home.
Over the years I have made travel my top priority, and eventually decided to move to Australia in order to experience somewhere from a totally different perspective. The Aussies won me over with their laid-back attitude, and the natural beauty of the country is impossible to forget. There's just something so unusual about a continent that has such a diverse range of terrain, yet manages to retain the same easy-going charm throughout.
The memories I've made there never cease to put a smile on my face, and they are something that I believe everyone should have the pleasure of experiencing. Pursuing a career with Audley means I can help others to do just that and discover the land that I love.
Speak to Misha

Start planning your trip to Australia with Misha
Q&A with Misha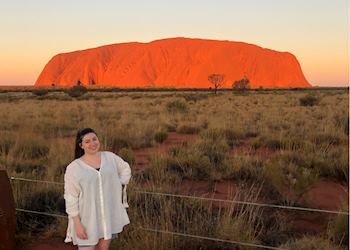 What's your best piece of travel advice?
Always give yourself plenty of time to relax. There is nothing worse than rushing through a trip, trying to see too much and not giving yourself enough time to experience a place properly. A good balance between keeping busy and taking the time to unwind is essential for a perfect trip.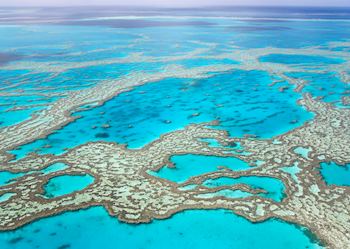 What's your most vivid travel moment?
I spent my birthday one year on Fitzroy Island, just off the coast of Cairns on the Great Barrier Reef. My friend and I decided to go on one of the self-guided rainforest hikes and made our way up to the highest point on the island, and I always think back to the moment we reached the top. For miles and miles all you could see was the crashing waves of the open ocean. I had this feeling of being so alone, and yet somehow so connected. It's moments like that that drive my enthusiasm for travel.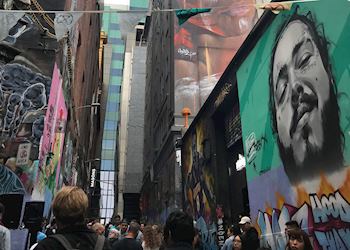 5. Which book, film or artwork captures Australia the most?
I have always had an avid fascination with the art world, and I am especially interested in the artwork of the countries I visit. A private guide in Melbourne introduced me to the Fitzroy Faces, a collaborative artwork created by a group of street artists, on an Audley research trip and it absolutely blew me away. The street art scene is huge in Melbourne, but these pieces in particular really stood out, not just because of their quality, but because they are portraits of Fitzroy's diverse people. The artists really capture the sense of community in Fitzroy in a vibrant and jubilant way.