Peter, New Zealand & Fiji Specialist
I studied geography and developed a strong fascination with the natural world. After a stint working in an office post university, I took my savings and embarked on around the world trip. My wanderlust took me to Asia, the USA, Australasia and Canada. Having read about New Zealand while studying and seen photos of its diverse landscapes, I spent the majority of my time touring the country. It was everything I expected and more. The countless scenic views and geological wonders, from volcanoes and glaciers to snow-capped mountain ranges and crystal-clear lakes, not to mention the beaches, are a geographer's dream. Combine this with the friendly people, Maori culture and excellent food and drink, and this inevitably became my preferred country from all my travels.
Working at Audley opens you up to some fantastic opportunities and I was lucky enough to take a trip to the Fijian Islands, an area that had always interested me. I knew on my travels I would enjoy the beaches, scenery and fantastic varied resorts but perhaps the thing that surprised me most was the people. The love of their country, their warmth and friendly 'Bula!' greeting, they are a key reason that inspires me to help clients experience it themselves.
Speak to Peter

Start planning your trip to Australia & New Zealand with Peter by calling 01993 838 817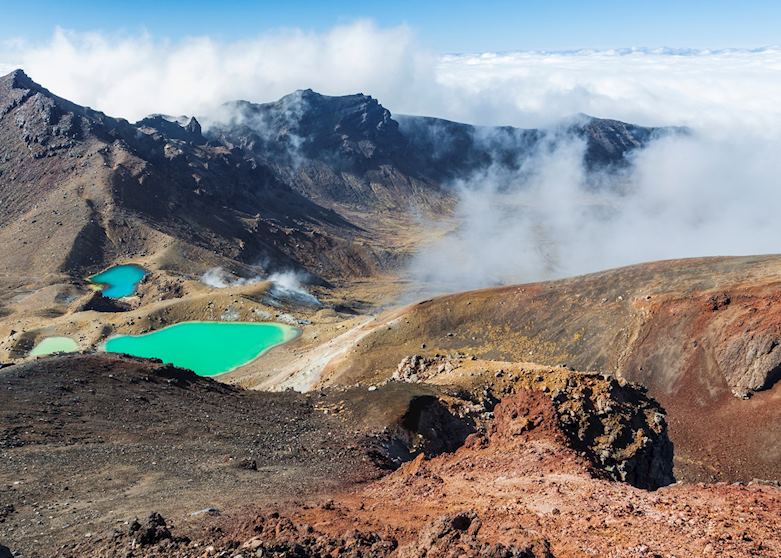 New Zealand
To me, the jewel in the North Island's crown is Tongariro, the country's oldest national park. At its heart are three huge active volcanoes: Tongariro, Ruapehu and the legendary Ngaruhoe (Mount Doom in 'The Lord Of The Rings' trilogy), which have shaped this landscape for the last 300,000 years. There's plenty to do from skiing, rafting and mountain biking to scenic helicopter flights but I'd recommend the Tongariro Alpine Crossing above all else. The walk winds between the giant volcanoes taking in the eerie, lunar-like environment. It's full of emerald lakes, steaming sulphur vents, hot springs and plenty of old lava flows. Your camera won't know what's hit it.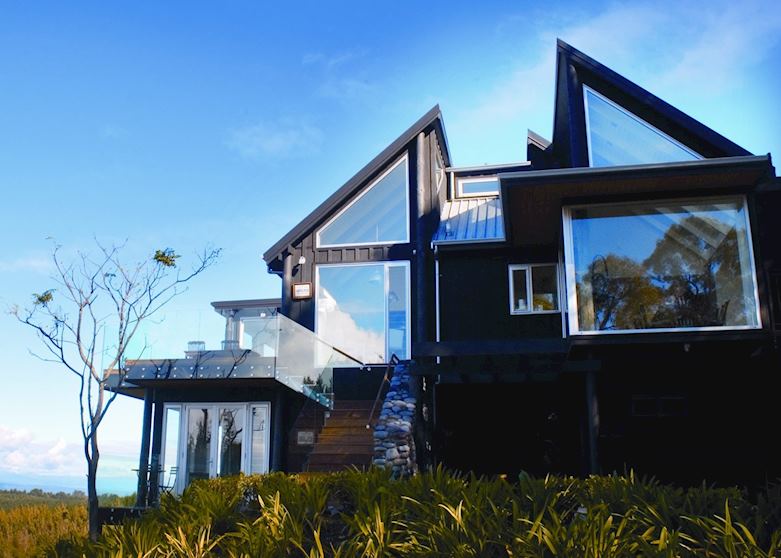 New Zealand
For me you can't beat some good old Kiwi hospitality and gaining insight from the locals through home stays in New Zealand is all part and parcel of the experience. My stay at Acacia Cliffs Lodge in Taupo was far too short but the views of the sunrise from the balcony of this boutique lodge left a significant impression on me. With a glass of local wine and canapés on arrival and the home-cooked breakfast by Rick and Linda in the morning, it was a five-star experience that will certainly take some beating.
I'll never forget when…
It's tough to pick just one unforgettable moment from my trips to New Zealand as there is so much variety on offer. However, when revisiting New Zealand with Audley I was lucky enough to take a couple of helicopter flights through the Southern Alps. On one of these occasions the chopper landed on top of Fox Glacier allowing time to walk on the snow and stare up at the legendary 'cloud piercer' Aroaki (Mount Cook). The view down the crevasses of the glacier and into the valley gave me a real appreciation for the natural forces that have created and shaped this incredible country.