Pippa, Australia & New Zealand Specialist
After finishing university, I flew to Australia to embrace and learn more about the 'land down under'. I explored the east coast, before getting a job in Sydney, enjoying the vibrant city during my spare time. From Sydney, I hopped over to New Zealand and took a road trip from the North Island to the South Island, finishing in Queenstown. The city soon became one of the highlights of my travels for its beautiful scenery and high-adrenaline activities.
My adventure then took me back to northern Australia, where I spent a couple of dry seasons living in Kakadu National Park, enjoying its rugged waterfalls and unusual wildlife. From here, I bought a 4x4 and made my way across the Gibb River Road and down the west coast of Australia to Perth.
Since joining Audley, I have returned to both Australia and New Zealand to revisit some of my most memorable places, and some new ones as well.
Speak to Pippa

Start planning your trip to Australia & New Zealand with Pippa by calling 01993 838 779

Australia
Although not a destination that you may immediately think of when travelling in Australia, the fact that so few people know about the hidden gem of Karijini National Park, makes it even more special. The contrast in colours is stunning, from the red of the dirt tracks to the blues and greens of the spectacular gorges and waterfalls, I personally don't think it can get more beautiful.
Karijini is the perfect place for those who enjoy spending their time exploring the wilderness, only to find a hidden swimming hole where they can spend their afternoon relaxing and taking in the surroundings.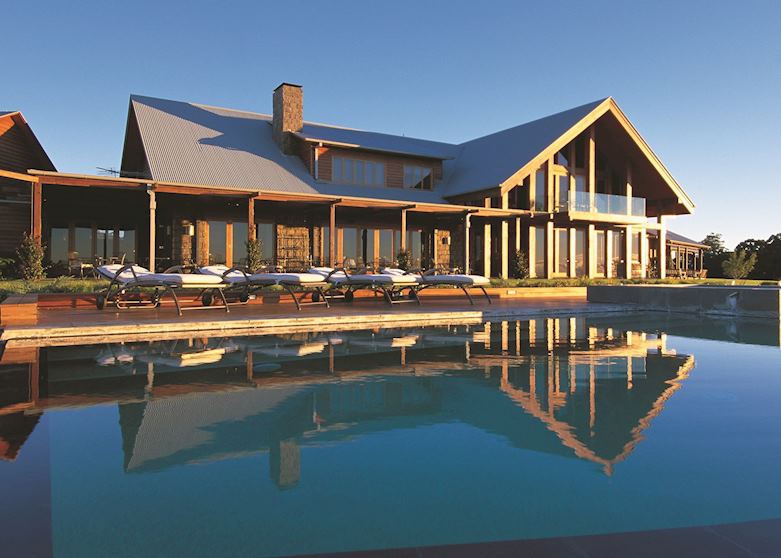 Australia
Hidden away at the top of a mountain on Queensland's Scenic Rim, Spicers Peak Lodge is a world away from the hustle and bustle of normal life. It's the most perfect place to relax whatever the weather; if the sun is out you can make the most of the infinity pool with its spectacular views or if it's a bit cooler then you can simply curl up with a book by the open fire.
For those who are a little more adventurous there are numerous walking or cycling routes through the mountainside.
The pinnacle of the whole experience has to be the attention to detail by the staff, who will go out of their way to make you feel at home as soon as you walk through the door.
I'll never forget when…
I have had so many amazing experiences in Australia, but I would have to say one of my favourites would have to be diving with sharks near Port Lincoln in the South of Australia.

Despite being in a secure metal cage, prior to getting in the water I was petrified that I would be eaten alive. However, as soon as I saw the surprisingly elegant and beautiful creatures I forgot all about all my inhibitions. The magnificent white sharks moved so gracefully in the water that I almost forgot for a minute how dangerous they can be.