From the glorious jungle-tangled temples at Angkor to the lush mountain-fringed white sand beaches of the south and the little-visited villages of the north, Cambodia has our Southeast Asia team hooked.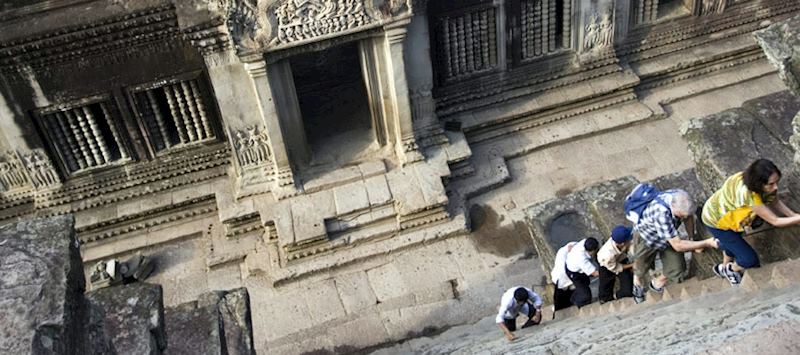 An exotic land swathed in pristine jungle, peppered with majestic ancient temples, skirted by white sandy beaches and populated by the most hospitable people; what is there not to like about Cambodia? Previously known for just two things, the temples of Angkor and the murderous Khmer Rouge, Cambodia is now a very different and exciting prospect for the discerning traveller.
Cambodia is a country in transition and a visit offers a glimpse of its glorious past as well as its hopes for the future. The country's magnificent temples, faded French colonial architecture and time-worn local traditions blend seamlessly with its embrace of international cuisine and its development of eco-tourism and characterful hotels.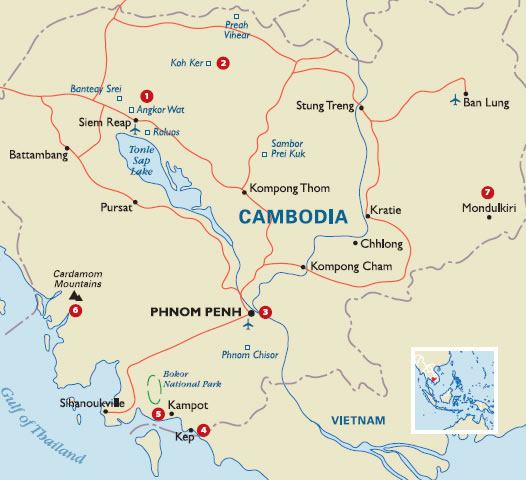 Cambodia's Temples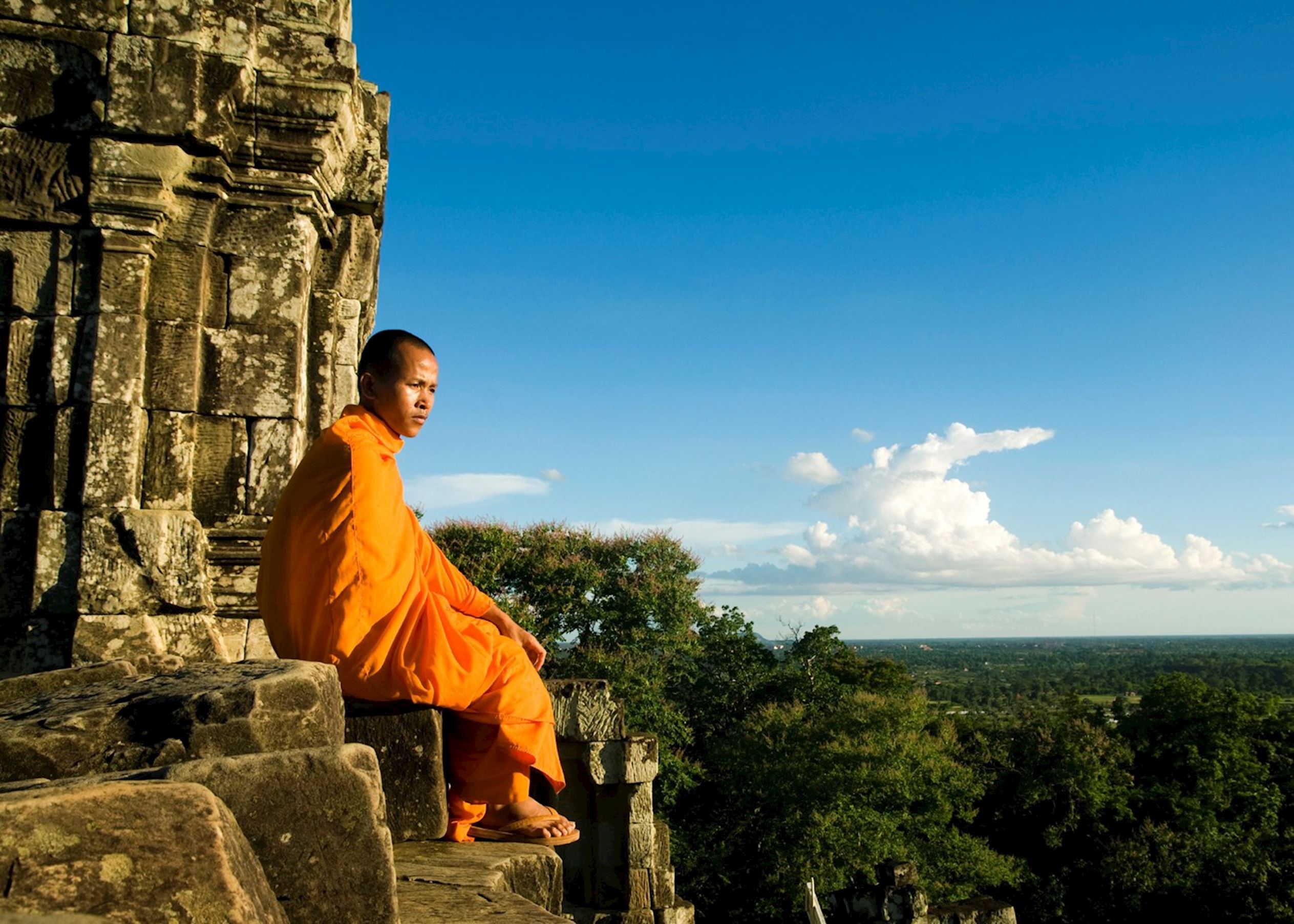 Steeped in symbolism, adorned with exquisite carvings and constructed with breathtaking precision and scale, the temple complex at Angkor Wat (1) thoroughly deserves its reputation. This 1000-year-old religious monument attracts growing numbers of visitors each year, but it is still possible to have a very personal experience here. Our guides know exactly when to take you to avoid the worst of the crowds, which vantage point offers the best photos and which entrance is seldom used by other travellers.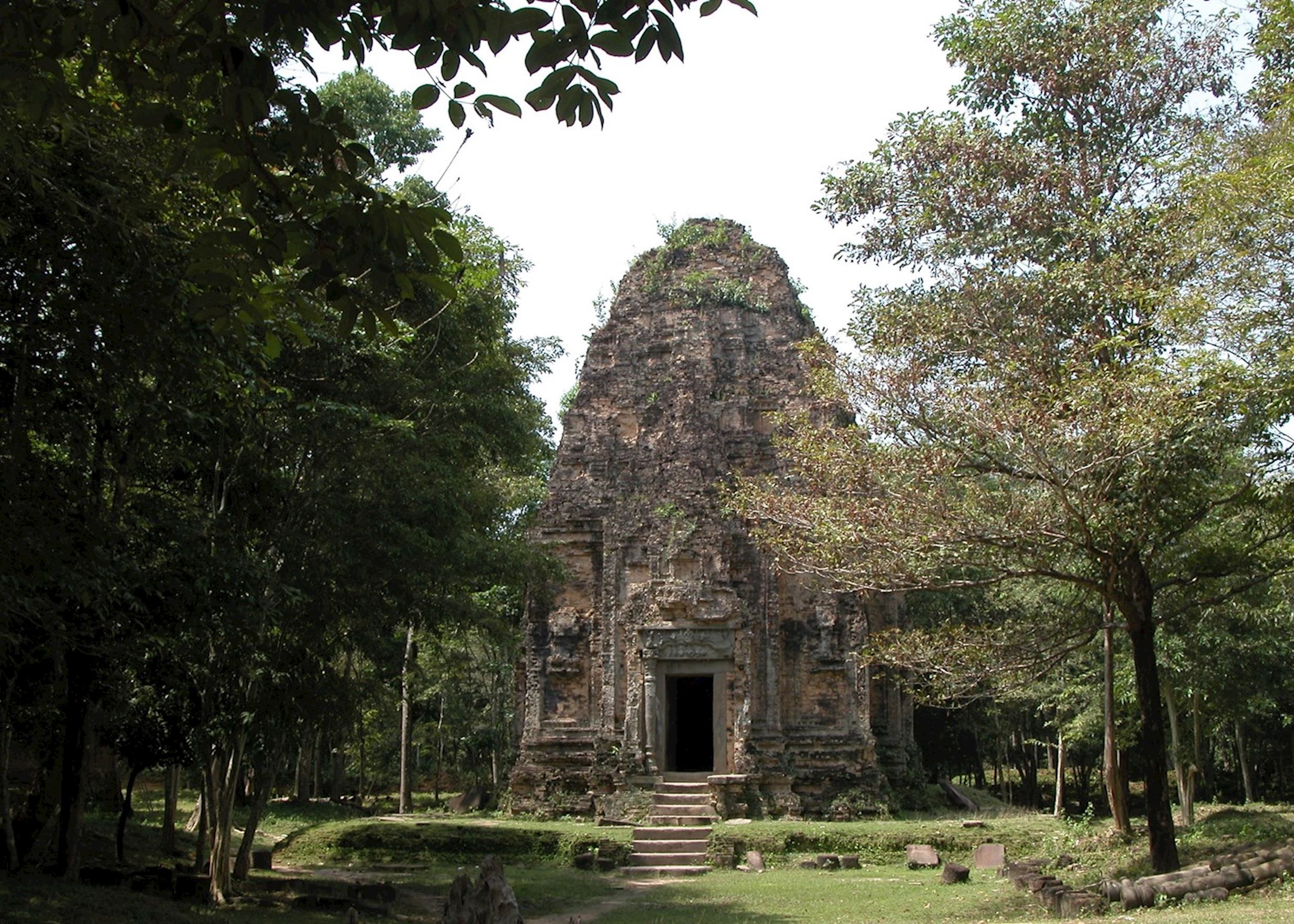 For a temple far from the madding crowds, head north of Siem Reap to Koh Ker (2), one of the most remote sites in Cambodia. Formerly the capital of the ancient Khmer Empire it is now a partly restored, partly dilapidated complex of temples, moats and monasteries surrounded by jungle. The key feature is Prasat Thom, the ziggurat-style structure which sits at the centre of the complex, offering those with a head for heights fantastic views over the surrounding countryside.
Phnom Penh's Modern History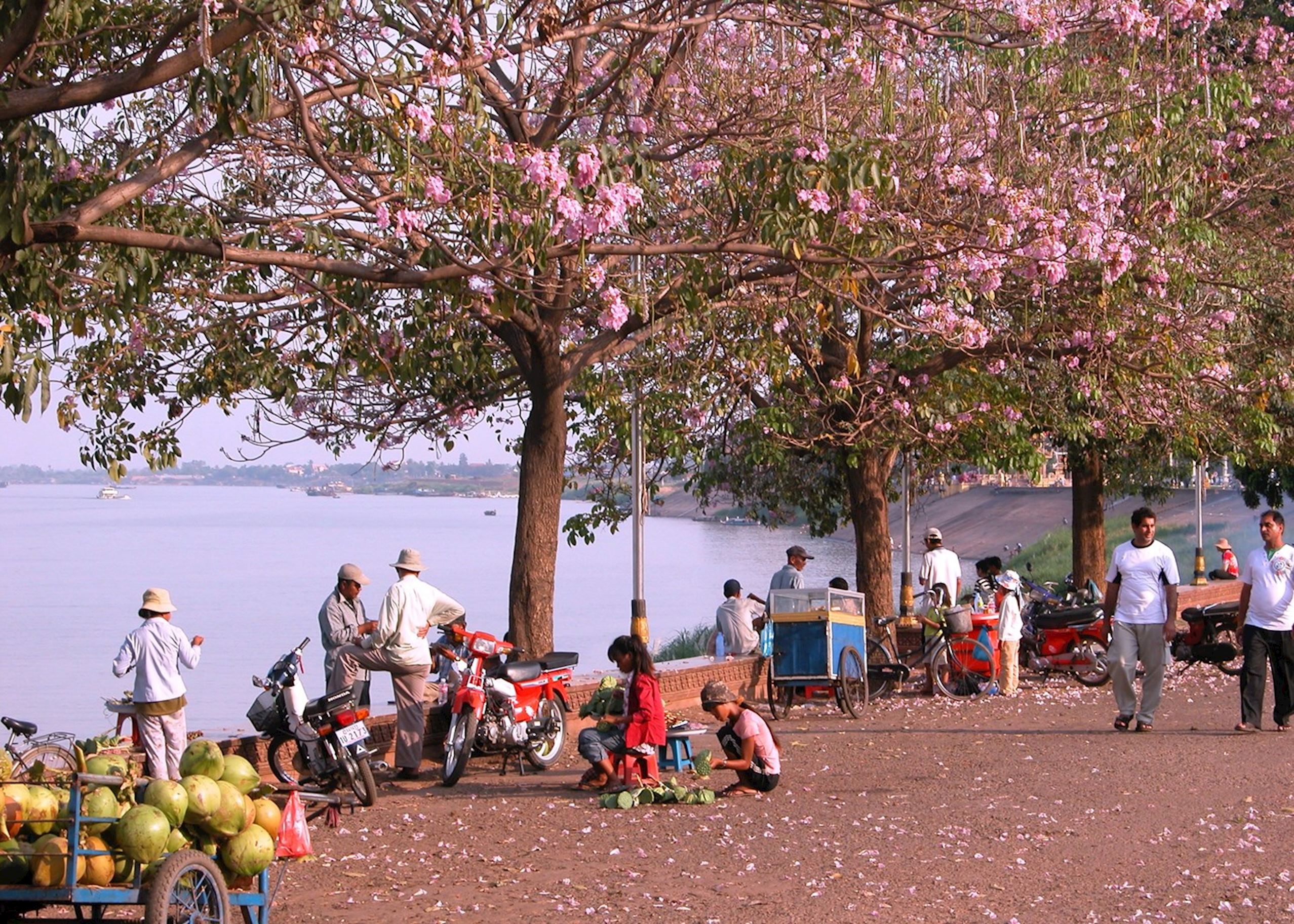 Once known as the "Pearl of Asia", Phnom Penh (3) has a tragic past but a promising future. The city is beginning to shine once more as a dynamic and exotic Southeast Asian capital. This is particularly evident in the resurgence of the arts. Despite the efforts of the brutal Khmer Rouge regime to rid the country of all forms of culture, survivors such as Em Theay (known as "The Tenth Dancer" because only one in ten dancers survived the genocide) are at the forefront of a cultural resurgence. Phnom Penh's history has also left behind many positive landmarks such as a scattering of post-modernist architecture, elegant French colonial buildings and the resplendent Royal Palace. With an ever-growing selection of great restaurants and a riverfront ideal for people watching, it is well worth staying for a day or two.
Relaxation on the South Coast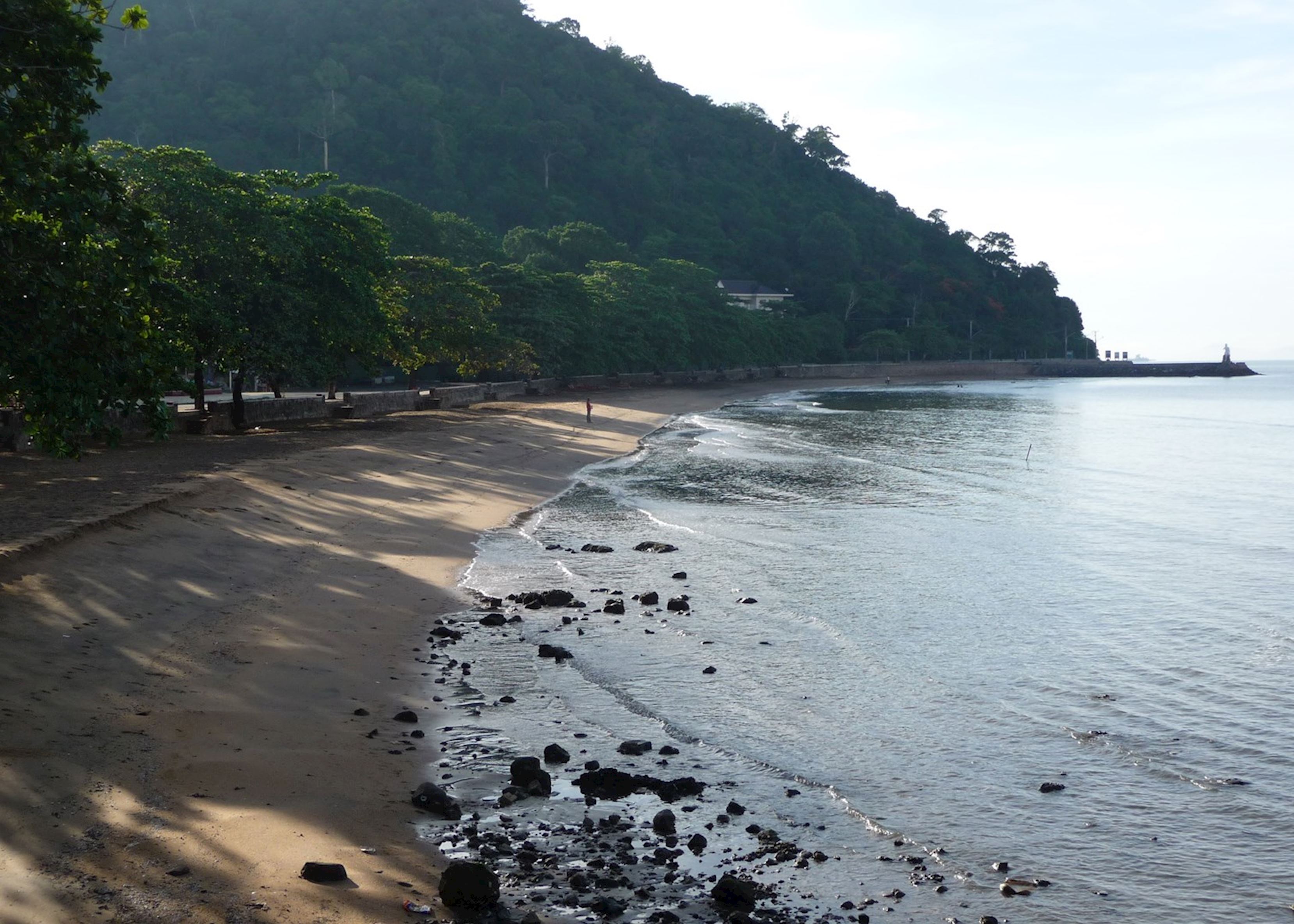 In recent years Cambodia's south coast has become more popular with travellers. Although not a traditional beach resort, Kep (4) is a great place to relax and absorb the essence of traditional Cambodia. There's a laid back atmosphere, a waterfront promenade and many abandoned modernist villas, some of which are slowly being renovated. Kep is also justly famous for its seafood and it is worth visiting the crab market in the early morning to see it in action, or in the evening when locals and visitors gather here to enjoy Kep's traditional delicacies.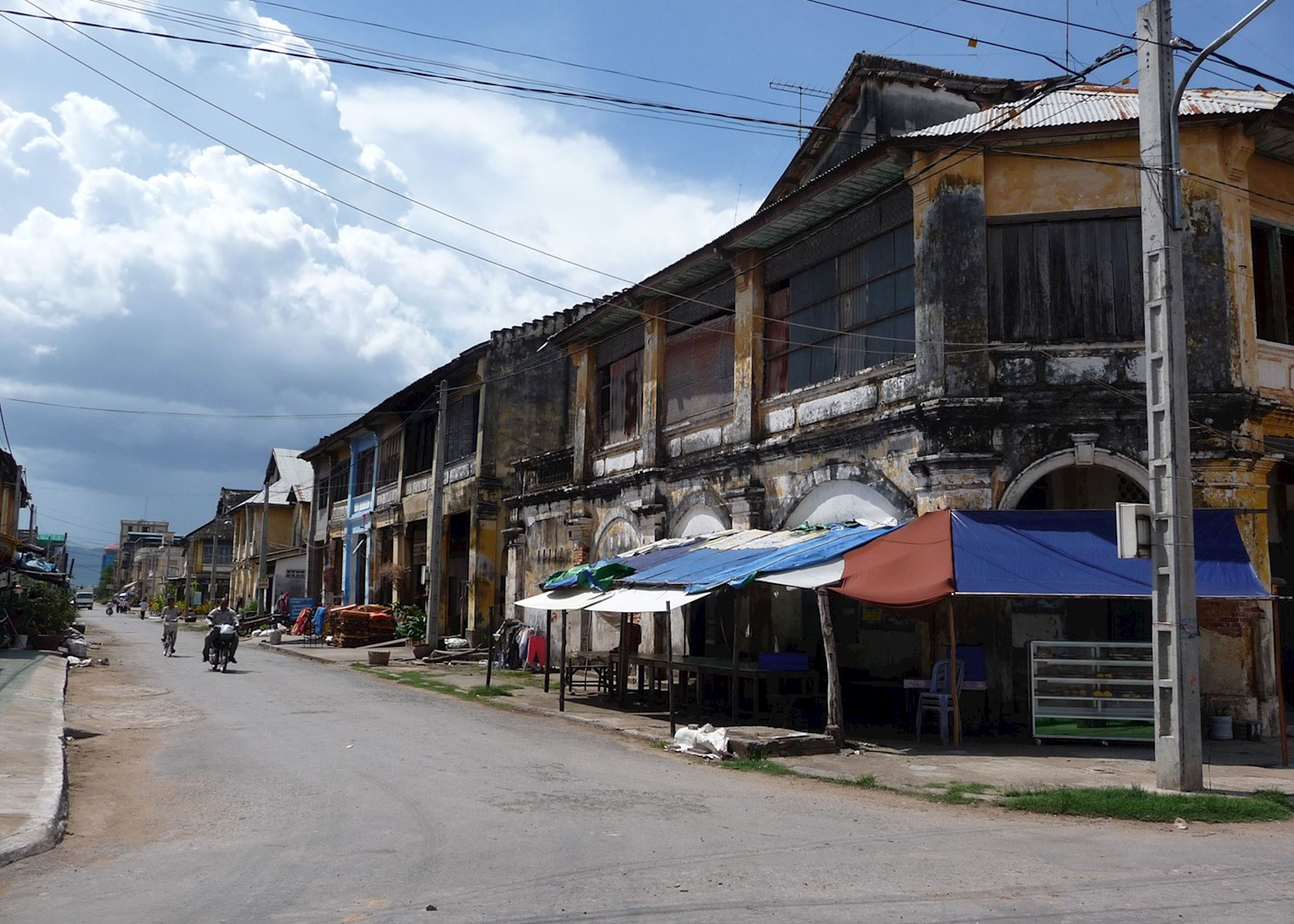 En route to Kep, the charming riverside town of Kampot (5) is worth a visit for its striking collection of French colonial architecture. It's also a good place to rent a bicycle or moto and explore the surrounding countryside with its pepper plantations and impressive cave temples.
Adventure in the Cardamom Mountains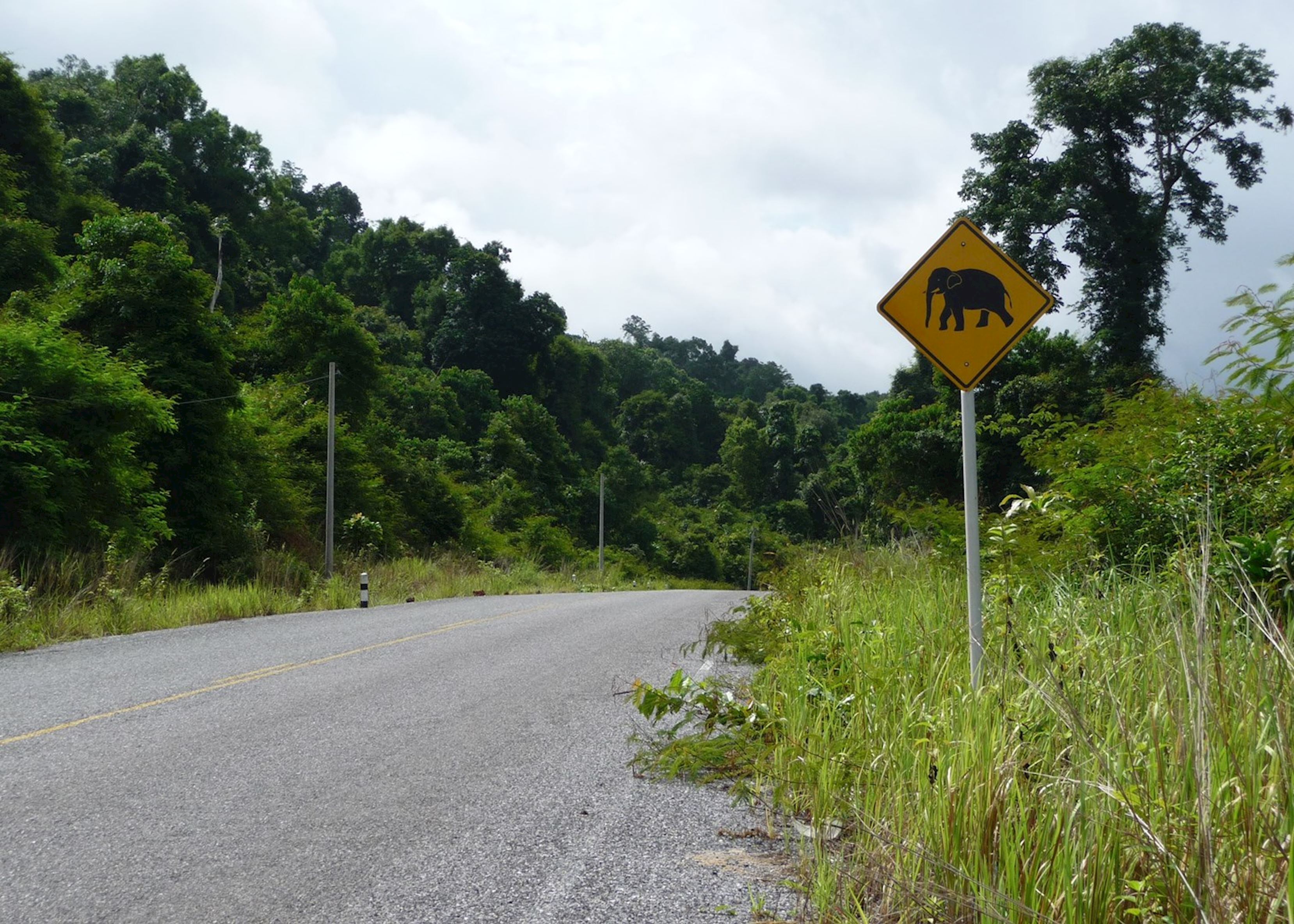 The Cardamom Mountains (6) in the southwest of Cambodia are the largest true wilderness region remaining in mainland Southeast Asia. The area is slowly opening up to visitors and has an exceptional degree of biological diversity, including many globally threatened species such as the Indochinese tiger, Asian elephant and Siamese crocodile. Although you would be very lucky to see any of these larger animals, the Pream Krasaop National Park has spectacular birdlife and troops of playful langur and macaque monkeys. Spend your time visiting the nearby waterfalls, trekking through the surrounding mangrove forests, kayaking along the river or simply relaxing at your accommodation in the heart of virgin rainforest.
Off the beaten track in Mondulkiri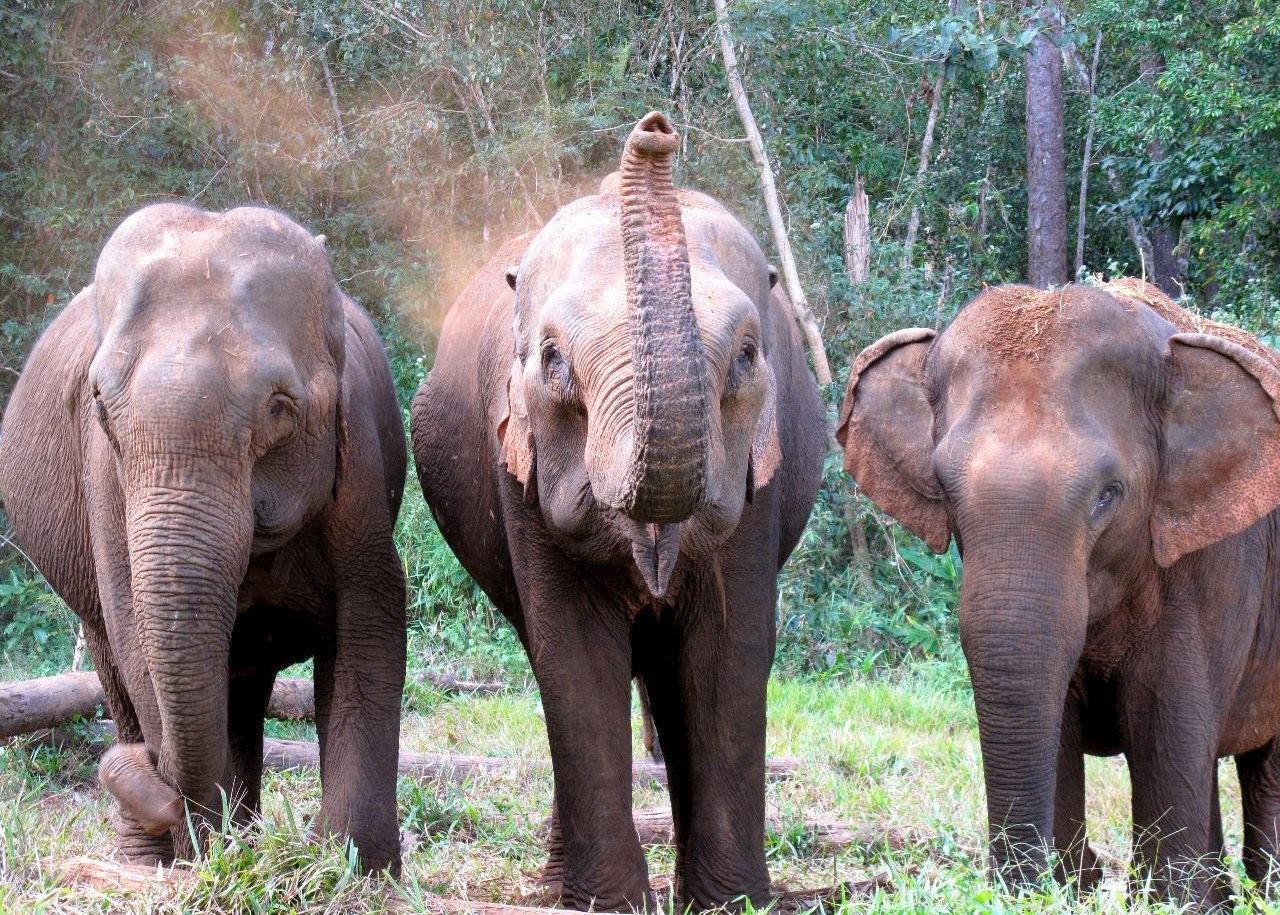 In the wilds of eastern Cambodia lies the scenic province of Mondulkiri (7). Rolling green fields, waterfalls, jungle treks and small indigenous tribal villages await those willing to make the effort to get here. You can also visit, or even help out at, a wonderful elephant rescue project in the area. Accommodation is quite simple but it is comfortable and comes with hearty local cuisine. Gordon Ramsay recently came here to learn about the local honey and try out an exotic recipe that included frogs.
Specialist recommendation
Although Angkor and Phnom Penh are wonderful places to visit, it was exciting to explore the more remote corners of Cambodia on a recent visit. It really felt as if I'd got beneath the skin of this incredible and diverse country.
Taking an elephant ride through the beautiful forested landscapes of Mondulkiri was a highlight for me as was kayaking through the deserted mangroves on the edge of the Cardamoms.
However, my favourite place was the sleepy, coastal town of Kep. Being a keen photographer, I loved the atmospheric, abandoned mansions which dot the town. An early start saw the fishermen still hauling in their daily catch for sale at the local crab market, which later offered some of the best seafood I have ever eaten.
Find out more about tailor-made trips to Cambodia
Arrange a tailor-made trip to Cambodia and experience one of Southeast Asia's most popular destinations, with the glorious jungle-tangled temples of Angkor top of everyone's list. Other attractions include the post-colonial grandeur of Phnom Penh and the lovely beaches at Sihanoukville.