We are looking for honeymoon ideas in June/July. We love our adventure holidays like shark diving in South Africa but want to try somewhere different. We would still like to have a relaxing time during or at the end of our honeymoon. We really would love some help deciding.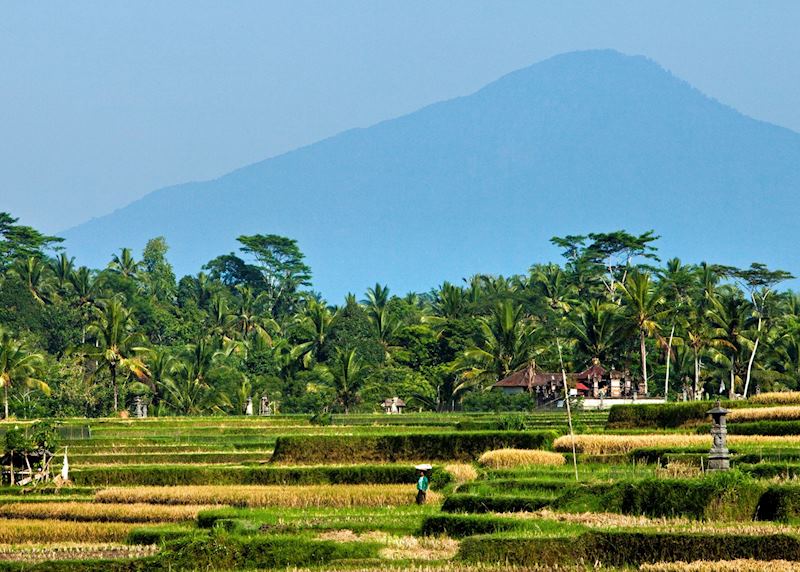 Answer
Dear Julie,
Congratulations on your engagement and upcoming wedding.
Personally I think that Indonesia, especially Bali, would make a perfect destination for your honeymoon as it offers a mixture of adventure and relaxation plus the weather will be great at this time of year.
Bali is fringed by wonderful beaches and also has a fascinating interior, sloping up through terraced rice-fields to the sheer slopes of its central volcano. You can relax, indulge in spa treatments, swim, snorkel, dive, shop, enjoy culture by day and nightlife by night, walking, climbing a volcano and much much more.
Due to its beauty, variety and fascinating culture Indonesia is a perfect honeymoon destination offering a great combination of culture, countryside and stunning beaches for that all important rest and relaxation.
I would be delighted to chat with you further about this region or others that might suit for a June/July honeymoon, if you are keen to speak further please do call the Concierge Service.