The Water Festival, or Bon Om Tuk, is perhaps the greatest occasion in the Cambodian calendar. Every year hundreds of thousands of Cambodians flock to the capital, Phnom Penh, to join in the festivities.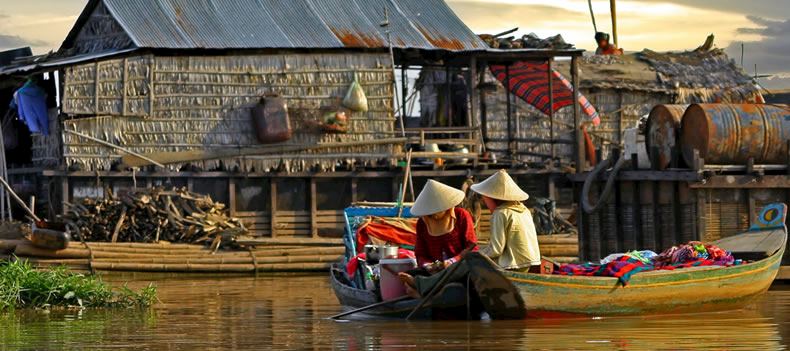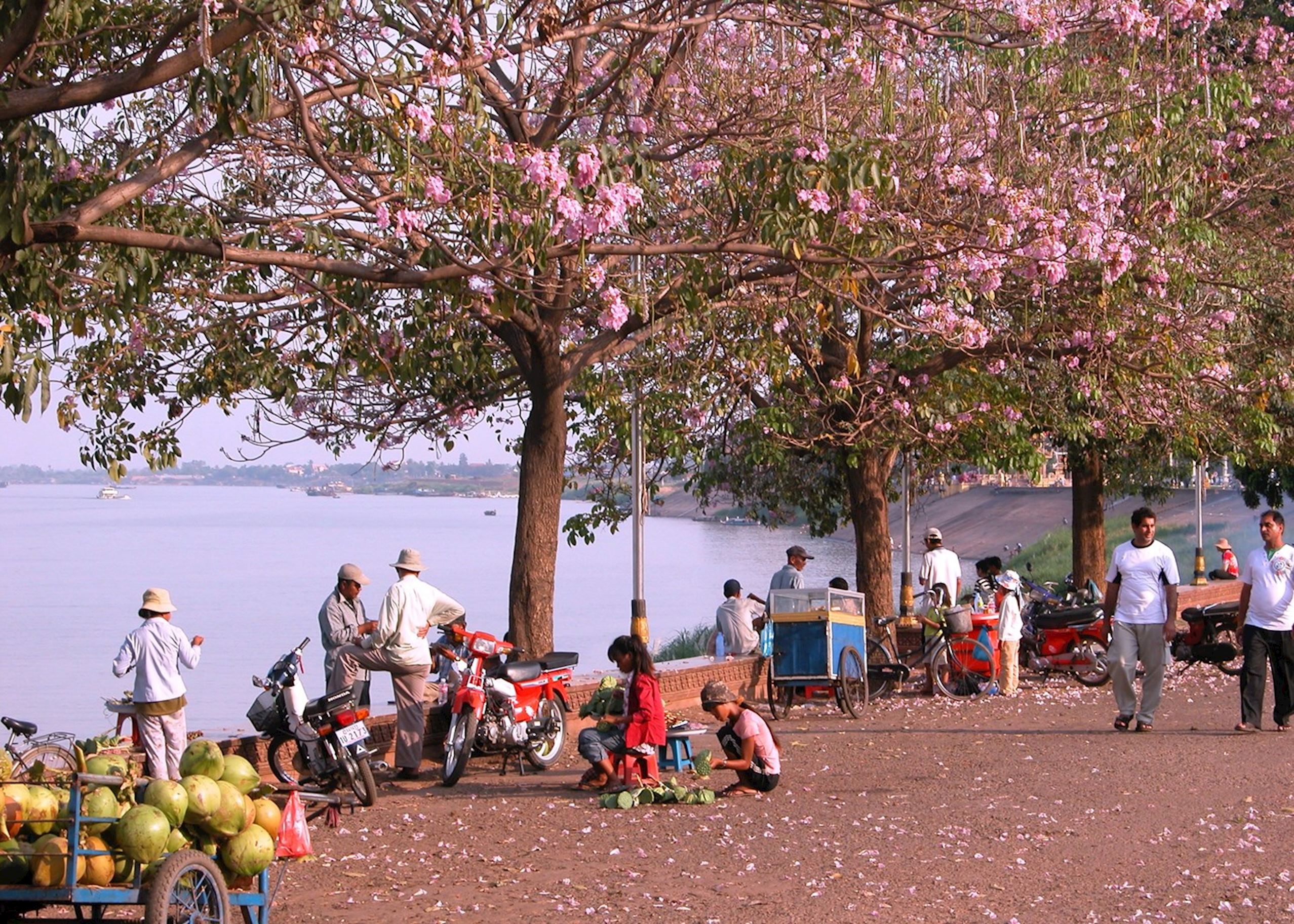 Featuring boat races, fireworks and music the annual Cambodian Water Festival, or Bon Om Tuk, marks the end of the monsoon season and the turning of the waters in the great Tonle Sap Lake.
In 2014 the festival takes place on the 5th, 6th and 7th November with the 7th seeing the final and most crowd-pleasing of the boat races. A cacophony of colour and noise assaults the senses while up to 60 people man each boat racing for the honour of their provinces and a cash prize.
Over 150 sleek, brightly painted boats will race in pairs while being presided over by Royalty and various dignitaries. Each boat will have taken a year to prepare and paint at the local Wat before being blessed and brought to Phnom Penh. The teams will have been hand-picked and trained by the local team manager for their strength and style.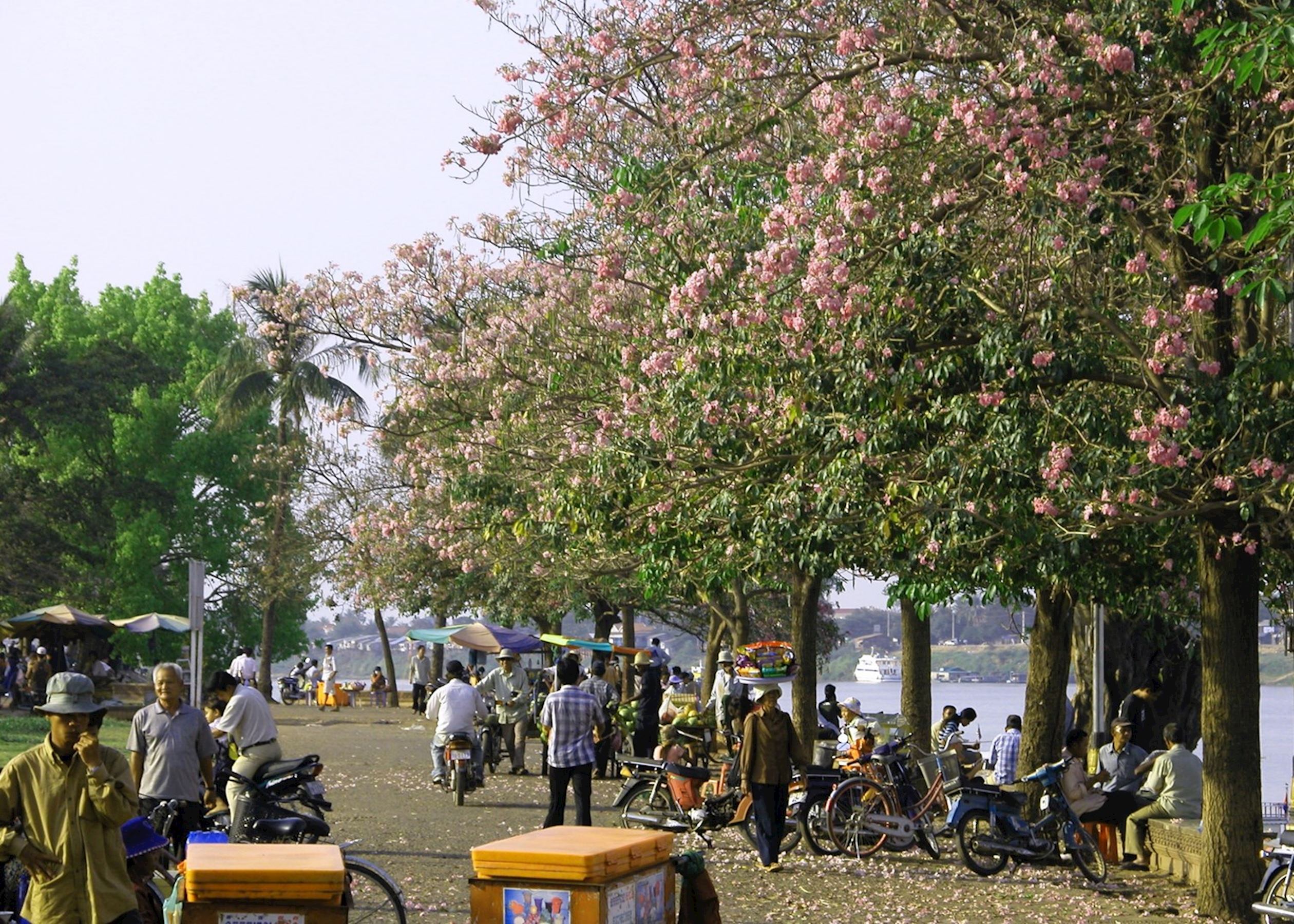 Street vendors fill the air with the aroma of freshly cooked food and families picnic on the riverfront. Some tourist sites are closed over this period so there is no reason not to spend time watching this incredible event.
It is extremely crowded on the waterfront so we give you the services of a guide to steer you through the day and help you find the best vantage points from which to watch the festivities.
Tailor-made itinerary ideas in Cambodia
Explore the temples of Angkor near Siem Reap and the capital city of Phnom Penh with some time to relax in the coastal village of Kep.

This itinerary is the perfect way to combine the scenic Mekong Delta with the stunning temples of Angkor. It allows you to contrast frenetic Ho Chi Minh City with the slow pace of the Mekong Delta and Cambodia's charming capital, Phnom Penh, with the remote countryside surrounding the temples of Angkor.

Explore Cambodia's hidden gems including the region of the Cardamom Mountains and Kep on the south coast and Mondulkiri in the northeast.