Like birdwatching? Then perhaps you've already spied many rare species in Costa Rica… but have you considered the sanctum for birdlife that is Sri Lanka? Or — if you've already embarked on gorilla trekking in Uganda — you might enjoy observing orangutans in Indonesia.
Often, countries that are wildly different — both geographically and geopolitically — offer similar fulfilling experiences. With this in mind, here are some not-always-immediately-obvious pairings.
Already been hiking in New Zealand's untamed landscapes? Why not try the wilds of Patagonia?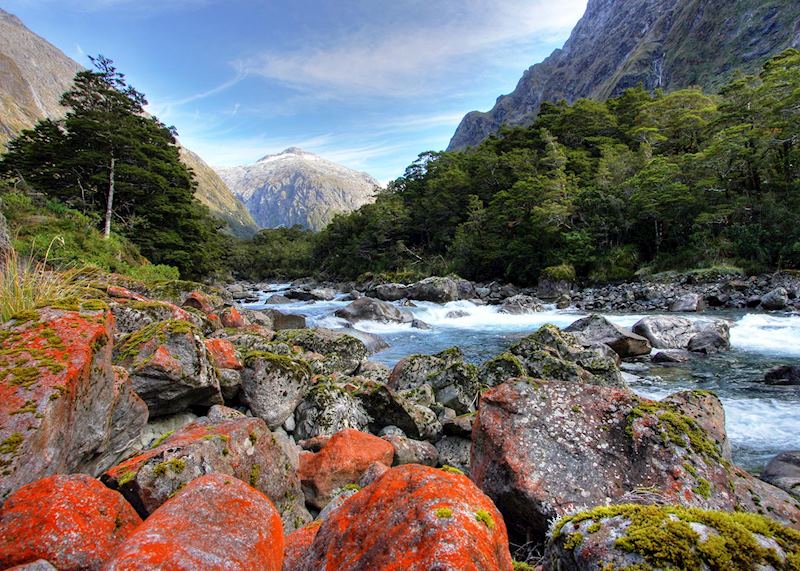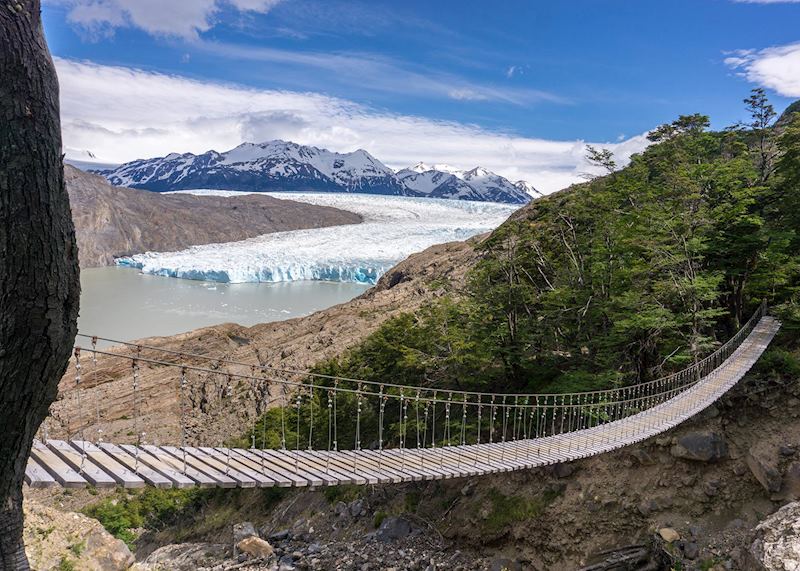 'I could not say when I first grew to love the wild, only… that a need for it will always remain strong in me.' Agree with Robert Macfarlane? We think two of the best places that fulfil this yearning are Patagonia and New Zealand ― particularly their hiking trails.
On the South Island's Hollyford Track you'll walk through beech and podocarp forest. Mosses hang gauze-like from branches and often encase trunks, muting your footsteps. The air is vegetal, loamy and yet icily pure; you want to keep gulping down great lungfuls of it.
Stray even a short way from the path and you'd be engulfed in a matted jade underworld that has barely known human presence. At dusk, patches of bush are webbed with phosphorescent pinpricks — glow-worms.
In contrast, much of Patagonia is a glacially gouged hinterland. The French Valley trek in Chile's Torres del Paine National Park takes you over rope bridges, through canyonesque scenery, and across boulder fields to a ridge overlooking brooding slate-grey and sooty-black peaks spliced with hanging glaciers. You might just see condors whirling above.
Sometimes, there'll be a low, lugubrious rumble or a thunder-clap-crack: an avalanche is coming. Safe on your vantage point, you're free to observe the cascades of snow and calving ice on the mountainsides opposite.
Already ridden the Trans-Siberian Railway? Why not take a great train journey in Canada?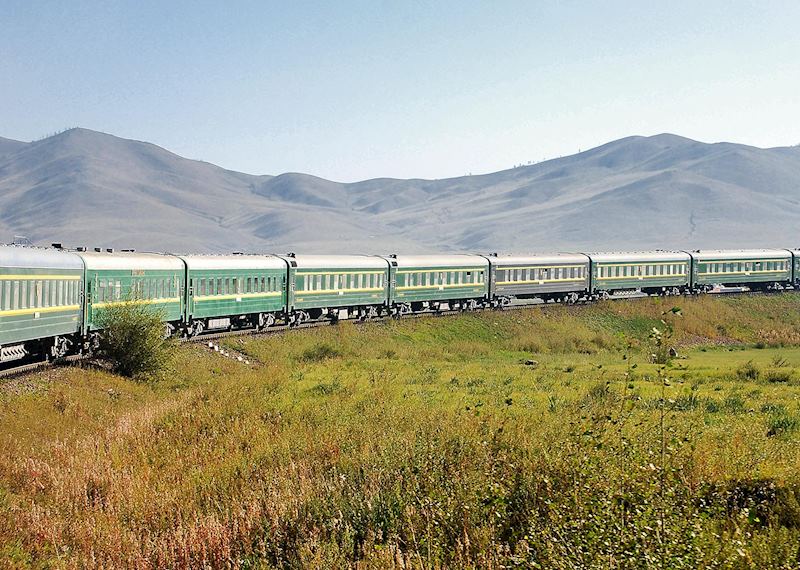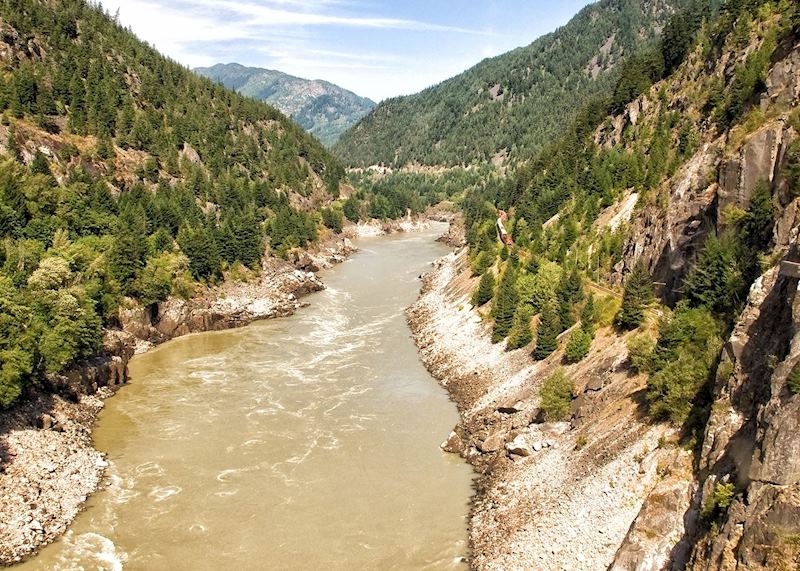 The Trans-Siberian traverses a third of the globe. Following its Trans-Mongolian branch between Moscow and Beijing, you'll move from the European-style palaces of Russia's imperial cities to dense taiga forest via Baikal, the world's deepest lake, and Mongolian ger camps set among open steppe.
Alternatively, for a journey that focuses on landscape rather than cultural exploration, consider the Canadian. Stretching 4,466 km (2,775 miles) across Canada from east to west, it slices through a cross-section of the country's most celebrated scenery: sweeping prairies, sky-punching mountains, pine forests lining boulder-strewn rivers, and turquoise freshwater lakes.
Time aboard each train is an experience in itself. Many of the passengers on Trans-Mongolian public trains have a story or two to tell (which they'll often share in broken English or exaggerated hand gestures). Russian singalongs at the bar are commonplace. As you journey farther east, you'll notice a gradual cultural shift, both in the languages spoken and the food served.
The Canadian, meanwhile, has a glass-roofed carriage — all the better for taking in the surrounding panoramas. Staff on board will often tell you when you're about to pass a particularly scenic area or point of interest, such as Hell's Gate — Fraser Canyon's narrowest point where frothing rapids form. Come evening, you might find yourself toe-tapping along to live music performed by buskers who entertain passengers in exchange for a free ride.
Already been birdwatching in Costa Rica? Why not look for rare birdlife in Sri Lanka?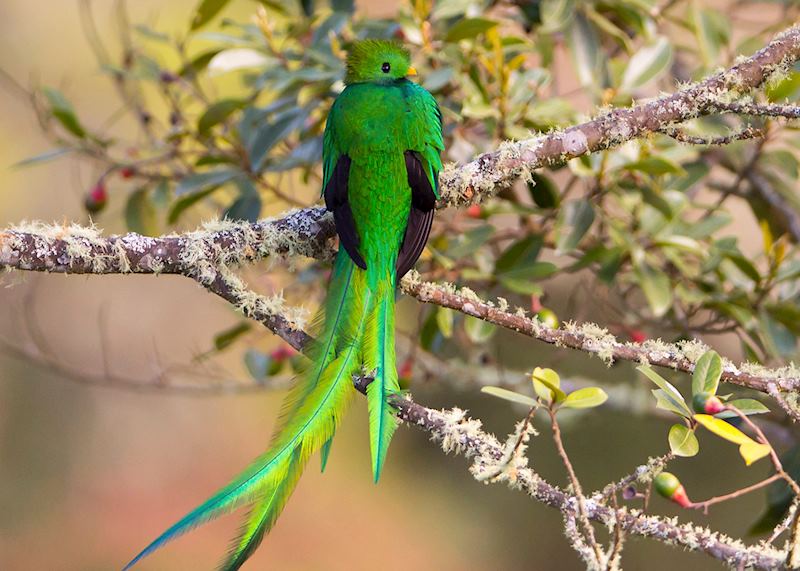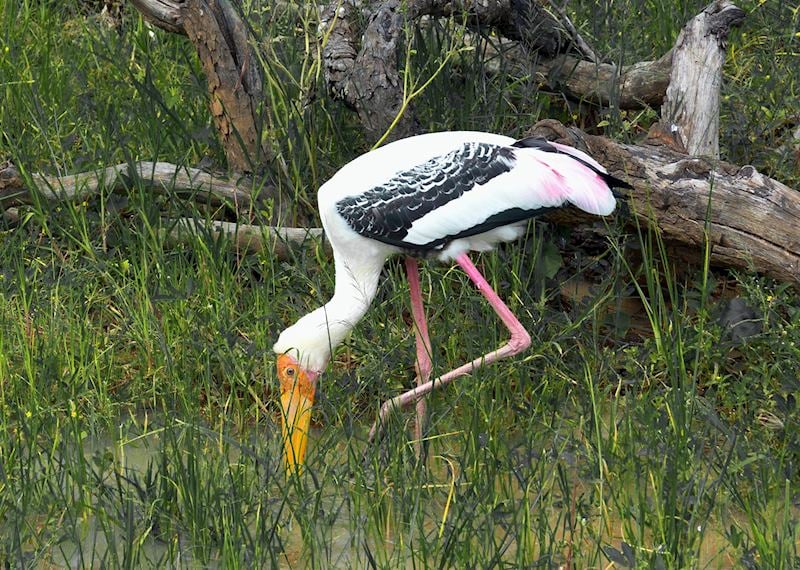 Pick up a tome on 'Birds of the World', and you'll find chunks devoted to Sri Lanka and Costa Rica. Their varied topography entices a range of avifauna.
On the footpaths of Sinharaja Biosphere, Sri Lanka's last surviving patch of primary rainforest, you might spy the endangered ashy-headed laughingthrush. And in the jungle thickets of Yala National Park, white-bellied sea eagles devour fish from the lakes.
Meanwhile, king vultures (not to mention Central America's largest scarlet macaw population) haunt the rainforest canopies of Costa Rica's Osa Peninsula. In San Gerardo de Dota's cloudforest, the iridescently plumed resplendent quetzal makes the occasional guest appearance.
Both countries also do a good line in wetland and riverine birds. Cruising the flooded waterways of Tortuguero National Park, you might see the boat-billed heron (when flustered, it splays its head feathers). Sri Lanka counters with Bundala National Park, a wetland sheltering more than 200 bird species, including painted storks, spoonbills and (sometimes) flamingos, migrating in their hundreds.
Birdwatching guides in Costa Rica are professional wildlife specialists; their Sri Lankan counterparts' knowledge is usually self-taught (and perhaps less encyclopaedic). But it's always accompanied by a healthy dose of enthusiasm — plus an ability to stop mid-drive to point out a rare shikra (small bird of prey) from the car window.
Already explored the USA's Sonoma Valley? Why not visit the boutique wineries in Australia's Margaret River region?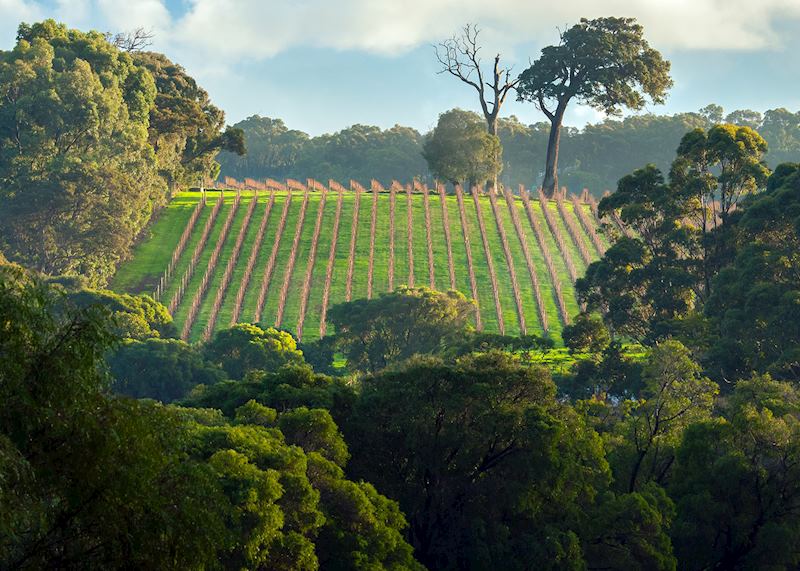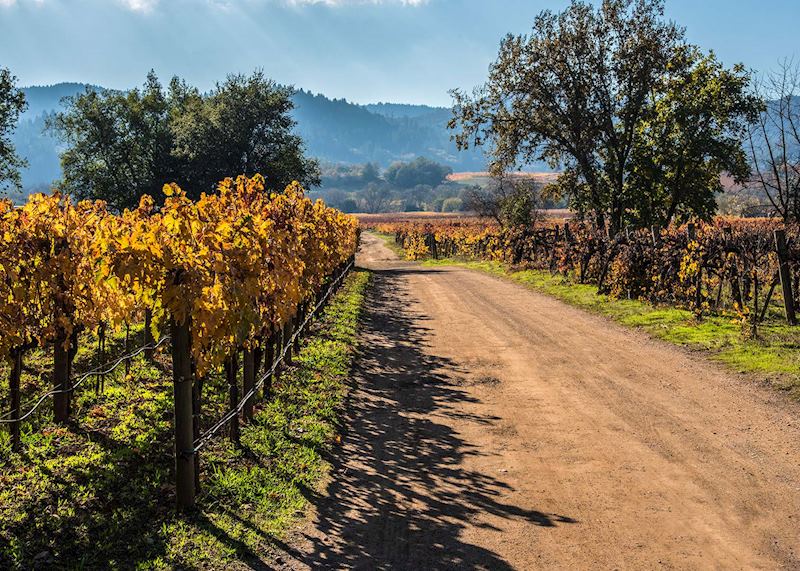 When it comes to spending time in winelands, we have a soft spot for California's Sonoma Valley and Australia's Margaret River region. Both offer quieter alternatives to the big-name vignerons of Napa Valley, and the Hunter and Barossa Valleys, respectively. Being composed of mostly small-scale, boutique wineries, they offer not only more personal, bespoke experiences, but they feel more serene. You won't find busloads of tourists being deposited at regular intervals outside the big-hitter estates; some wineries are little more than a cluster of farm buildings.
Margaret River region doesn't always have identikit vines stretching out to the horizon line. Instead, it's a patchworked land pocked with jarrah and karri forest, and silky beaches lie a ten-minute drive away. Sonoma is equally good-looking: bushy vines braided over gently swelling hills, wildflowers skirting the roadside, and that warm, orangey Californian light.
Sonoma is best explored on a cycling tour, as the distances between smaller wineries aren't huge. The tracks are very flat, and a van accompanies your group to carry any bottles you pick up en route. Wineries in Margaret River region are more spaced out, so your best option is to let someone else do the driving and take a small-group guided tour. Chardonnay is the wine du jour here, but, as in Sonoma, fresh farm-to-table platters are offered everywhere: the ideal accompaniment.
Already tracked gorillas in Uganda? Why not spot orangutans in Indonesia?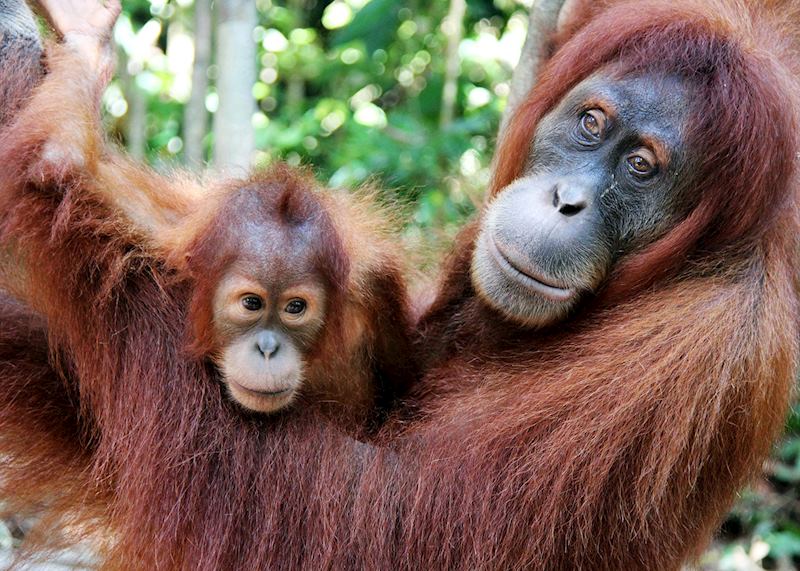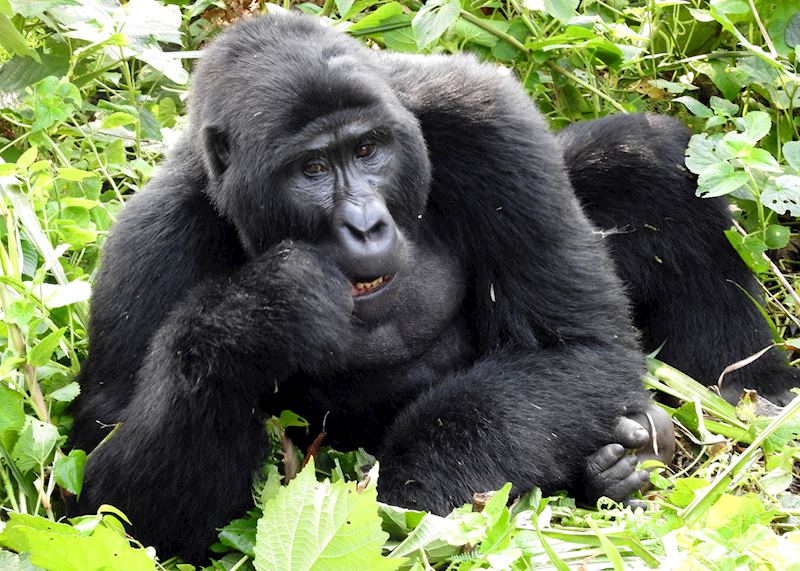 Observing apes in the wild can be a challenge — but hike in the far-flung forests of Uganda or Indonesia, and you stand a good chance.
Gunung Leuser National Park lies in the north of Sumatra, Indonesia's largest island. You can take guided treks in its rainforest understorey where, in the dappled light, you might see orangutans swinging above. Almost exclusively arboreal, they seem blissfully unperturbed by man's proximity. Sumatran orangutans are considered to have stronger family ties than their Borneo counterparts (plus, they're fluffier), and you might notice small groups feeding together on fig trees.
In Uganda, treks to see the mountain gorillas in Bwindi Impenetrable Forest are much more regimented which almost guarantees you a sighting. You set off as part of a small group in the early morning, and trackers will try to locate a troop, radioing back instructions to your guide. To reach a troop, you might be hiking strenuously for anything from 30 minutes to more than four hours, clambering over serpentine tree roots and squeezing through knotty bush.
Once near the troop, you can spend an hour with them, always staying 7 m (23 ft) away — although curious adolescent gorillas may wander much closer. In silence, you watch the troop loll in the undergrowth, graze on bark and leaves, or nurse their young.
Start planning your trip

Start thinking about your experience. These itineraries are simply suggestions for how you could enjoy some of the same experiences as our specialists. They're just for inspiration, because your trip will be created around your particular tastes.
Further Reading