Catrin, New Zealand & Cook Islands Specialist
I have always been an inquisitive individual and from a young age loved seeing new places and experiencing new things. My passion for travel first started several years ago when I started in Melbourne and toured the east coast of Australia while on my break from university. I fell in love with this side of the world and soon after graduating I began my travels to Southeast Asia and New Zealand, and then returned to Australia where I lived for a year.
I spent two months in New Zealand discovering both islands and was immediately enchanted by the culture, people and landscape. From hiking Franz Josef Glacier to skydiving over Lake Taupo, I was charmed by this country and am now delighted to share this passion with others. Since joining Audley I have had the pleasure of visiting New Zealand and Australia again and the stunning Cook Islands giving me that first-hand knowledge. Doing this has meant I have made great relationships with those individuals in country who help us make your Audley trip an unforgettable experience.
Speak to someone
who's been there
Start planning your tailor-made trip by calling one of our destination specialists at 617-223-4570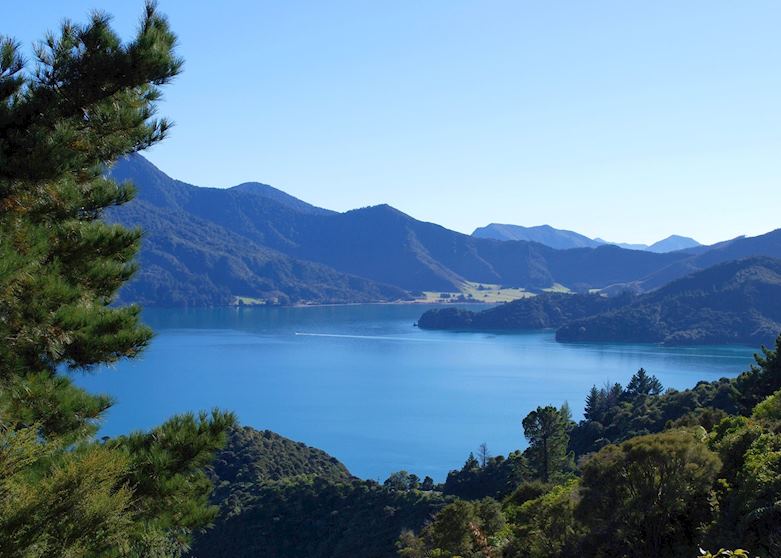 New Zealand
Wanaka is a magical place to visit in the Otago region of New Zealand's South Island. With its many lakefront restaurants and bars, and numerous trails and hikes that boast sweeping mountain views, it offers a great base for outdoor adventure. It's also home to one of the most photographed trees in New Zealand: a lone willow lapped by the waters of Lake Wanaka and framed by the Southern Alps. You can explore the region by foot, boat or flight but I'd highly recommend a tour to fully experience the beauty that Wanaka and its surroundings have to offer.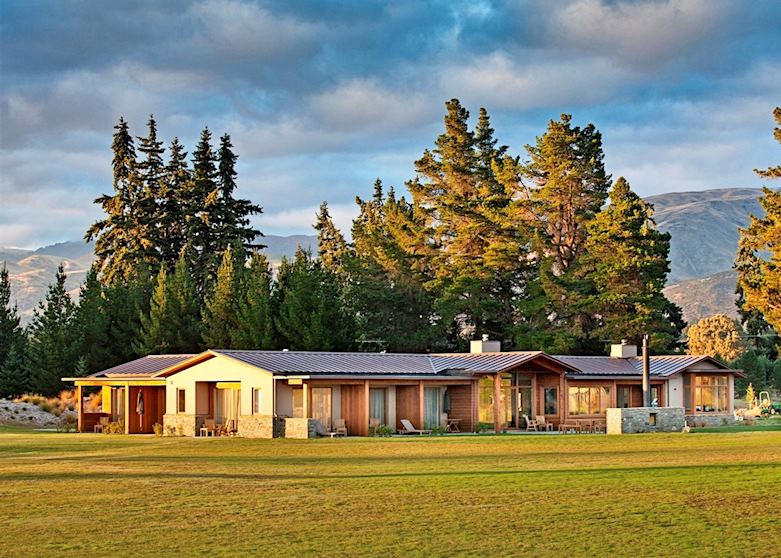 New Zealand
Arriving at Wanaka Haven I was transfixed by the panoramic mountain views that surround the property. Floor-to-ceiling windows in each of the five rooms make the most of the magical setting and the beauty of the furnishings along with the generous space ensure great comfort. The property is just a short drive from the heart of Wanaka and is a starting point for many cycling and walking tracks along the Clutha River. Alternatively, you can unwind in their spacious open-plan lounge that leads to an outdoor seating area with a gorgeous chimney fireplace.
I'll never forget when…
The coastal town of Kaikoura on New Zealand's South Island is home to an astonishing amount of marine life. I was lucky enough to go whale watching in an eight-seater plane which is a great way to see the landscape from a new perspective and observe whales and dolphins. During the flight, we saw hundreds of dolphins and I was even lucky enough to spot a few blue whales. We followed the whales for a while with pure amazement on everyone's faces as we watched these gracious animals glide through the ocean. It was an experience I will never forget.