Jess, New Zealand Specialist
I first stepped foot in New Zealand as a student, working toward a degree in business administration and environmental conservation. I spent almost six months living in Auckland, and sparked by a desire to travel and a deep love for the outdoors, I immediately fell in love. The lush green hillsides speckled with sheep, the mountain peaks rising from the Tasman Sea, and the wisdom of the Maori people kept me enthralled. Now at Audley, I'm eager to share my experiences and show others the beauty of what has become my preferred corner of the world.
Speak to Jess

Start planning your trip to New Zealand with Jess
Q&A with Jess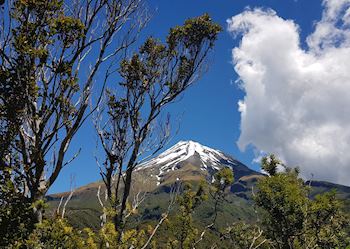 Where would you love to travel next?
Mount Taranaki, a volcanic mountain in the North Island, is somewhere I really want to go. Similar to Mount Fuji in Japan, it's is a cone-shaped, single-peak mountain. The snow-covered peak rises into the clouds, offering a cinematic backdrop for photographs and a striking destination for hiking.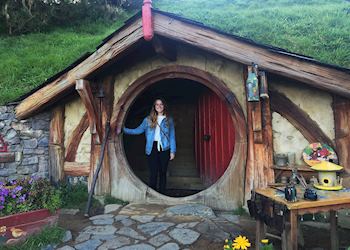 Which book, film or artwork captures New Zealand the most?
As you explore the country, it's easy to understand why New Zealand's natural enchantment has attracted filmmakers from around the world. Almost everywhere you go, locals will reference a filming location for The Hobbit or The Lord of the Rings. Whether it's a mountain peak traversed by Gandalf or a stream that Hobbits floated down in wine barrels, you'll experience Middle Earth first-hand. For those who really love the series, you can explore the working set of Hobbiton near Matamata or tour the Weta Workshop in Wellington where props and special effects were created — including Frodo's feet.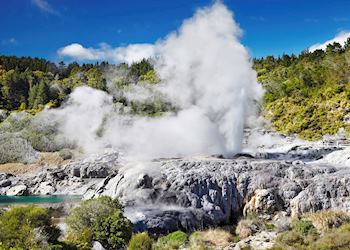 Your best piece of travel advice?
Self-driving, while it can be intimidating at first, is the best way to experience New Zealand. Driving allows for a lot of freedom and with the geothermal activity and diverse flora and fauna, there's always something interesting to see. To get the most out of a trip and stretch your legs during long drives, I recommend stopping at scenic lookouts and marked trails where the Department of Conservation does an incredible job of highlighting points of interest. Pull the car over, venture down the trail and you just might stumble upon a rushing waterfall, a curious kea or a lush green forest.