Jessie, Australia & New Zealand Specialist
Originally from rural Pennsylvania, I have always taken advantage of any chance to travel. I moved to Boston to attend the Hospitality Administration School at Boston University, due to their requirement for international work experience and have been working in international tourism ever since.
I took the chance to fulfil a dream in the spring of my junior year, when I moved to New Zealand. While living in Auckland and working for a surf lesson and hiking tour operator, I discovered my adventurous side. I studied tourism at Auckland University of Technology, was able to visit much of Australia and decided to forge a career in international travel. Since then, working in the industry has brought me around the world to the UK, Italy, Greece, Sri Lanka, Australia and back to my favourite, New Zealand.
Audley continues to give me the opportunity to share my expertise and passion for travel in Australia and New Zealand with clients, helping them to also find their adventure of a lifetime.
Speak to Jessie

Start planning your trip to Australia & New Zealand with Jessie by calling 1-844-863-6089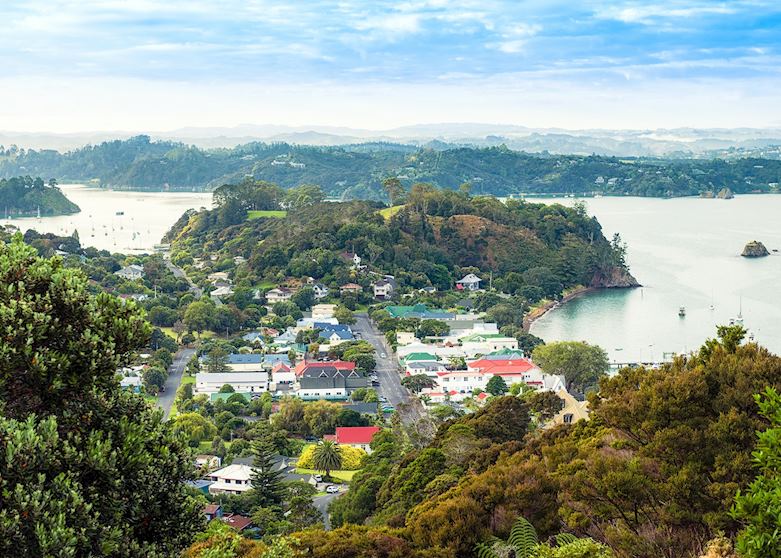 New Zealand
About two hours from Auckland in New Zealand and best accessed by passenger ferry, is the quaint town of Russell.
In the mid 1800's it was the first permanent European settlement and sea port in New Zealand. It's a wonderful place to learn about the history of the country's first colonizers and their relationships with the local Maori iwis — or tribes. Today, it's dotted with small bed and breakfast properties, hosted by some of the most welcoming of Kiwis. It also has a number of luxury villa options for a one-of-a kind, off the grid experience.
A nice way to spend a day in Russell would be dining by the shore with a view of the turquoise water, sprinkled with green islands, before spending the rest of the day either snorkeling or relaxing on one of its quiet beaches.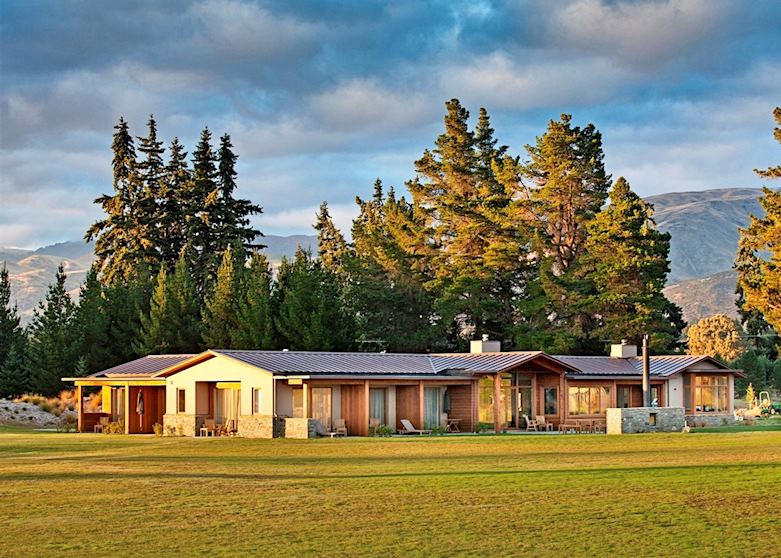 New Zealand
Wanaka Haven is nestled away from the main part of Wanaka, in New Zealand's Southern Lake District.
At this petite, luxury lodge, you can taste gourmet food while taking in the surrounding grassy plains and impressive mountain scenery. With only five guest rooms, gracious hosts Annamarie and Steve pay special attention to every detail of your stay. The lodge is tastefully furnished with a hint of luxury everywhere you turn; you'll feel relaxed immediately upon arrival. Spend your days biking on local tracks with the lodge's complimentary mountain bikes, boating on Lake Wanaka, or simply relax in the lodge's outdoor heated swimming pool.
Wanaka Haven can easily act as your home base while you explore some of New Zealand's renowned sites, including Queenstown, Milford Sound and Mount Aspiring National Park.
I'll never forget when…
My most memorable experience during my many travels in New Zealand was being able to explore a family owned high country farm in New Zealand's Lake District.

I drove in a 4x4 vehicle with my guide straight up the side of a steep hill to see where farmed cattle, red deer and sheep live. It's hard to even tell you are riding through a farm as you spot stags far in the distance and avoid the freely meandering herds of Angus cattle. It may go without saying but a major perk of being on a high country farm is certainly the views. This particular farm overlooked a breathtaking vista of Lake Wanaka, and the sprawling mountains that surround it. The afternoon finished with a visit to the farm owners pets: horses, alpaca and spring lambs.

I learned a great deal about New Zealand's largest industry from my guide as he was a retired farmer himself, from the life of a farmer, how it affects the economy in New Zealand and how high country farming has developed over the years.