When I made the decision to study abroad in Australia, I never thought that it would become a place that feels like home, yet despite being 10,000 miles away, that's exactly what happened. Exploring the laneways of Melbourne, riding the ferry across Sydney Harbour or watching the sun rise over Uluru were all experiences that shaped me and made me passionate about travel.
From studying abroad to planning less obvious trips like spending spring break in Iceland, every different country I have experienced has made me love travel even more. That joy of discovering new places and sharing my experiences with others led me to Audley. With a background in hospitality management, I was eager to be able to work with people every day and getting to share my love for Australia with those who are planning a trip there is a great pleasure.
Speak to Lauren

Start planning your trip to Australia with Lauren
Q&A with Lauren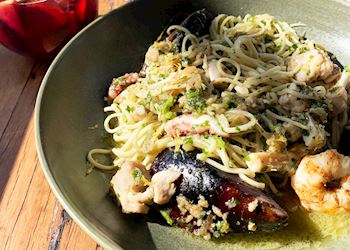 What's the best local dish you've tasted?
Being a lover of fresh foods, I normally seek out seafood dishes on Australian menus because I know it is seasonal and very local. While staying in the small beach town of Apollo Bay along the Great Ocean Road, I stopped in a family-run restaurant called La Bimba. I ordered a dish of homemade pasta topped with buttery calamari, freshly-caught mussels and grilled chunks of barramundi, a fish native to the region. Accompanied by a glass of house sangria and a view of the ocean, it was the perfect meal.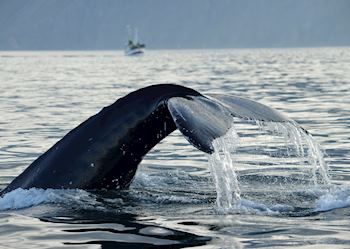 What's your most vivid travel moment?
It was a warm summer day in the Whitsundays and I was on a boat on my way to Hayman Island. I was standing by the bow, a glass of Australian wine in my hand when I saw two tails, one large and one small, coming up out of the teal water. Two humpback whales, a mother and calf, were on their way to Antarctica for the summer. We sat there for ten minutes before watching them submerge back into the ocean and swim off. It was a humbling experience that reminded me just how connected we all are.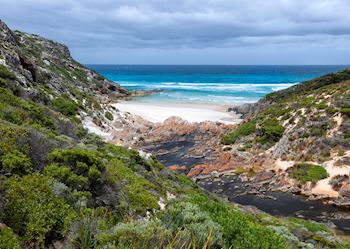 Which book, film or artwork captures Australia the most?
Australia's cities are well known for their large-scale street art. In the Adelaide markets, I came across a large mural that read, 'If you want to view paradise simply look around and view it.' It spoke strongly to me about my experience of touring around Australia. In every corner of the country, you'll be faced with a different but incredibly beautiful landscape, with diverse wildlife, vast ecosystems and indigenous culture. You don't have to be anywhere specific to conclude that the country is a piece of paradise and anyone can take enjoyment in it.