Sydney, Australia Specialist
Traveling the world for medical missionary work, it was my grandparent's grand adventures that instilled a spark in me to go out and see the world. It wasn't until I lived abroad with a host family however, that I fell in love with Australia.
Exploring Sydney, camping the Australian outback, snorkeling the Great Barrier Reef, and being spiritually inducted into sacred Aboriginal lands made a memorable impression on me. Now as an Australia Specialist at Audley, I can't wait to share my expertise, intuition, and zeal for this incredible country with clients ready to immerse themselves in the land down under.
On the weekends, you can find me binge watching the Food Network Channel, cheering on the Seattle Seahawks, and exploring Boston.
Speak to Sydney

Start planning your tailor-made trip with Sydney by calling 1-855-228-3891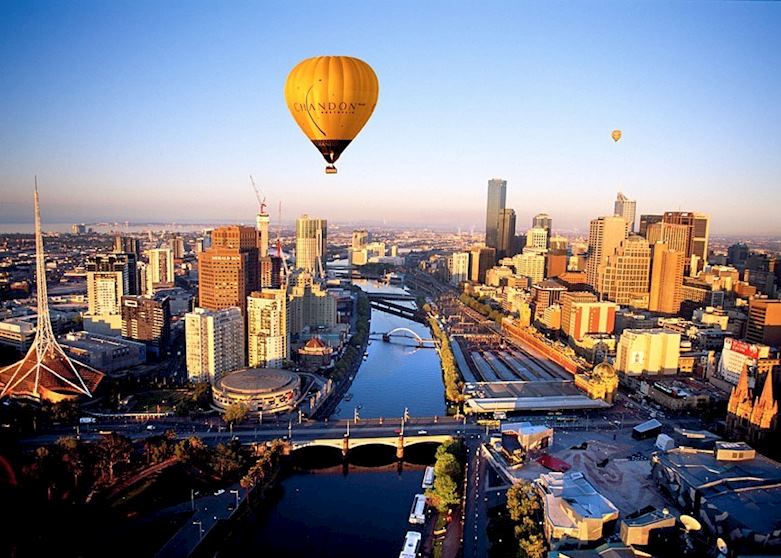 Australia
Melbourne is wonderfully unique. The juxtaposition of an old-world sensibility mixing with the new and modern, make this city difficult to forget. Explore Melbourne's hidden arcades and laneways, indulge in the electric food scene, or take in the laid-back lifestyle on St. Kilda's beach and boardwalk. Whatever you are looking to do, see, or accomplish, Melbourne has it.
I'll never forget when…
Arriving at the Great Ocean Ecolodge at Cape Otway. I had completed my first day of driving on the left side of the road and was greeted warmly. After checking in, the guests got together for afternoon tea and cake followed by a walk around the property with an on-site ecologist who explained the native fauna and wildlife. We were able to see wild koalas, kangaroos, and other species up close and personal. Back at the ecolodge, we were treated to a lovely home cooked dinner where I met fellow guests from Switzerland, the Netherlands, the United Kingdom, and America. The rest of the evening was spent enjoying great food, discussing other cultures views on love, life, and current events, with the occasional kangaroo hopping across our backyard. It was in this moment that I realized what traveling is all about.