By French Polynesia specialist Selina
Aside from its beach credentials and the rich impressions of Paul Gauguin's paintings, I find that French Polynesia remains a bit of a mystery to many.
It's an ideal destination if you're looking for beach relaxation, but when I visited the islands of Moorea, Tahiti, Bora Bora, Taha'a and Raiatea in March, I also discovered a local population who live off the land and are proud of their tribal traditions which have been passed down through generations.
Exploring local life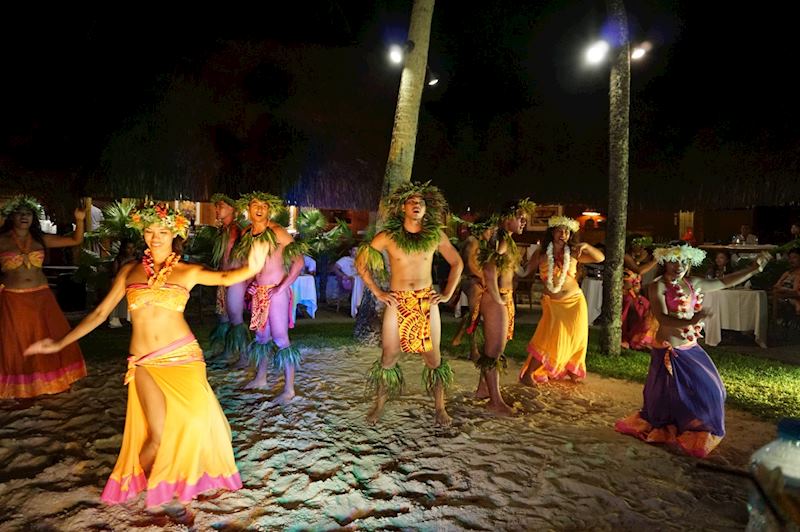 Seeing how Polynesian culture is still a strong factor in everyday life for the locals across the islands was one of the unexpected highlights of my trip. I spent one evening dining on delicious street food offered by the roulottes (French for 'caravans', in this case mobile food vans) set up in the capital, Papeete, while watching local families enjoying a meal together.
I also watched a traditional Tiki dance performance, which are regularly held at hotels throughout French Polynesia by local dance groups. The way the vibrantly dressed dancers are able to tell a story through their movements is captivating. This photograph I took shows a performance at the InterContinental Le Moana Bora Bora Resort.
Engaging in outdoor activities on Moorea
Moorea is a strikingly green island with mountainous peaks and there are various ways to explore to ensure you get to see as much as possible. From hiking and cycling trails to a tour across the rugged terrain by quad bike.
Hiking to the summit of Mount Tohivea — Moorea's highest peak — rewards you with panoramic views over tree-covered hills and the turquoise waters of Opunohu Bay.
My 4x4 tour around Moorea stopped at various viewpoints from where you can appreciate the ruggedly beautiful landscape. For me, this photograph sums up Moorea's natural scenery and sense of adventure.
Discovering the diverse marine life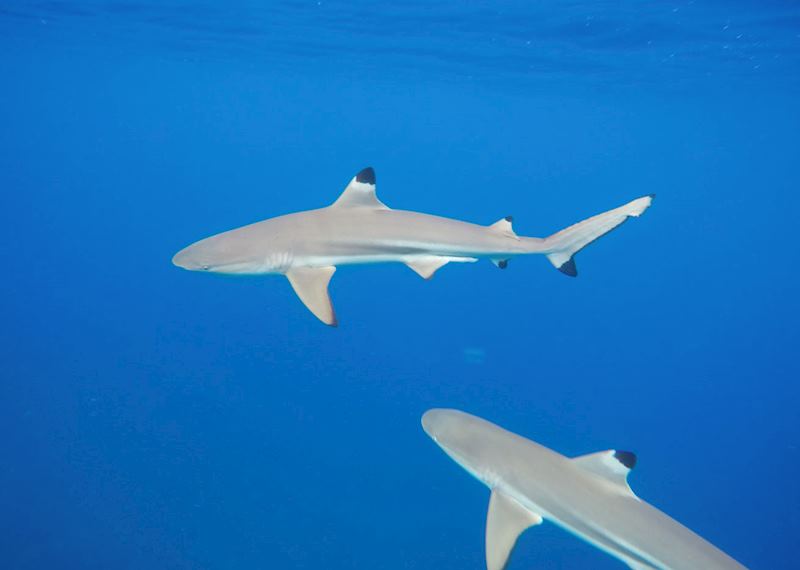 French Polynesia's waters cocoon a huge variety of marine life, which you can discover by snorkeling in the shallows or diving into deeper waters. Many hotels have their own coral nursery, such as Le Taha'a Island Resort and Vahine Island Resort, a private island in a lagoon off mainland Taha'a.
If you're visiting between July and October, you may even spot humpback whales. Boat trips will take you out onto the water to swim among the likes of stingrays and blacktip reef sharks. Watching stingrays floating gracefully in the water around me was amazing and, while I was a little nervous at first, I soon learned that they're very friendly creatures.
The blacktip reef sharks reside in deeper water and are also harmless. Moving slowly around us, they seemed completely unfazed by humans. In the photograph above I tried to capture their powerful presence.
Uncovering French Polynesia's rich history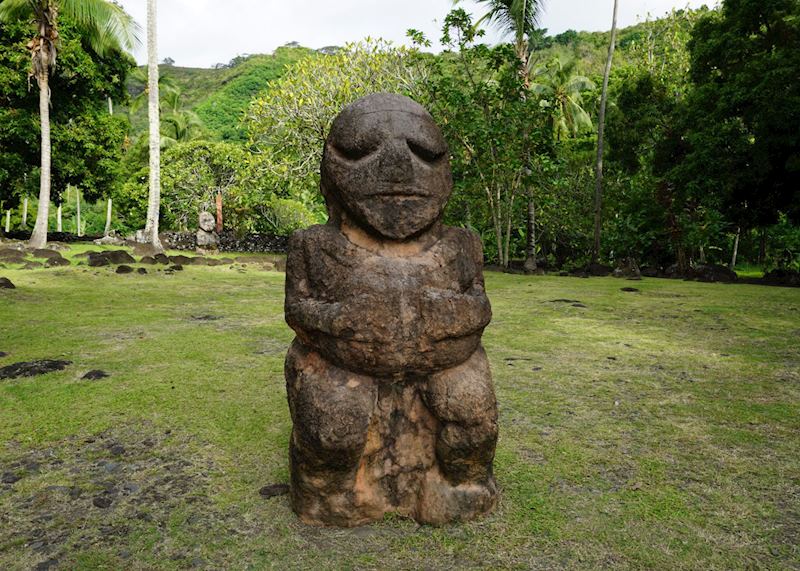 The islands of Moorea and Bora Bora both have a fascinating, yet sometimes surprising past. Bora Bora was used as a US military base during World War II and you can still see old bunkers and cannons hidden among the trees.
When I explored Moorea by 4x4 we came across its older, indigenous heritage: ancient temple ruins, once the site of human sacrifices, which took place to venerate the gods worshiped here before the arrival of Christian missionaries in the late 18th century. You can also see evidence of sacred statues on Tahiti, shown above, which brought to mind miniature versions of Easter Island's Moai.
Spending time on a variety of beaches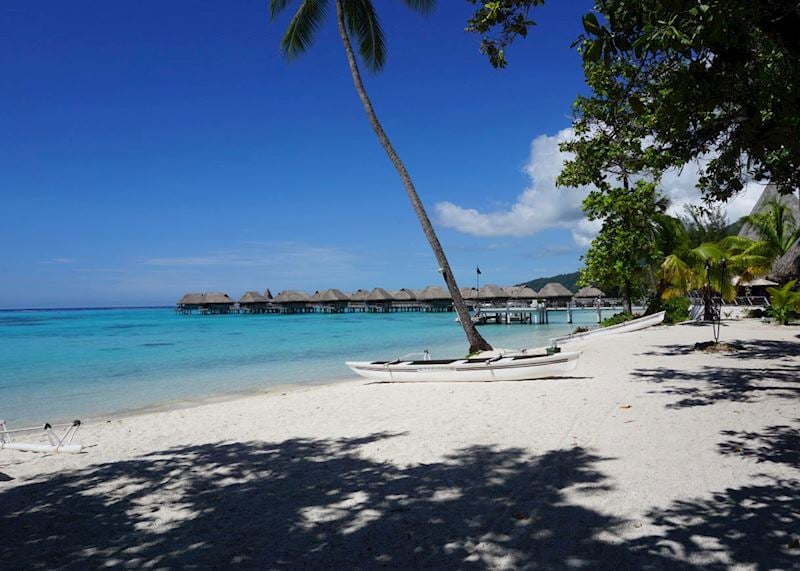 French Polynesia's coastline offers both rugged cliffs and idyllic beaches, so you have the best of both worlds. On certain islands, especially Tahiti, the contrast between the white-sand beaches and the black volcanic beaches is striking.
The private island of Vahine is also fascinating as one side offers soft sands and a calm lagoon while the other is more rugged, so you can go there to watch waves crashing onto rocks and pebbles.
I spent one evening watching the sunset on Matira Beach on Bora Bora. The local people also head here in the evening for drinks or to enjoy a quick swim. I took the photograph above at Sofitel Moorea la Ora Beach Resort, which is positioned on one of the best beaches I found on the island. If you get up early enough, you can sit with a coffee while watching the sun rise over Tahiti in the distance.
Plan a trip to French Polynesia

Start thinking about your experience. These itineraries are simply suggestions for how you could enjoy some of the same experiences as our specialists. They're just for inspiration, because your trip will be created around your particular tastes.
View All Tours in French Polynesia