Cambodia travel guides
Cambodia is best known as the home of the magnificent temples of Angkor, yet journey south of Siem Reap and you'll find stretches of pristine beaches. Travel northeast and you'll encounter remote hillside villages, while in the capital you'll be met with the sobering reality of the former Khmer regime. There's more to discover here than you might realise. Our travel guides are an invaluable resource for those planning a tailor-made holiday to Cambodia, whether choosing a cruise along the mighty Mekong River or simply wanting to take in the highlights of the country at your own pace.
Speak to someone
who's been there
Ideas for how to explore Cambodia
Our travel guides share our specialists' passion and knowledge for Cambodia. We travel here regularly to discover new experiences, explore untried areas and dig deeper into the better-known places and attractions. At the same time, we gather advice and up-to-date information on the best-quality guides, new hotels and restaurants, and the most memorable forms of transportation.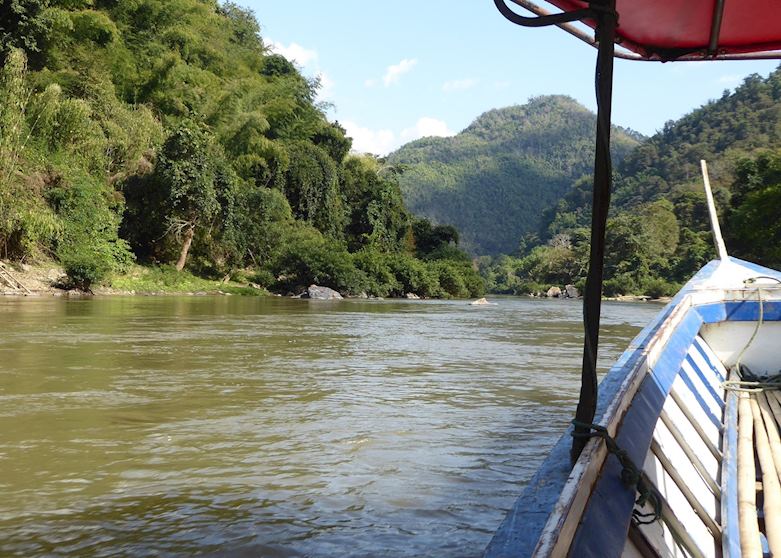 The typography of Southeast Asia allows you to travel across borders, on trips that cover not just multiple countries, but a variety of experiences, cultures and landscapes. Our Southeast Asia specialists give their take on five of the most interesting pairings.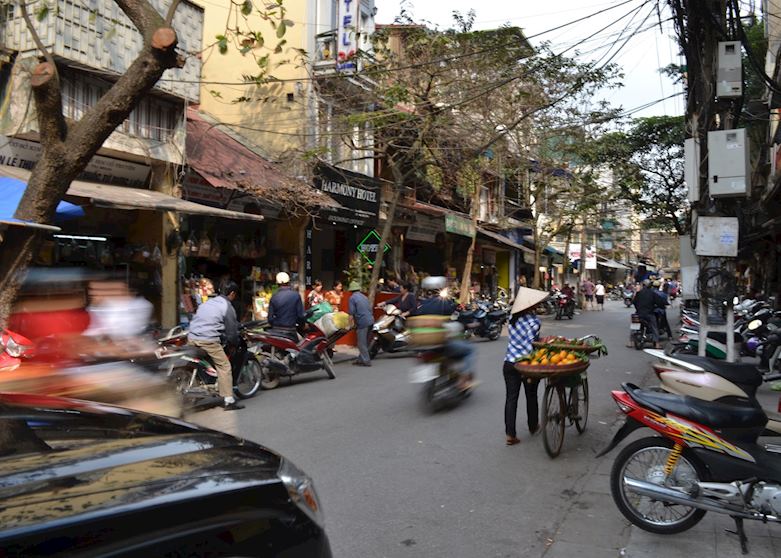 Vietnam, Cambodia and Laos may come under one umbrella as Indochina, but each one has its own idiosyncrasies. Our specialists have collated some of the region's experiences to help you choose where to go, whether you're interested in the Khmer architecture of Phnom Penh or sitting down to lunch with a Laotian family.
---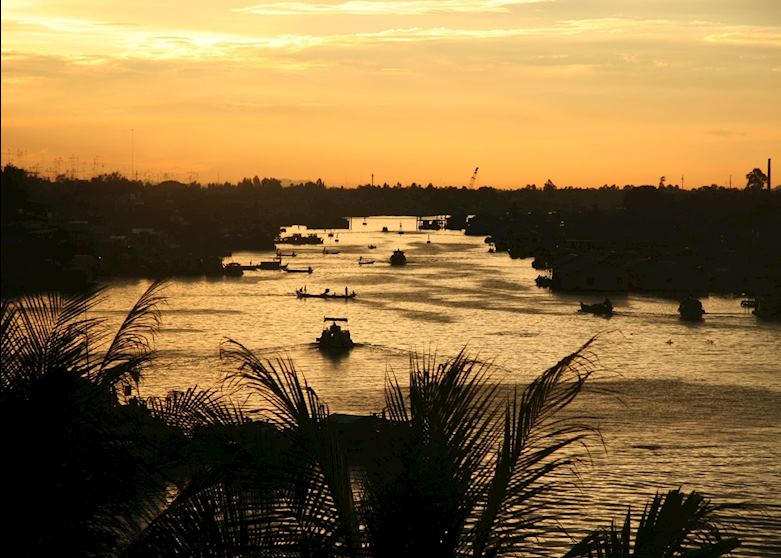 Known collectively as French Indochina, or more commonly as Indochina, the countries of Vietnam, Cambodia and Laos offer a diverse range of attractions from exquisite temples to delicious regional cuisine.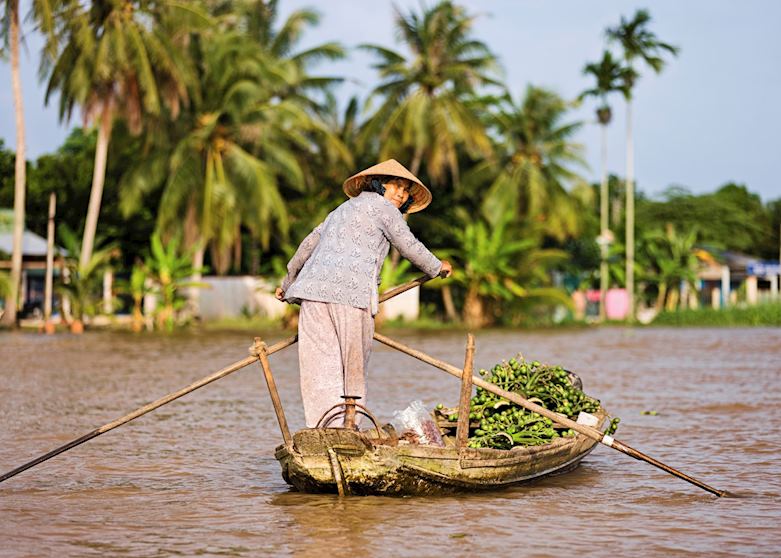 Southeast Asia specialist Tom explains why travelling along the Mekong River is an ideal way to visit Vietnam and Cambodia in a single trip. Giving you time to take in floating villages and markets, the temples of Angkor, and cities such as Saigon and Phnom Penh.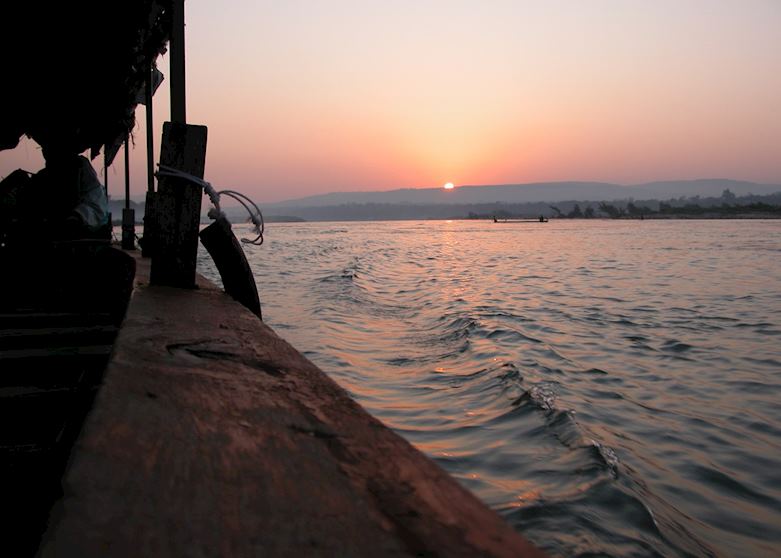 Travel by river, lake or sea in Southeast Asia to explore places which would otherwise be inaccessible. Cruising in Southeast Asia offers the chance to relax and observe everyday life, the scenery and wildlife.
---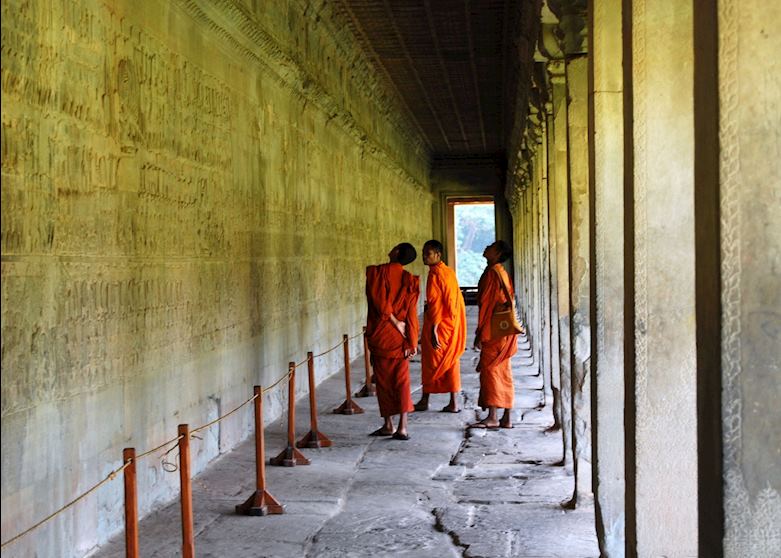 The United Nations Educational, Scientific and Cultural Organization (UNESCO) was set up to protect culturally important sites from around the world. Here, we focus on eight sites in Indochina.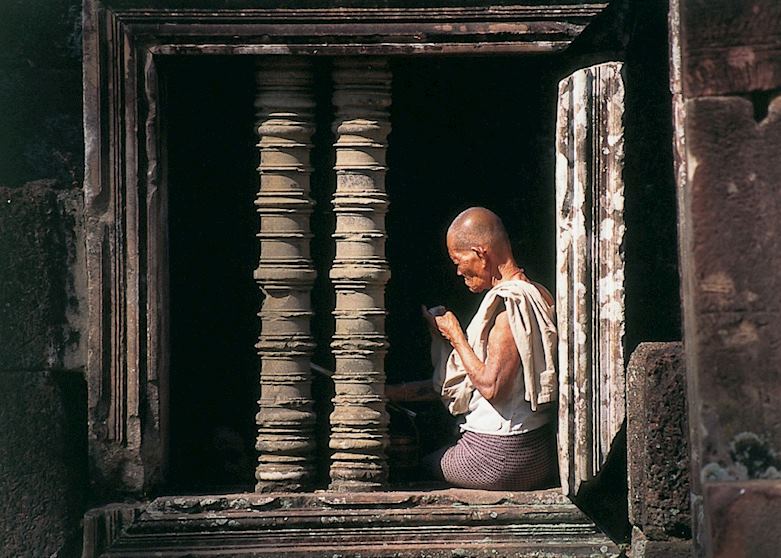 Discover the culture and history of a country on a tailor-made trip, with visits to explore famous sites and others not quite so well known but equally impressive.
Southeast Asia specialist Mark shares his cruising in Indochina highlights. Picking his favourite ways to travel down the Mekong through Laos, Cambodia and Vietnam, as well as taking in the limestone karsts of Halong Bay, and the local culture and landscapes along the Red River and on Lake Tonle Sap.
---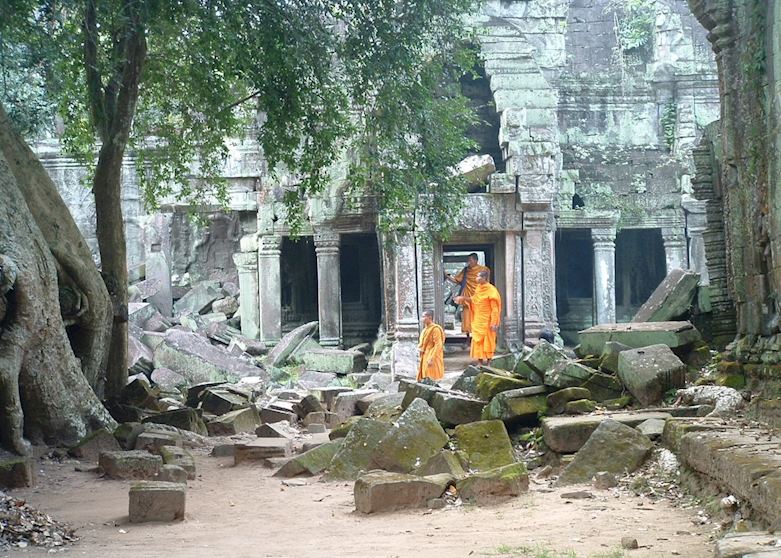 Cambodia
Cambodia specialist, and Siem Reap ex-resident, George explains why he sees Cambodia as an ideal family holiday destination. He has picked out experiences that are suitable for children, from exploring temples deep in the jungle to counting the gemstones in Phnom Penh's glimmering Royal Palace.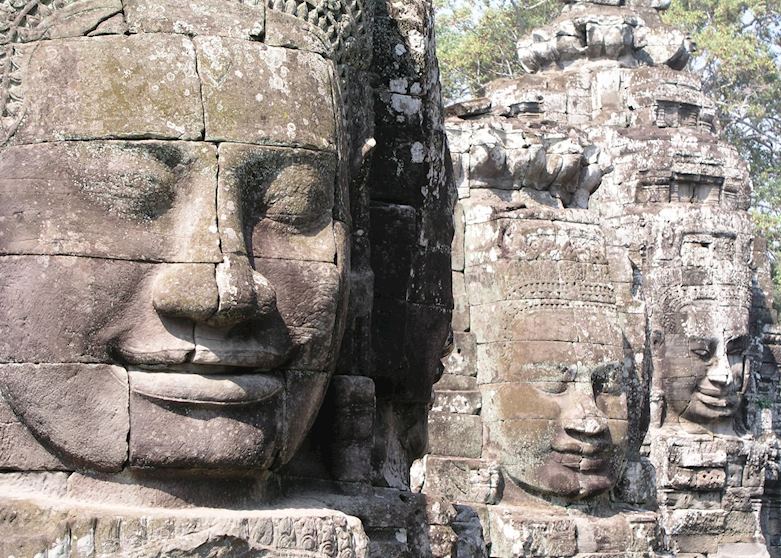 Cambodia
Cambodia specialist Gareth picks out his top seven experiences in Cambodia to help you create your ideal trip. Phnom Penh's cuisine, sleepy coastal villages and conservation projects have made the list, as well as a curated selection of Angkor highlights.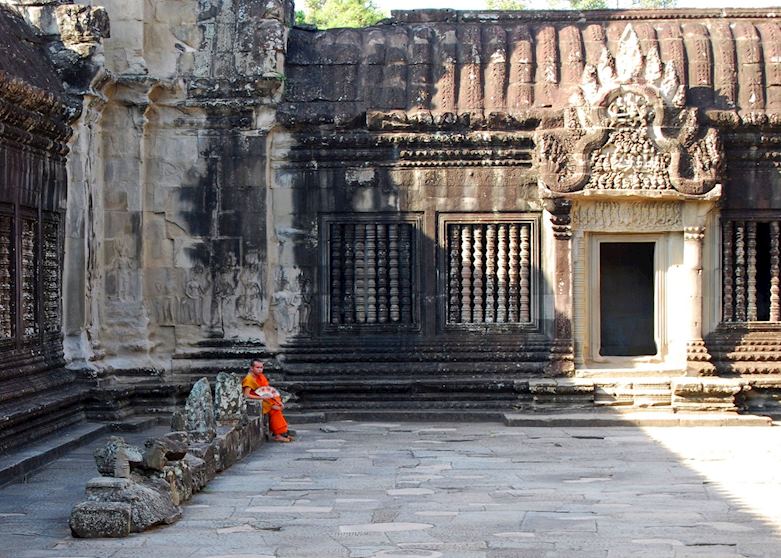 Cambodia
Our Cambodia specialist gives a personal experience of visiting the 'big three' temples of Angkor: Angkor Wat, Angkor Thom and Ta Prohm. He details a brief history of each, his recommendations of where to stay and the best time to visit.
---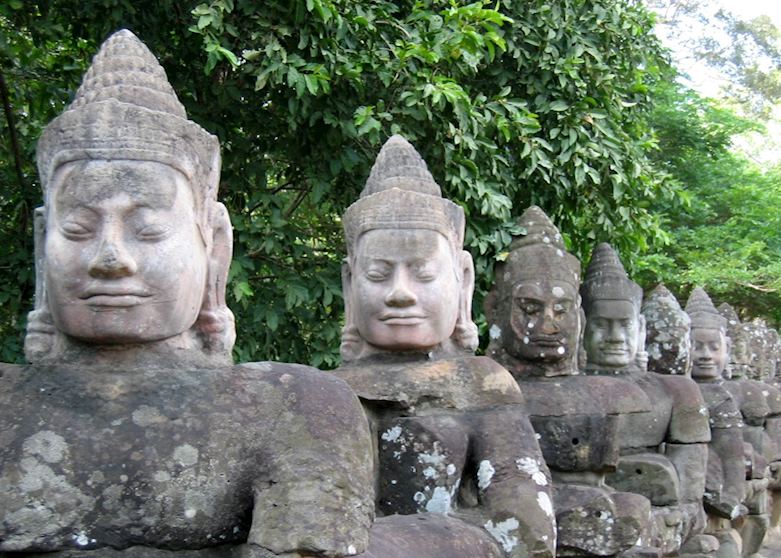 Cambodia
Think Cambodia and the famous temples of Angkor might automatically come to mind. However, our guide encompasses diverse destinations, from fishing villages to the capital Phnom Penh, and the elephants in the remote hills of Sen Monorom,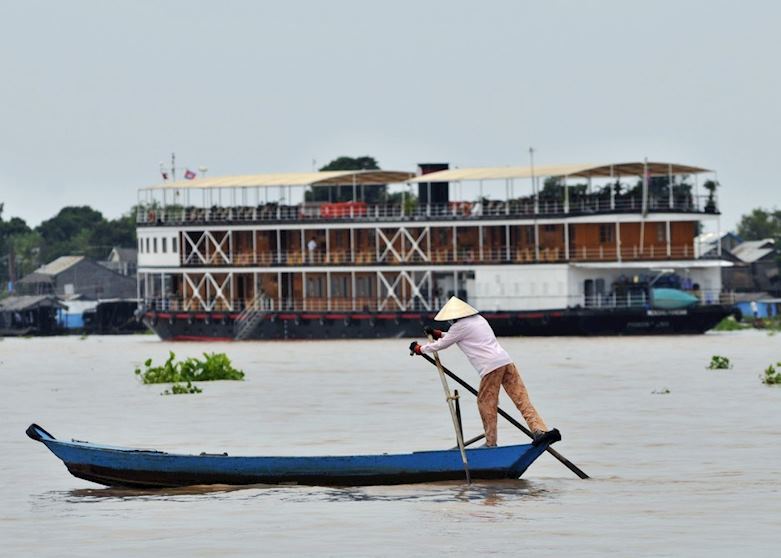 Cambodia
The Mekong is one of the greatest rivers in Asia, and on an Audley tailor-made trip we will ensure you're able to take in the local culture, wildlife and scenery at a relaxed pace in comfortable surroundings.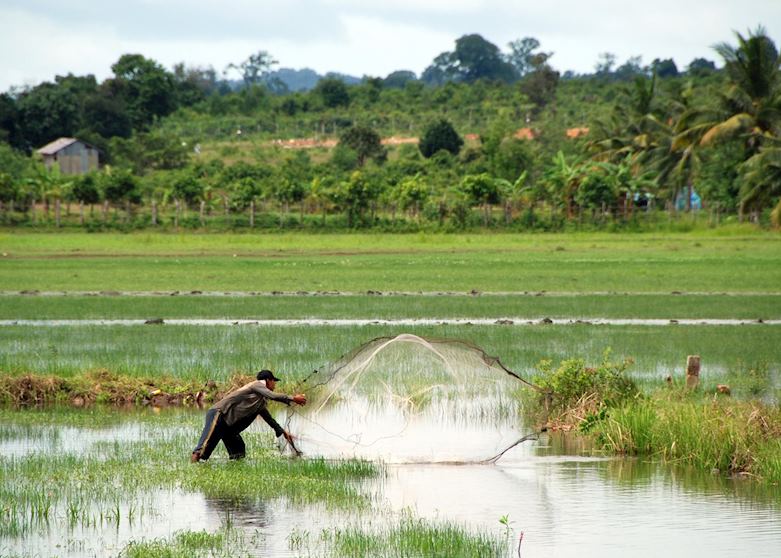 Cambodia
Cambodia warrants a longer visit than you might think, says specialist Mark. Remote temples, islands and national parks are opening up to visitors, while Siem Reap and Phnom Penh still have plenty of little-known facets to explore.
---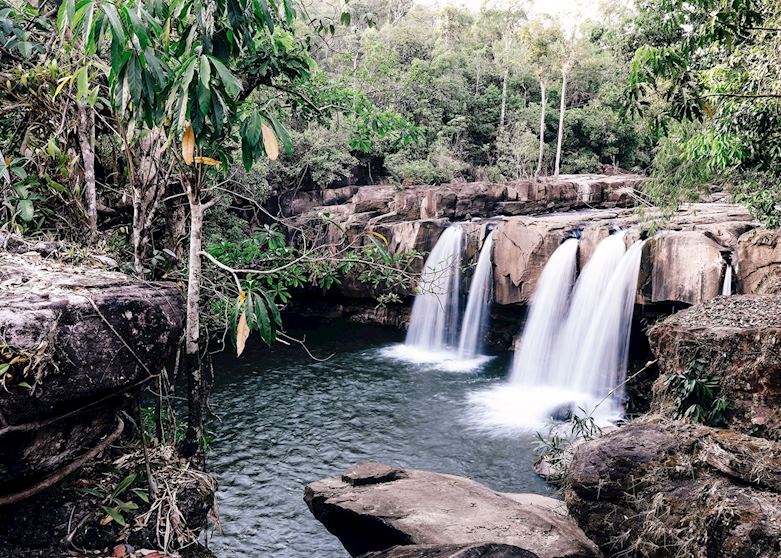 Cambodia
Cambodia specialist Rachel shares some of the best luxury experiences that Cambodia has to offer. She recommends how to get off the beaten path in style, where to go for a luxe beach getaway, and an exclusive way to see the temples of Angkor.