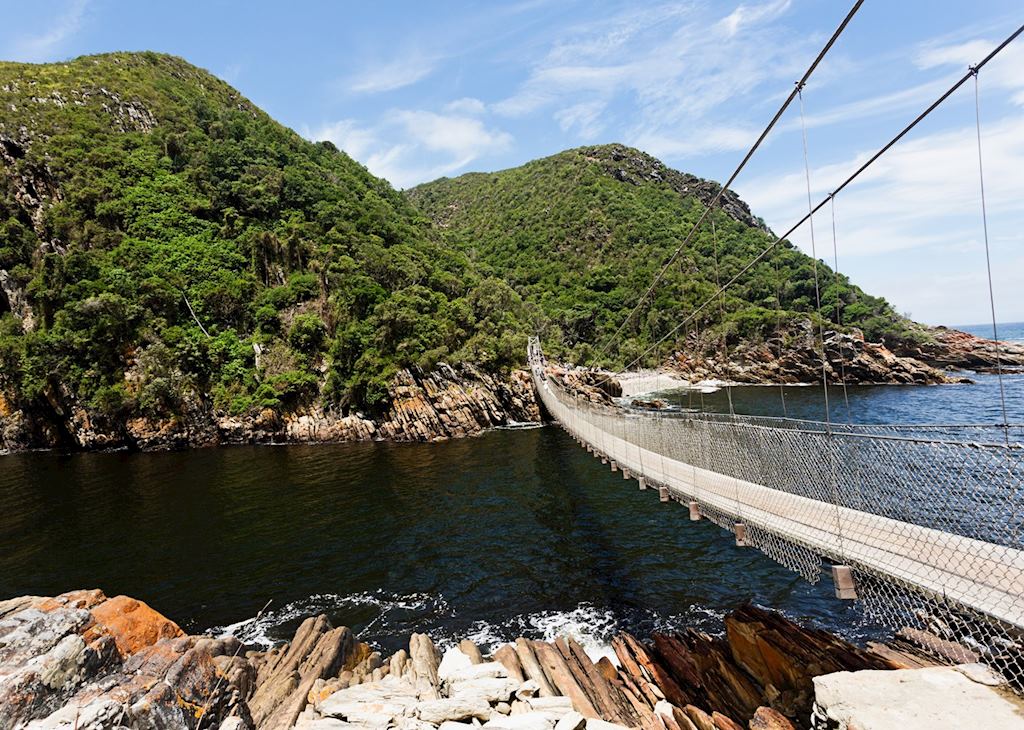 Visiting friends in Cape Town
We are going to stay with friends in Cape Town in May. We shall stay with them for the first four or five days, then visit the rest of South Africa, returning for two days to our friends in Llandudno Bay, before flying home. We are aged 68 and 69 and while we are generally fit and healthy, our walking over rough terrain would be limited. Could you suggest a 10 day itinerary which would allow us to see as many aspects of the natural landscape, cultural life, wild life of South Africa as could be managed during the period of 10 days? While we would not be looking for top luxury, we do like comfortable accommodation with a feel good factor, but much depends on the price of course.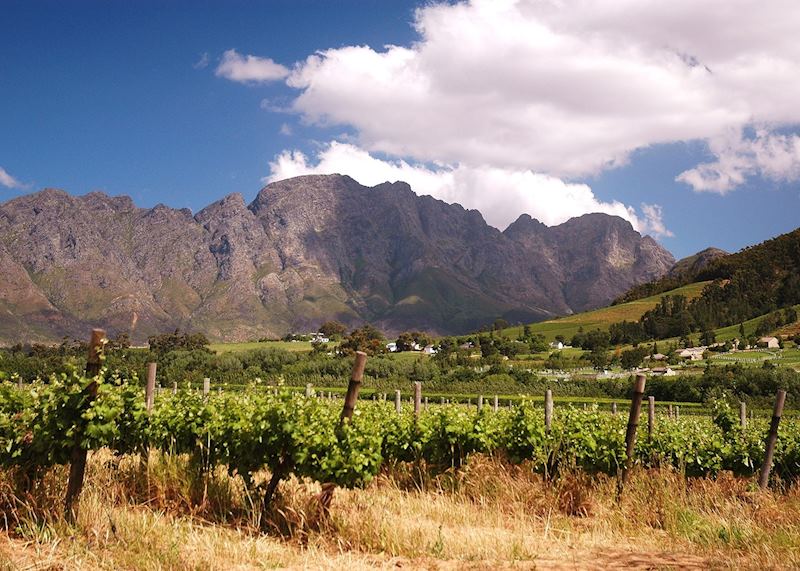 Answer
In 10 days you can easily explore the highlights of the Garden Route and Eastern Cape Game Reserves. Picking up a hire car in Cape Town, I would suggest first driving to the winelands and staying in Franschhoek, where you can take a wine tour with a local guide and dine in some of South Africa's best restaurants. Continuing on from here you could spend a couple of days in Oudtshoorn, to see meerkats and the ostrich farms, before driving further west to the lovely town of Plettenberg Bay to explore the Tsitsikamma Forest, or take a marine safari out into the ocean. A perfect way to end the trip would be to spend a few nights on a private game reserve such as Amakhala, to spot the Big Five on safari. This sort of trip would start from around £1,700 per person, based on staying in charming local guesthouses and an all-inclusive safari lodge.
- Answered by Specialists
Related links