Wherever you visit in Europe, you're likely to find a festival nearby, from quirky village fairs to raucous parties that engulf whole cities. We always make a point of dropping in on these if we happen upon them, of course, but there are festivals that are worth planning your trip around.
Some date back centuries — especially those having to do with food or religious feast days — but others are more modern, like Nuit Blanche, an all-night arts gala in Paris. You'll find more niche offerings, too: cheese chasing, Jane Austen and floral street murals. If you're planning a trip to Europe, here are 20 options that might pique your interest.
Spring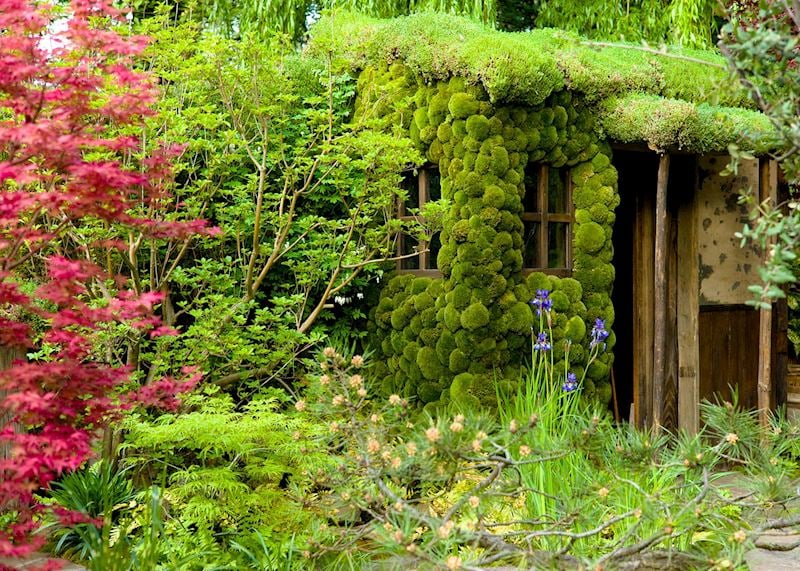 March: The Marmalade Festival, Lake District, UK
The Marmalade Festival pays tribute to the most British of preserves with an international competition that draws entries from around the Commonwealth. The festival is held at Dalemain Estate, a stately Georgian manor, but the nearby town of Penrith also celebrates with an orange-themed parade and fair.
May: Chelsea Flower Show, London, UK
The prestigious Chelsea Flower Show is a horticultural spectacular that draws visitors from around the world. Put on by the Royal Horticultural Society, the show dates to 1852 (when it was held in Kensington), and spotlights the best of British gardening. Tickets are capped and sell out quickly, so we suggest planning well ahead.
May: Cooper's Hill Cheese-Rolling, The Cotswolds, UK
Britain's folk customs include some eccentric arts — worm charming, ferret-legging, bog snorkeling and cheese chasing are just a few. To see the latter, we suggest Cooper's Hill Cheese-Rolling. Racers chase a large wheel of double Gloucester cheese down the eponymous slope, which is exceptionally steep. The reckless runners careen down after the round, usually taking several spills along the way. We don't suggest participating — there are broken bones almost every year — but it's a delightfully chaotic slice of English country life.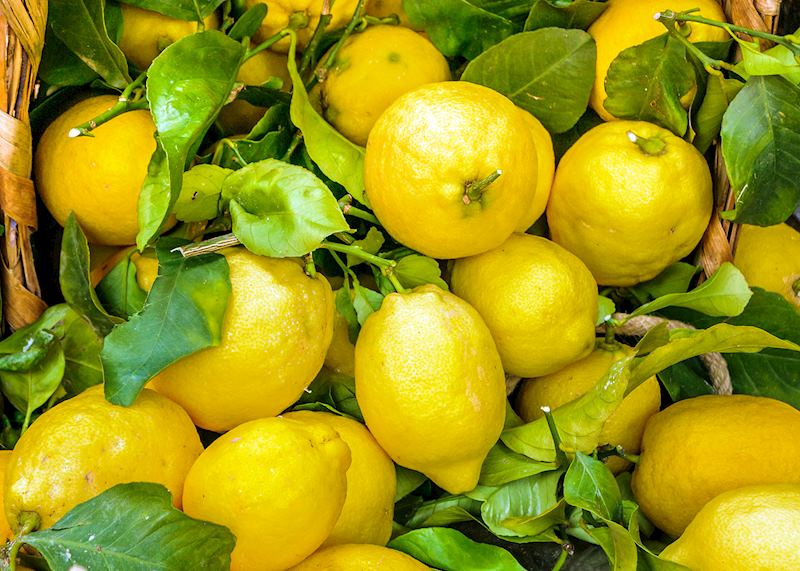 May: Garden Festival, Normandy, France
Known locally as Graines de Jardin, this festival has evolved into one of France's major garden festivals. It's held in Rouen's exquisitely formal Jardin de Plantes on the south bank of the Seine. If you prefer history to plants, May is also when the city hosts a celebration to commemorate Joan of Arc, who was tried and executed here.
May: Flower Petal Festival, Noto, Sicily, Italy
Mosaics made from flower petals fill the towns of Sicily for this festival, but the most impressive are usually found on the Via Nicolaci in the small town of Noto. On the appointed weekend, artists carefully construct the huge images, which take up the whole width of the street, starting on the Friday. You can see the works of art on the Saturday and Sunday. On Monday, the town's children are unleashed upon the artworks, scattering them like confetti.
May: Lemon Festival, Monterosso al Mare, Cinque Terre, Italy
Monterosso al Mare — the largest village in the Cinque Terre — seems to turn bright yellow during this festival as lemons and lemon-themed goods fill the streets. Indulge your taste for tart with limoncino, lemon marmalade, lemon gelato and torta al limone (a sunny-sweet citrus cake).
Summer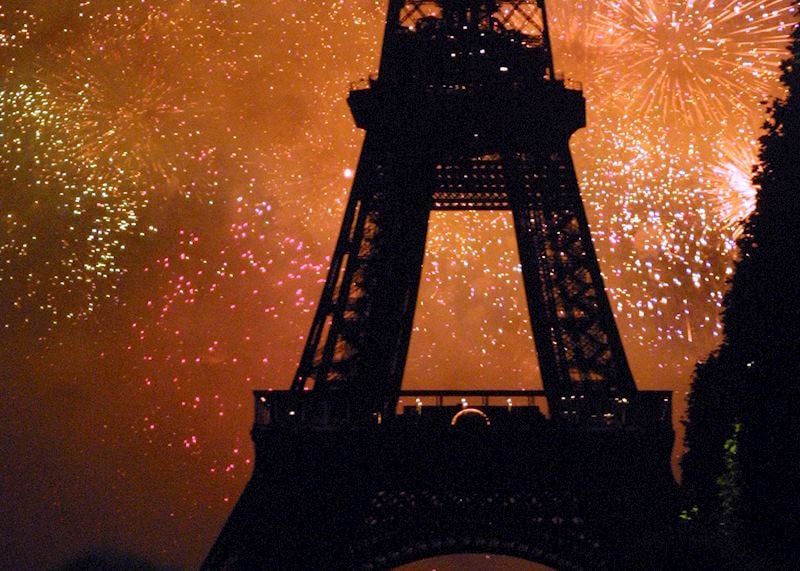 June: Luminara San Ranieri, Pisa, Tuscany, Italy
Each year, the people of Pisa celebrates the city's patron saint with a festival of candles that lights up all of the bridges and buildings — millions of candles are lit at dusk and the whole city is limned in light. Fireworks add a dazzling finish to the event, which dates back to 1688.
July: Bastille Day, everywhere in France
Known to the French as le 14 Juillet, Bastille Day is a nationwide extravaganza. Expect pomp and circumstance — and pyrotechnics — anywhere in the country. We particularly like seeing the Eiffel Tower illuminated by the fleeting glare of fireworks, and the way the lights sparkle on the water in the Riviera.
July and August: Palio di Siena, Siena, Tuscany, Italy
This breakneck horserace, held twice each summer, is the most important event in the well-preserved medieval city. The competing contrade (districts) take the outcome very seriously and centuries-old rivalries ratchet up the tension, creating an electrifying pageant that draws a big crowd. Be sure to book a trip well in advance.
August: The Edinburgh Tattoo, International Festival, Fringe Festival and the Book Festival, Edinburgh, Scotland
Edinburgh is bursting at the seams throughout the month of August with four multi-week festivals held all at once: The Tattoo is a massing of military bands; the International Festival brings shows and concerts; the Fringe offers more off-beat (and affordable) cultural options; and the International Book Festival brings authors, booksellers and publishers from around the world. It's one of Britain's most popular destinations for the month, so prior planning is essential.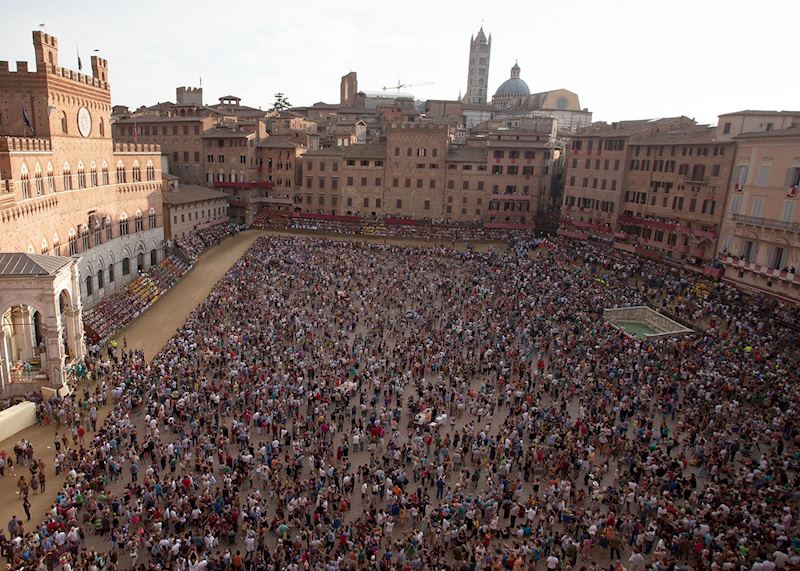 Northern Ireland's biggest cultural celebration, Féile an Phobail, is less well-known and less crowded than its Scottish counterpart. Founded in 1988, it was originally conceived as a positive opposition to the conflict in the north of Ireland. Today, it remains a joyful, buoyant event filled with tours, musical performances, comedy performances and theatrical shows, as well as more serious academic talks and lectures.
August: Jasmine Festival, Grasse, France
It's not a surprise that fragrant jasmine is at the heart of Grasse's biggest festival — this is the home of the world's most prestigious perfumeries. Since 1946, the city has fêted its signature bloom at the start of the flower harvest with three days of parties, parades and markets. The local firemen even sprinkle festival goers with jasmine water from their firehoses.
Châteauneuf-du-Pape is arguably France's most prestigious wine region, so it stands to reason that the local growers and producers have long celebrated the grape harvest. Visitors to this medieval-themed fair will find wine tastings, of course, but also jousting, sword fights, juggling and a fountain that spouts free wine for all to enjoy.
Autumn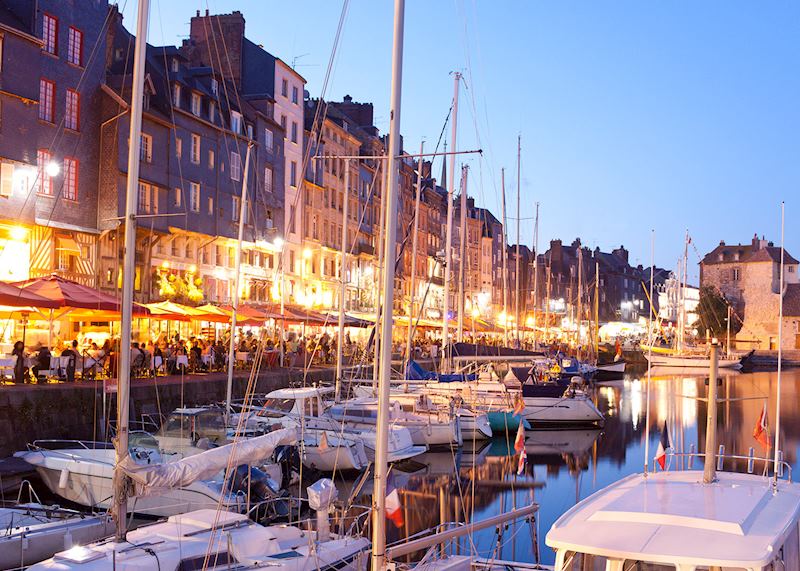 September: Festa della Rificolona, Florence, Italy
Florentines celebrate the birth of Vergine Maria (the Virgin Mary) with a huge market day where you can peruse a bounty of organic produce as well as small handmade items. Children carry paper lanterns to mimic long-ago pilgrims, creating a spectacle of light, while others try to shoot out the lanterns with spitballs.
September: Gelato Festival Finals, Florence, Italy
The Gelato Festival takes place across Europe all summer, opening its pavilions in different cities and inviting the public to sample varieties that were concocted just for the competition. The finalists make it to the all-star showdown, which happens in early September at Florence's Piazzale Michelangelo. There, anyone with a ticket can enjoy the best gelato in Europe and cast a vote for the one they prefer.
September: Jane Austen Festival, Bath, UK
For ten days each September, the city of Bath returns to the Regency with a celebration of the era's most beloved author. Self-described Janeites flock to the city to engage in balls, concerts, talks, tours and workshops. They also take the waters and enjoy afternoon tea in the Grand Pump Room. You can come in period dress or modern attire, with or without a dancing partner.
October: Shrimp and Fishing Festival, Honfleur, France
A fishing port and trading hub for centuries, Honfleur's long history and fortunes have always been tied to the sea. Each October, the town celebrates that heritage with Fête de la Crevette — the Festival of Shrimp. Vieux Bassin (Old Dock) comes alive with concerts, cooking demonstrations, a parade of historic ships and a seemingly endless procession of shrimp dishes made with the petite grise variety that is so common in the area.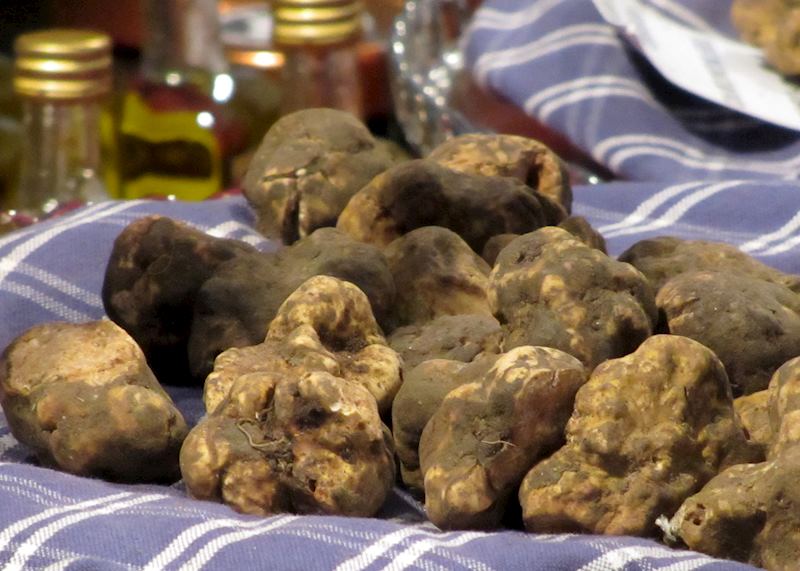 October: Nuit Blanche, Paris, France
Museums and art are in the spotlight for Nuit Blanche ('White Night'), which happens during the first weekend in October. The city transforms itself with an all-night fête — museums and galleries throw open their doors until dawn, the Metro runs all night, and the sky fills with fireworks and illuminations so bright they seem to blot out the stars. The streets are filled with art displays, installations, performances, shows, concerts and glitter-spangled dance parties.
October and November: Tartufesta, Bologna, Italy
The Emilia-Romagna region is known for its exceptional food — Parmigiano Reggiano, prosciutto de Parma, balsamic vinegar and, of course, white truffles. As the weather cools, the countryside around Bologna comes alive with truffle hunters and their dogs tracking down these elusive delicacies. Tartufesta is a region-wide celebration of the bounty, taking place in a different village each weekend from the middle of October until early November.
November: Bonfire Night, everywhere in England
'Remember, remember the fifth of November. Gunpowder, treason and plot!' So goes a bit of doggerel associated with the Gunpowder Plot of 1605, the foiling of which is celebrated each year on Bonfire Night. Across the country, locals and visitors alike enjoy toffee apples and fireworks while warming themselves at bonfires. In most towns, children also make 'guys' — scarecrow-like effigies of the notorious traitors — which they then fling into the fire to be burned up. Don't, however, look for guys in York (Guy Fawkes' home town) or Worcestershire (where the final details of the plot were solidified).
Read more about trips to Europe
Ireland, Scotland and England
Start thinking about your experience. These itineraries are simply suggestions for how you could enjoy some of the same experiences as our specialists. They're just for inspiration, because your trip will be created around your particular tastes.
View All Tours in Europe