My curiosity for travel began as a child, when my grandparents retired and spent the next few years travelling through Europe and Asia. Their stories inspired me to take every travel opportunity that came my way.
After finishing school, I pursued a passion of photography by building a business in wedding and elopements. As this grew, travel came back into my life when I started to seek out jobs cross-country and internationally that would allow me to photograph different parts of the world. My focus shifted to destination elopements, and I started helping my clients plan their travel arrangements for the fun of it.
Travel planning clicked for me here, as it combined my love of photography and travel. Australia became my muse with their varying landscapes of rainforests, mountains, and deserts. Beyond the mainland, the expansive sky above brings countless stars at night, and the ocean floor is home to some of the world's most vibrant marine life. Australia is an other-worldly spot on our planet and I'm grateful to be able to share this experience with others each day.
Speak to Amy

Start planning your trip to Australia with Amy
01993 838 800
Q&A with Amy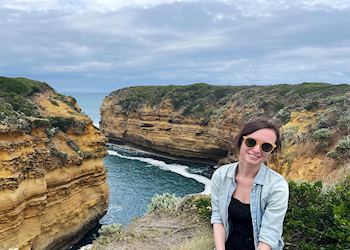 What's the one thing you always pack?
A good book and travel blanket. Yes, it takes up valuable luggage space, but for the quiet moments during a trip it's nice to find a local park or scenic spot to just lay out and read. Definitely beats a hotel room.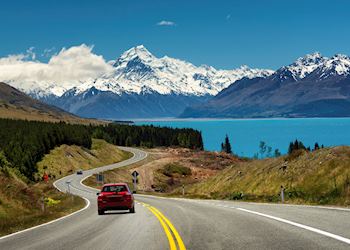 What's your most vivid travel moment?
Getting my rental car stuck in a loose-gravel pit in New Zealand. It was my first time travelling solo and I was driving down the South Island, constantly pulling over to photograph landscapes. Aoraki National Park is one of the most beautiful drives I have done. Unfortunately, I was looking at the mountains more than the road — oops. Luckily three locals drove by after a couple of hours and happily helped me free the car. They also recommended a fantastic bar for my arrival in Wanaka.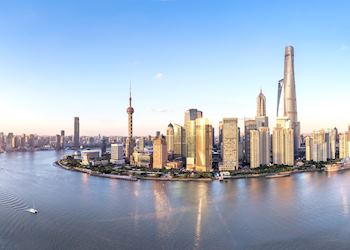 Where would you love to travel next?
Japan. Urban destinations have never been high on my list, but the cities there are completely different from one another and have so much character. Not to mention the food.