Throughout my life I've been privileged to visit a diverse range of countries throughout the world. From the dense rainforests of Bwindi National Park in Uganda surrounded by a troop of mountain gorillas to the crystal blue oceans of Gaya Island, Borneo. With my passion for diverse wildlife and beautiful beaches, Australia is the one place that has it all.
After travelling throughout Australia, I fell in the love with the natural beauty and coastal views of the Great Ocean Road which is the most scenic driving route in the world. Another fantastic highlight was visiting the Great Barrier Reef which was an amazing opportunity to get a glimpse of the thriving aquatic life that Australia has to offer. Seeing the pristine beauty of Kangaroo Island and the unbelievable range of different species was an eye-opening experience. The most fascinating part of my journey was seeing the little penguins make an appearance from the sea to the shore at Phillip Island — I couldn't recommend this enough.
Speak to Brooke
Start planning your trip to Australia with Brooke
01993 838 800
Q&A with Brooke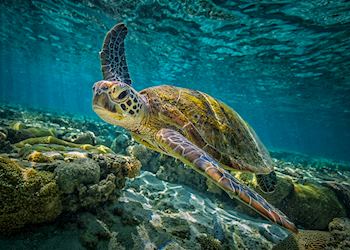 What's your most vivid travel moment?
I'd just embarked on a three-hour boat journey to the Great Barrier Reef surrounded by blue skies and the beating sun, and it was time to get into the water and see what the reef had to offer. I've snorkelled many times before, but the sheer depth of colour and wildlife is like nothing I'd ever witnessed. Instantly I was greeted by a school of clown fish diving in and out their anemone. I witnessed turtles tussle to rest under the same rock, Sharks gliding alongside me and a stunning sting ray pacing through the waters. Surprisingly the most fascinating thing of all was the giant clams — as they truly were giant.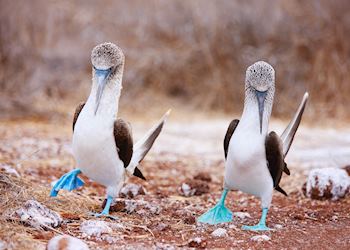 Where would you love to travel next?
I'd love to travel to the Galapagos Islands, I haven't been to this part of the world and would be very excited to see all the wildlife in this pristine location that Ecuador can offer.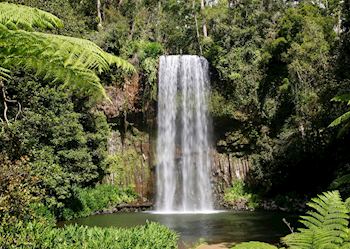 Your best piece of travel advice?
From my experience of Australia my top tip is to prepare for all weather conditions. We all assume its hot all year round however there will be different climates everywhere you go.