Having been lucky enough to travel extensively in my lifetime, I've covered a lot of ground from the exhilaratingly high mountains of Nepal to the pristine turquoise oceans surrounding the Galapagos Islands. However, the one country that always calls me back is Australia.
Having lived there for a number of years, I fell in love with the laid-back lifestyle, the number and variety of its wildlife and the pure, untouched beauty of its remote outback landscapes. I recently returned and it still surprises me how no matter how many times you return, there's always more to discover — recently it was the incredible Kangaroo Island where I enjoyed the company of wild koala's and walked along the picturesque sea lion covered shorelines.
Speak to Chloe

Start planning your trip to Australia with Chloe
Q&A with Chloe
What's your most vivid travel moment?
After hiking the Frenchman's Peak trail in Esperance, WA, I decided to retire early to my tent where I had set up camp for the night. I woke up at first light and peeked my head out from the tent and was taken back by the jaw-dropping sight of around 150 kangaroos' as far as the eye could see. They were casually having their breakfast around our camping spot, the early morning mist still dancing round their ankles and the lingering pink still hanging in the sky. The image will stay with me forever.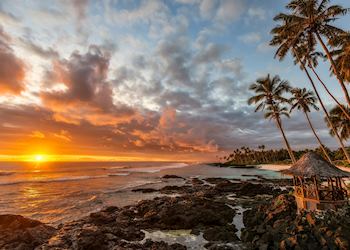 Where would you love to travel next?
I'd love to visit Samoa – The To-Sua Trench has been on my bucket list for many years now. I'm entranced by the Polynesian way of life, from the music and dance through to the art and delicious food.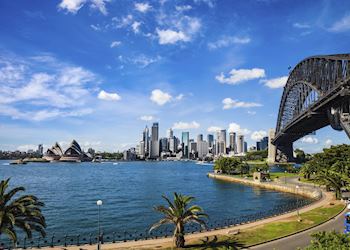 Your best piece of travel advice?
When you land in your chosen destination, before you do anything else, pick up a local SIM card. It may sound like a given but having access to the internet (and most importantly maps and GPS) will help you smoothly navigate the country like a professional.