Ellie, Australia Specialist
Growing up, I didn't have much opportunity to travel abroad, spending most family holidays in the UK. After university, I decided it was time to step outside my comfort zone, and so embarked on a two-month trip backpacking around Europe. It was an experience that opened my eyes and made me curious about what the rest of the world might have to offer. I'd been interested in Australia from a young age, thanks to hours spent watching the Ashes on TV with my dad, and decided to buy a one-way ticket to finally see it myself. I spent a year living on the Gold Coast working for a travel company, while using my spare time to see as much as I could. I loved the Whitsundays and the Great Barrier Reef, fell for Darwin, marvelled at Uluru, and of course, visited the hallowed Melbourne Cricket Ground. I can't wait to share it all with you.
Speak to Ellie

Start planning your trip to Australia with Ellie
Q&A with Ellie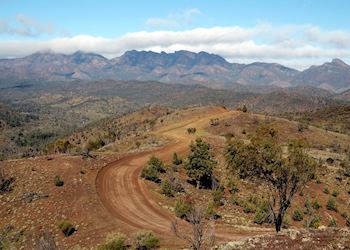 What's the best local dish you've tasted?
While in the Flinders Ranges, I stopped at a roadhouse for lunch and was presented with a menu of classics but also some more unusual local offerings. I'm not particularly adventurous with my food choices but felt I should try something different and hesitantly ordered a mixed grill of camel, emu and kangaroo. I was very pleasantly surprised when it arrived. The meat was cooked to perfection, tender and succulent and well worth the leap of faith. Sitting by the window looking out at a scenic backdrop of mountains, I couldn't have asked for better.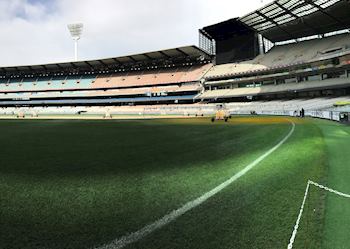 What's your most vivid travel moment?
On my first trip to Melbourne, I went on a guided tour of the Melbourne Cricket Ground which delved into the history of the stadium, and the history of cricket in Australia generally. As a lifelong cricket fan, visiting one of the most famous cricket grounds in the world and standing on the turf where many of my heroes have played was very special, and felt like a real milestone moment. I couldn't wait to tell my dad, who had inspired my love of cricket but had never been, all about it.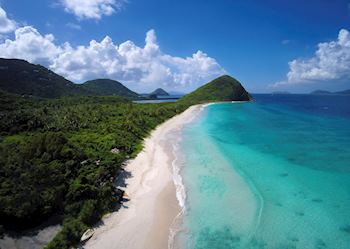 Where would you love to travel next?
I've been looking at going to the Caribbean and exploring some of the smaller islands there. I'd like to experience their white sandy beaches, and the laidback vibe of the islands, but I would also love to explore Tortuga and Nassau to learn more about their infamous pirate history.