After completing my culinary studies in Australia, not all that far from the small western Sydney town I was born and raised, it opened my eyes to the limitless opportunities that were out there.
After deciding to take some time out of my culinary career to travel, I truly found my passion in life and decided to join the travel industry.
Having made the plunge in to travel, this has afforded me the opportunity to see and experience some incredible locations and ultimately bought me the chance to share my incredible homeland, unrivalled scenery, and experiences that match no other.
Australia will always be home and it's a dream come true to be able share my home and passion with others every day.
Speak to Jamie-Lee

Start planning your trip to Australia with Jamie-Lee
Q&A with Jamie-Lee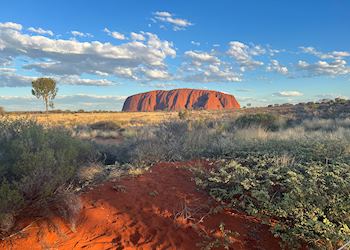 What's your most vivid travel moment?
On my most recent trip to Australia I was extremely fortunate to experience the Red Centre in all its Outback glory. Seeing both the sunrise and set over Uluru provided such a serene scene of peace and settlement within, I could have stood there with my feet in the blazing red sand all day and been overwhelmingly happy.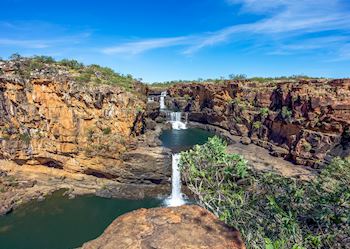 Where would you love to travel next?
Having being fortunate to see many of Australia's highlights, one that has and always will be at the very top of my list is the Kimberley. True, untouched wilderness and some of the most beautiful rugged coastline, it really is the best of both worlds: from swimming in the ocean with an abundance of marine life, to following the Gibb River Road through the desert to find a reprieve from the heat and dust in the pristine waterfalls while viewing the aboriginal rock art found in the ledges. A true once in a life experience I cannot wait to have.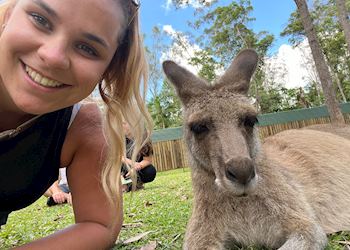 Your best piece of travel advice?
Don't try to do it all at once. Australia is overwhelmingly large, with so much to see and do spread out over such a large area. So, make a list of your must see destinations within the country and break it down into a few shorter trips instead of one large one. You can always come back again to catch the rest.