Tay, New Zealand Specialist
I grasped the opportunity to travel at the age of 18. I soon discovered a passion for adventure which led me to explore many parts of the world. Having spent time in the Middle East, Asia and Australasia during my travels, I worked as a tour guide in several capacities, including working as a PADI Divemaster and an activity leader for several outdoor expedition companies. I have an affinitive bond with New Zealand though, having spent time living there and subsequently returning to visit my family. My enthusiasm for the great outdoors ultimately lead me to complete a degree in outdoor studies which I achieved with first class honours, winning awards along the way. I subsequently worked as a marine environmental consultant alongside the Omani government, before ultimately opting to maximise my experience and love of travel to tailor-make experiences at Audley.
Speak to Tay

Start planning your trip to New Zealand with Tay by calling 01993 838 862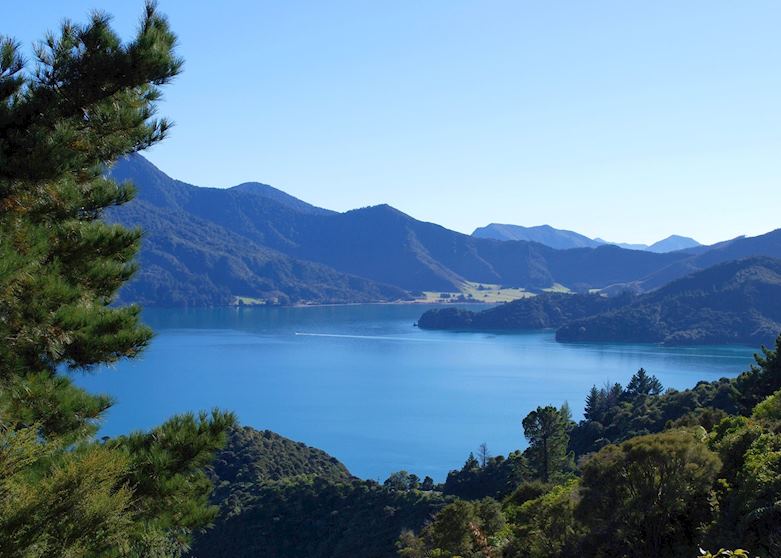 New Zealand
A short drive from Queenstown, Wanaka is a laid-back, scenic town which offers a wide array of activities and is less developed than its more renowned big sister. Along with 750km (466 miles) of hikes and cycles, the town has the highest ratio of helicopters to people in New Zealand, which adds another dimension to many of the activities on offer. You can sail, kayak, paddle-board, skydive or go canyoning, or simply sit back and take in New Zealand's natural wonders. Wanaka also has a quirky selection of bars and restaurants looking out onto the lake and the snow-capped mountains beyond.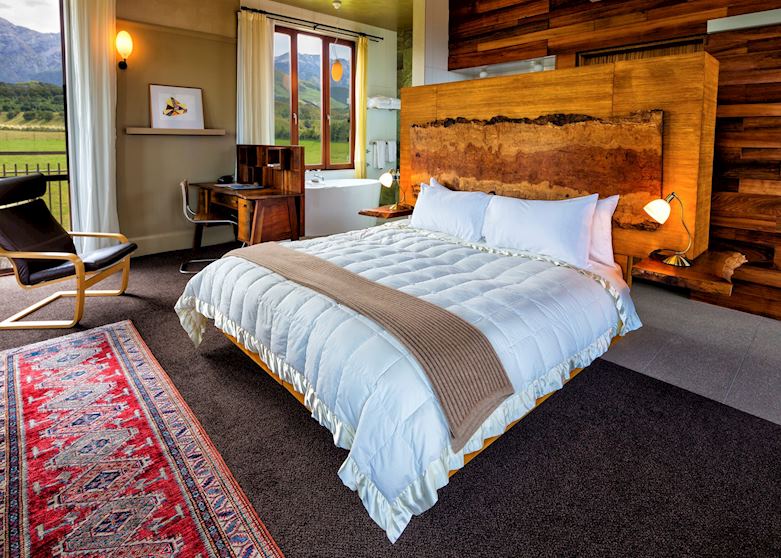 New Zealand
Visitors are spoilt for choice when it comes to finding memorable places to stay in New Zealand. However, for something really special I'd choose a canopy-level treehouse in the manuka grove at Hapuku Lodge. Only the lodge's private orchards separate you from the turquoise coastline, while the towering Kaikoura mountain range looms impressively behind. It feels like a quintessentially New Zealand experience as you relax amongst the treetops, lost in your own private world. When evening comes throw a few logs on the fire and sit back in your Jacuzzi to enjoy the ultimate retreat.
I'll never forget when…
When I think of New Zealand, I immediately think of adventures and striking landscapes. I combined both in one day when I went heli-hiking and jetboating along the Makarora River. The adrenaline-fuelled helicopter journey, narrowly passing over the knife-edged mountains, put into perspective the sheer wonder of the natural surroundings. After being dropped off, I enjoyed an undulating hike along the riverbank, taking in the steely-blue water running alongside me and the silent, ice-capped mountains which surrounded me. At the end of the track, I hopped aboard a jetboat for another dose of adrenaline to finish off what was an incredible day.