Here at Audley we hand-pick all our guides and they come no better than Magdy Zayed, local guide and Egyptologist. Here he tells us about his life, his interests, his views on how Cairo has changed and what the future holds for the Middle East's most populous city.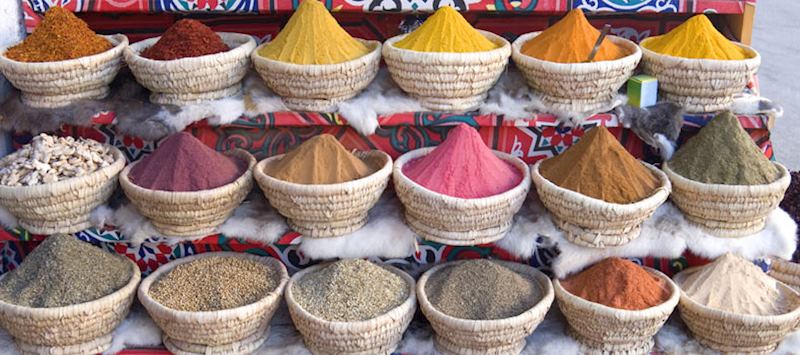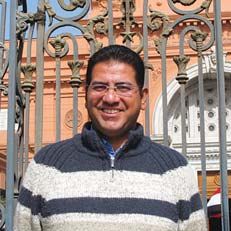 Egypt is one of the world's oldest destinations, attracting visitors since the time of the ancient Greeks. Dates and facts are interesting but it's the insight into life, both ancient and modern, that bring Egypt alive. With this in mind, we hand-pick all our guides and they come no better than Magdy Zayed, Audley local guide and Egyptologist.
Why did you decide to become a guide?
'Being a guide was always a dream for me. I went to a Greek school here in Cairo, so from day one I was interested in Greek mythology. As I grew older I started to become fascinated by Ancient Egyptian culture as well. When I left high school I decided to study Tourism Management, specialising in Egyptian history — which enabled me to learn not just about Pharonic history, but also the Greek and Roman periods, as well as Coptic and Islamic Egypt.'
---
Why do you think people should visit Egypt?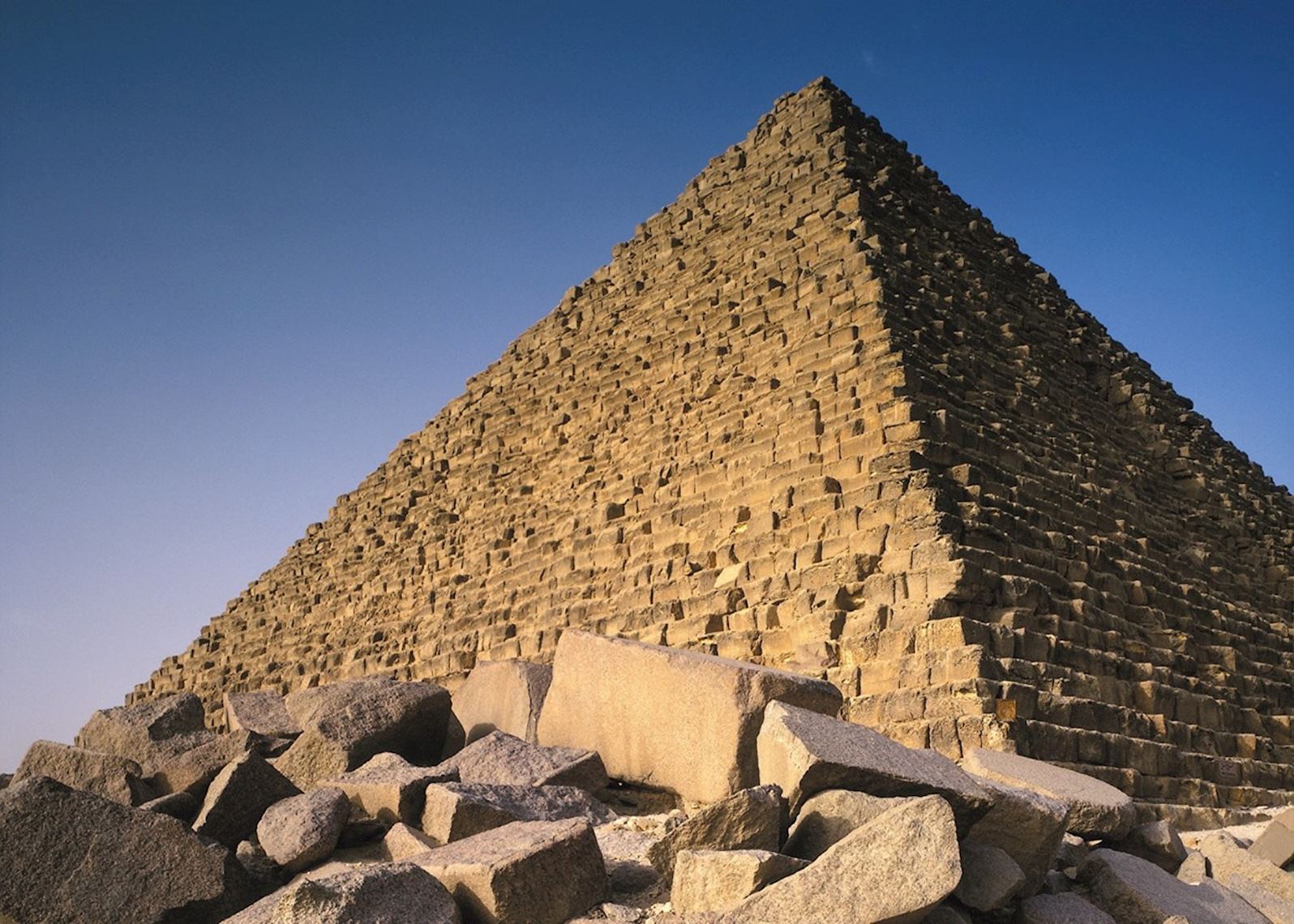 'There are many reasons to come here. First of all, Egypt is a very holy place. As well as the religion of Ancient Egypt, people don't realise that it has also been a centre of Christian, as well as Islamic beliefs. There are lots of fascinating sights to be explored connected to these periods — it's not all about the pyramids! Secondly, the ancient Egyptians were pioneers of today's civilisation. Here they learnt to make buildings from stone, working with blocks that weighed two or three tonnes, and remember this was in 2600 BC while Europeans were still learning to live in mud huts. It is mind blowing when you think of this, and very impressive to see with your own eyes.'
---
What is your favourite place to visit?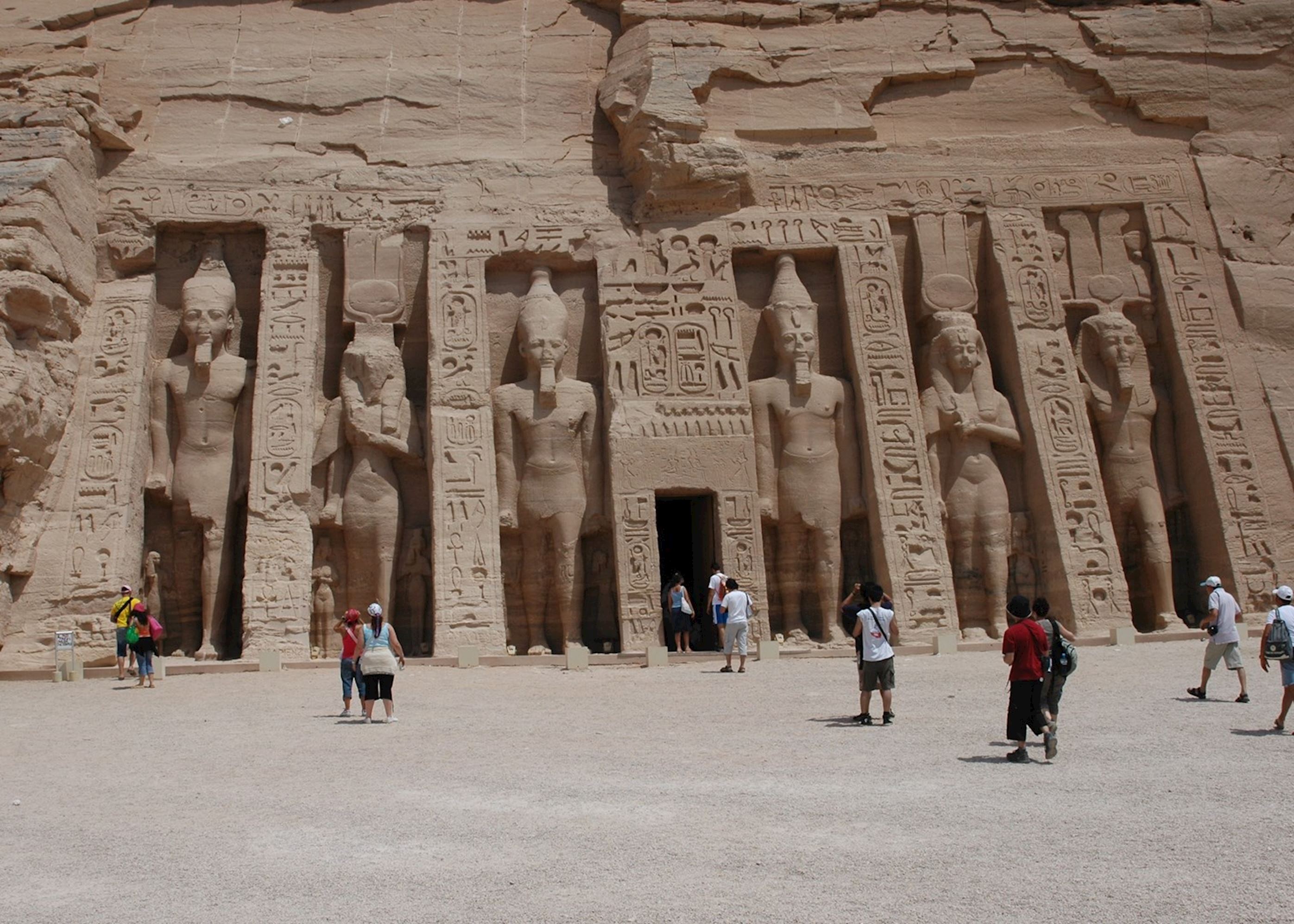 'It's a very hard question to answer! Everywhere has its own charm, and everywhere is unique. But if I had to choose, I would say Abu Simbel. It is in the south of Egypt, a few hundred kilometres south of Aswan. It cannot be compared to other places as these are temples of Ramses II, built to ward off Nubian invaders. Like Stonehenge, they were built with an understanding of astronomy — the temple was built precisely so that the sanctuary was illuminated by the sun's rays on Rames II's birthday and on the anniversary of his coronation.'
---
How has Cairo changed since your father was your age?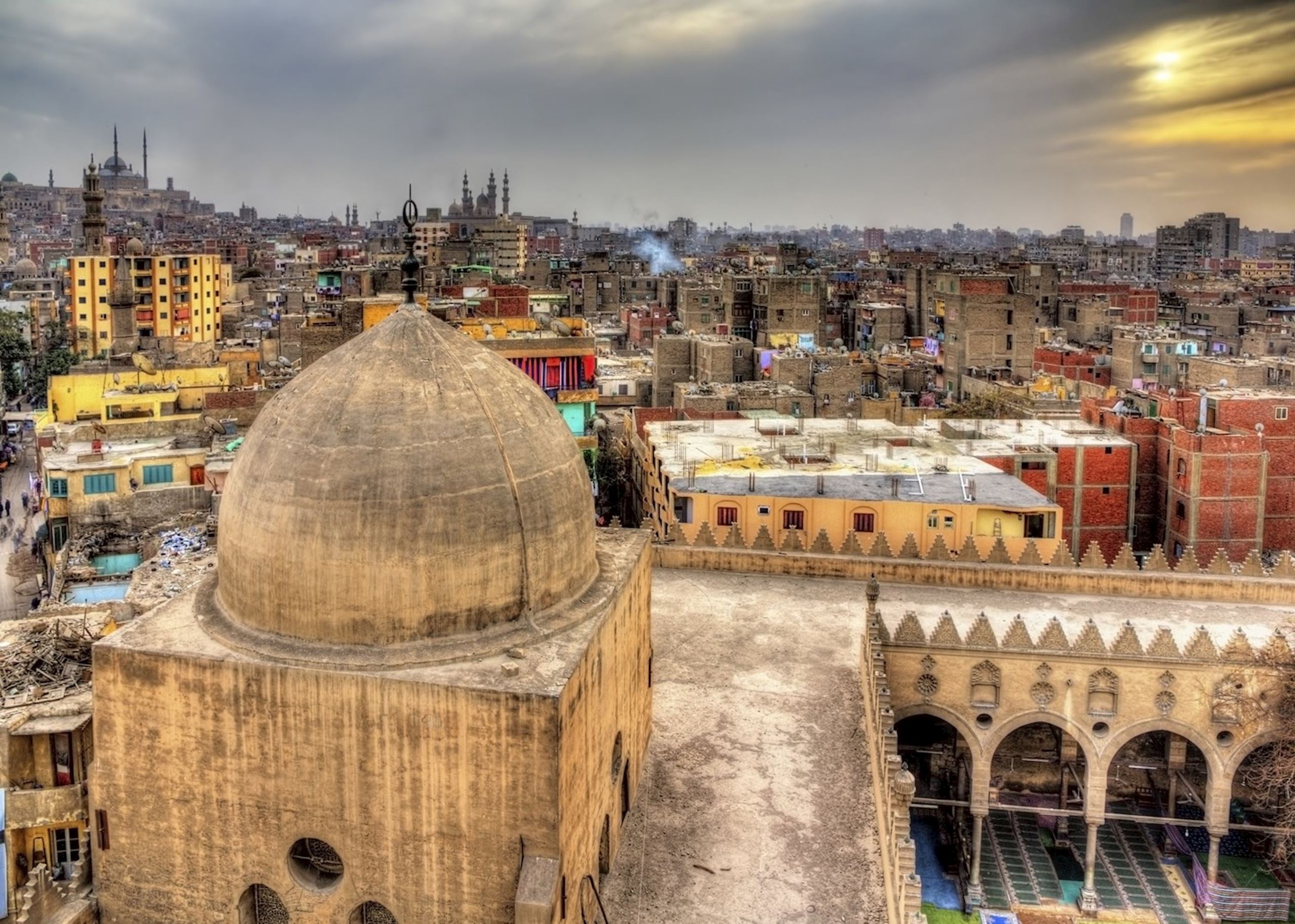 'I would say it has changed 100% — it has totally changed. It used to be a more traditional place, and the people were very helpful — always helping each other out. This still happens — but not like it was before. There is still respect, though between the different religions (Egypt is 80% Muslim and 20% Coptic Christian). What else? It's much more chaotic! — there are now 18 million people living here, in my father's time it was more like one or two million. We've also become more materialistic, like many places in the world.'
---
How do you think Cairo will change over the next 50 years?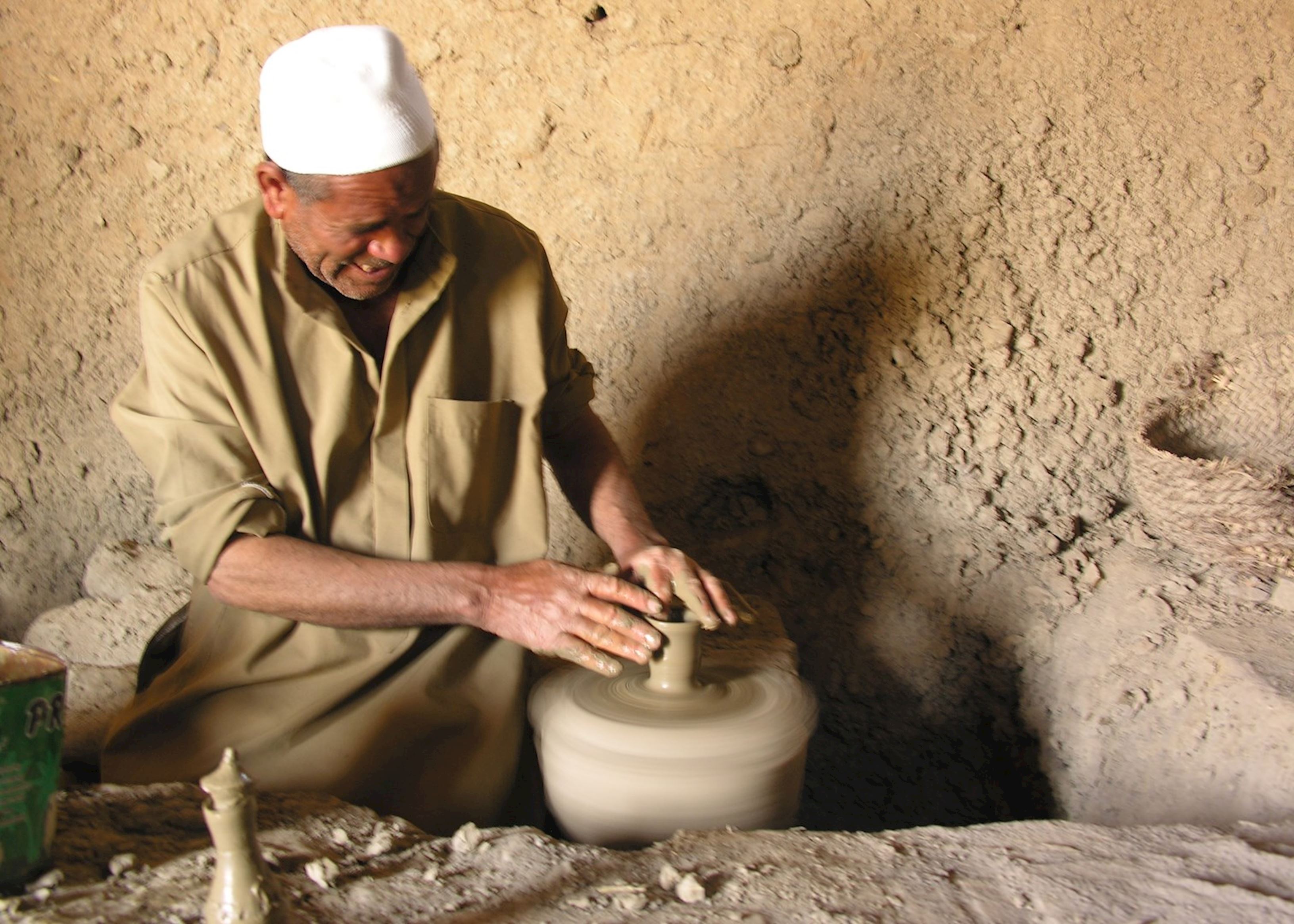 'I am worried that we are trying too hard to become like everywhere else, and that in fifty years' time Cairo will be similar to other big cities in the world. We need to keep the old traditions — this is partly what visitors come to see, the old backstreets of Cairo that haven't changed in centuries. But unfortunately, I think Cairo is too much of an investment opportunity for European businesses, and even in five years' time I think it will be a very different city.'
---
Do you think in 50 years time, people will still visit Egypt?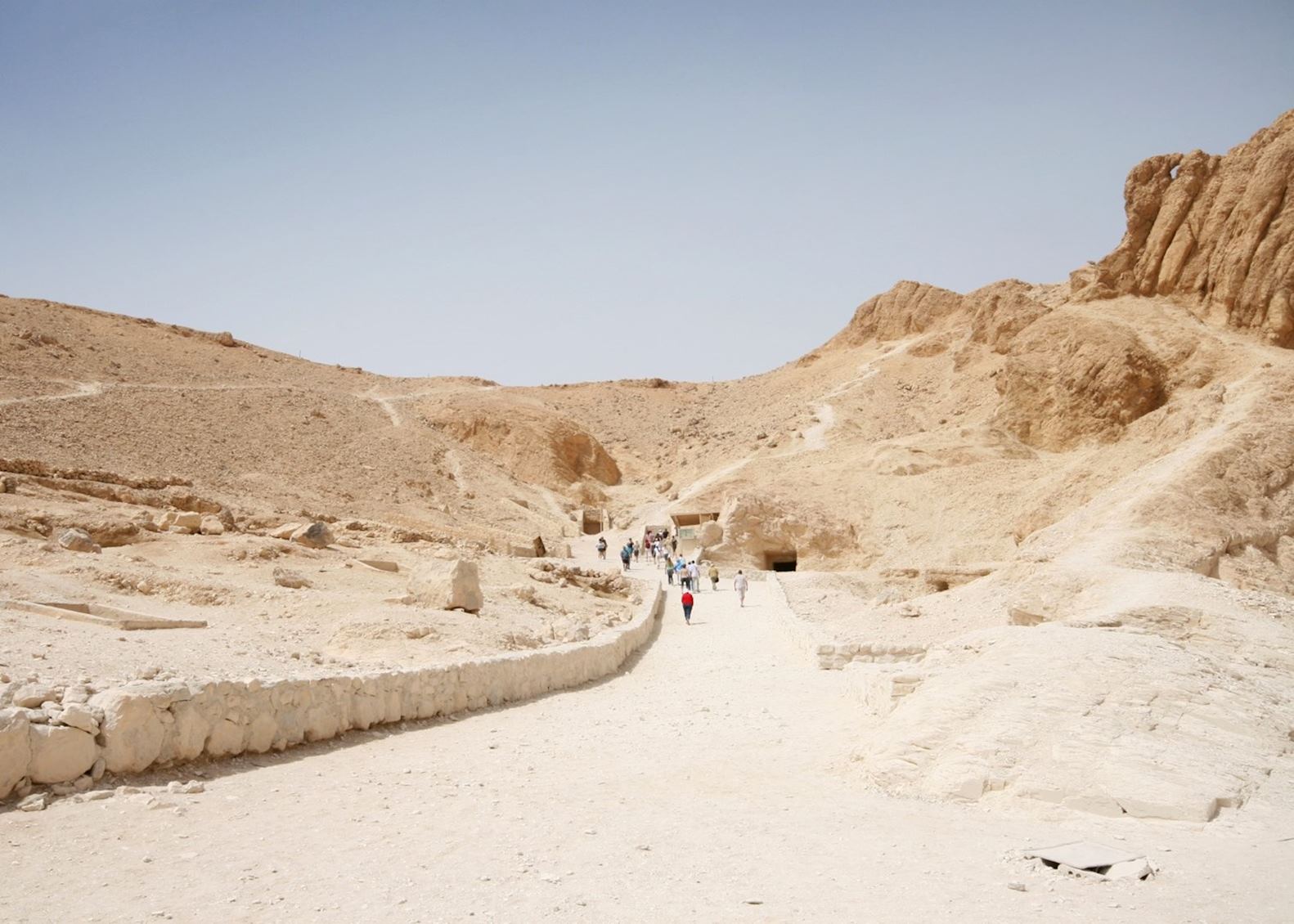 'I think yes. Every day we discover something new from ancient times — it is non-stop. Also people know more about Egypt now than they used to, and Egyptology is taught in schools in the US and Europe. We are making big investments in tourism infrastructure, so there will be other things to visit and to do in 50 years' time, I am sure. Plus they will always come for the pyramids, for our beaches, our weather and our hospitality.'
---
Egypt

From the clamour of its bazaars to the monumental elegance of the Pyramids, Egypt has been attracting travellers since classical times. Our specialists know the country from Alexandria to Abu Simbel, and can tailor-make an itinerary to show the country at its perfect best.

Discover more about tailor-made holidays to Egypt