We asked our country specialists to create a special collection of unique honeymoon ideas.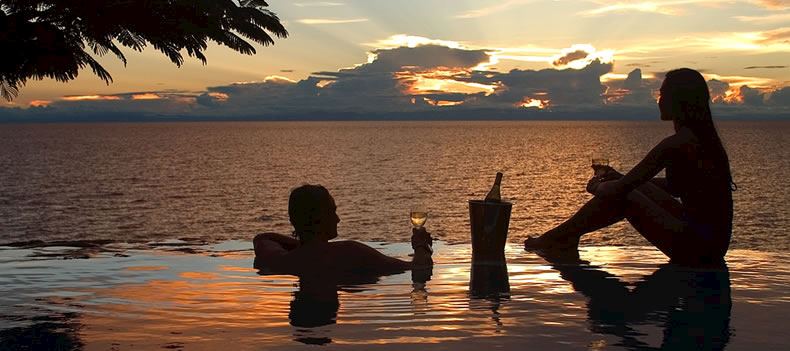 With a Royal Wedding only days away, we couldn't resist jumping on the bandwagon and asking our country specialists for some unique honeymoon ideas!
Dinner on the Great Wall
Take a walk along the Great Wall of China in a section that receives very few visitors. We will also arrange for dinner to be served on the wall as the sun sets. Combine this very special experience with time to see the Forbidden City in Beijing and the Terracotta Warriors in Xian as well as taking a private boat trip among the spectacular limestone karst scenery around Guilin and a bike ride to explore the local villages. A 13 day 'Classic China' itinerary costs from £2,800* per person.
See all of our China itinerary ideas
Adventure in Costa Rica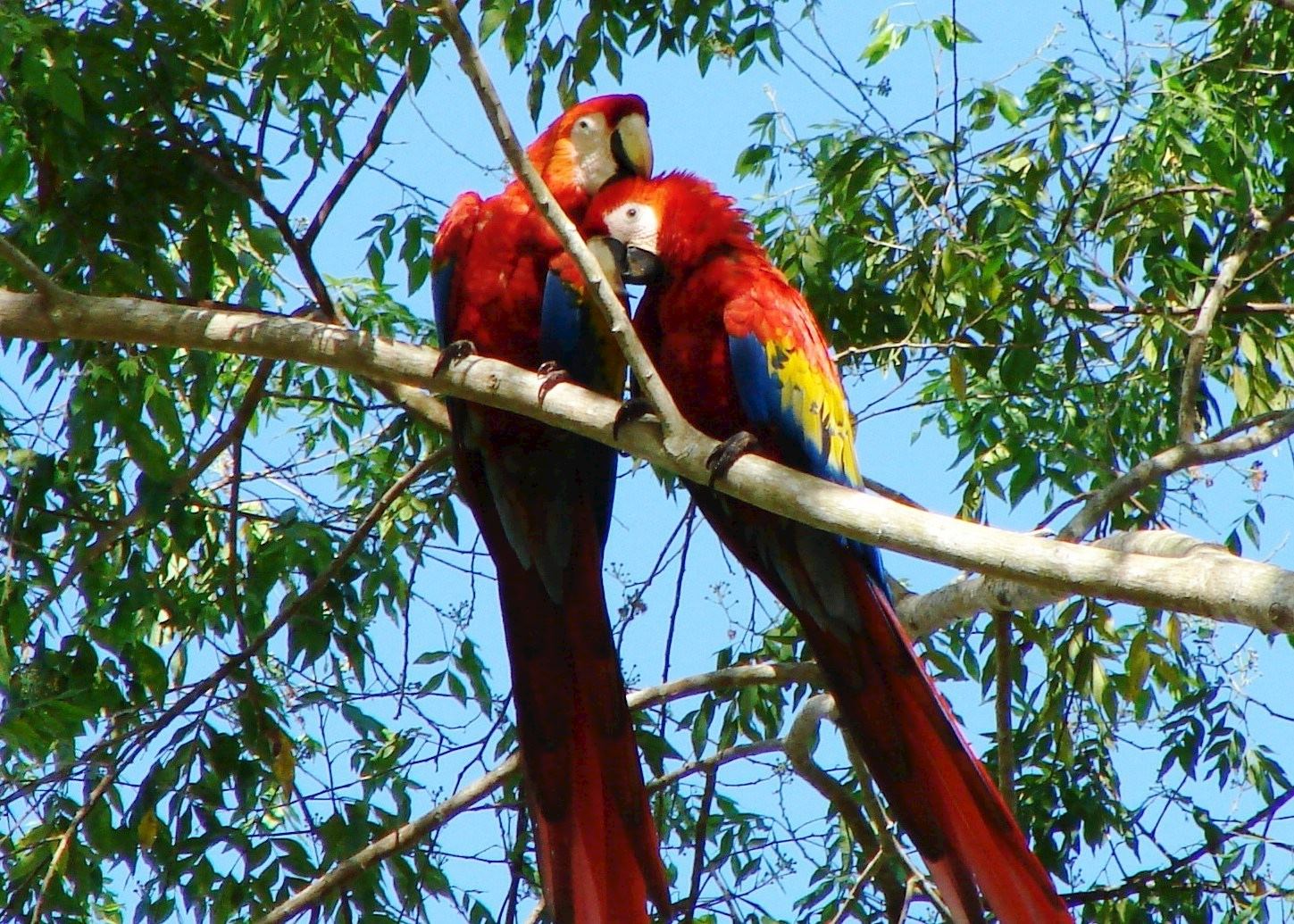 Arrive in style at your rainforest lodge in Costa Rica — white-water rafting through scenic canyons with crystal clear waterfalls to get there. Pacuare Lodge is only accessible by river or helicopter and is nestled between the river and a private nature reserve which conserves 740 acres of primary rainforest. The lodge has two exquisite honeymoon suites with king-size beds, spacious bathrooms and private pools and decks with unforgettable rainforest views. From here you can take a longer rafting trip or go birdwatching, hiking, fishing and exploring the rainforest canopy. Combine this with time in Arenal with zip-lining and horse riding before some time relaxing on the beach. A 14 day tour costs from £2,950* per person.
See all of our Costa Rica itinerary ideas
Romance in Sri Lanka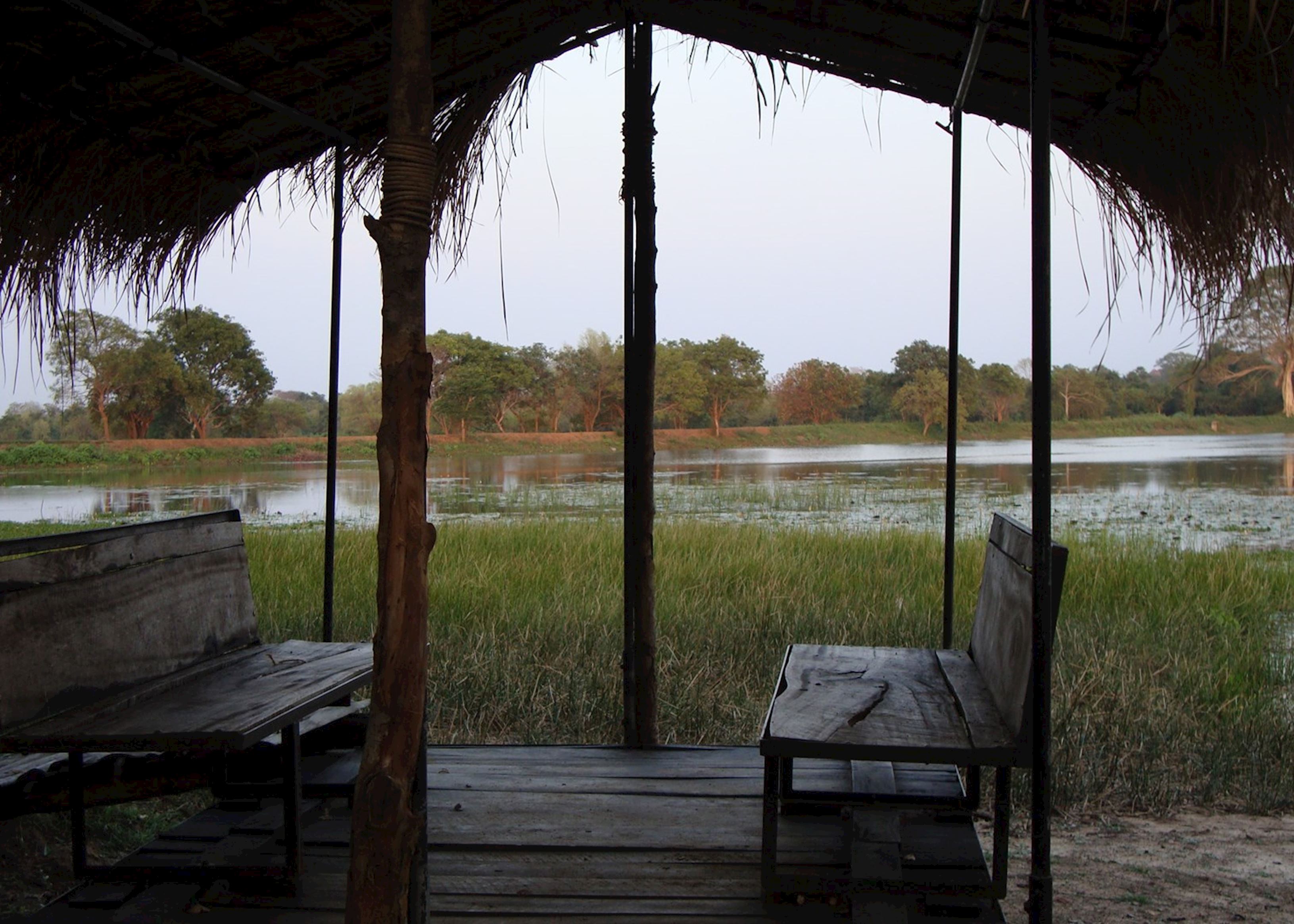 We suggest spending a night or two at The Mudhouse — a unique and very private resort in rural Sri Lanka which is all built from mud and other natural materials. There is no electricity and so dinner is served by candle light — all surrounded by lakes and woodland and incredibly private and peaceful. A stay at The Mudhouse can be combined with the classic sites of Sri Lanka from £2,600* per person for 14 days.
See all of our Sri Lanka itinerary ideas
A Dhow trip in Tanzania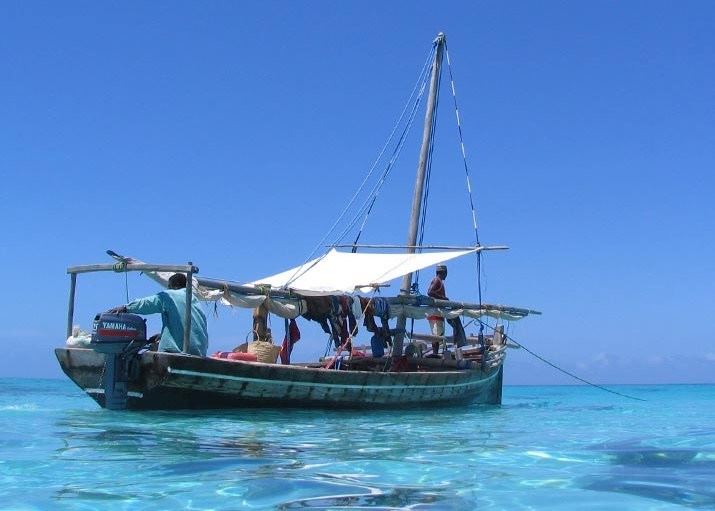 New for 2011, we suggest taking Sherazade, a traditional Zanzibari dhow. It will take you to the small islands and reefs in the south of Zanzibar, enjoying picnics on far-flung beaches, searching for dolphins and snorkelling before having a lobster dinner under the stars. This trip can be arranged as part of a 10 night honeymoon staying at Fumba Beach Lodge with prices starting at £2,880* per person.
See all of our Tanzania itinerary ideas
Heli-hiking in Canada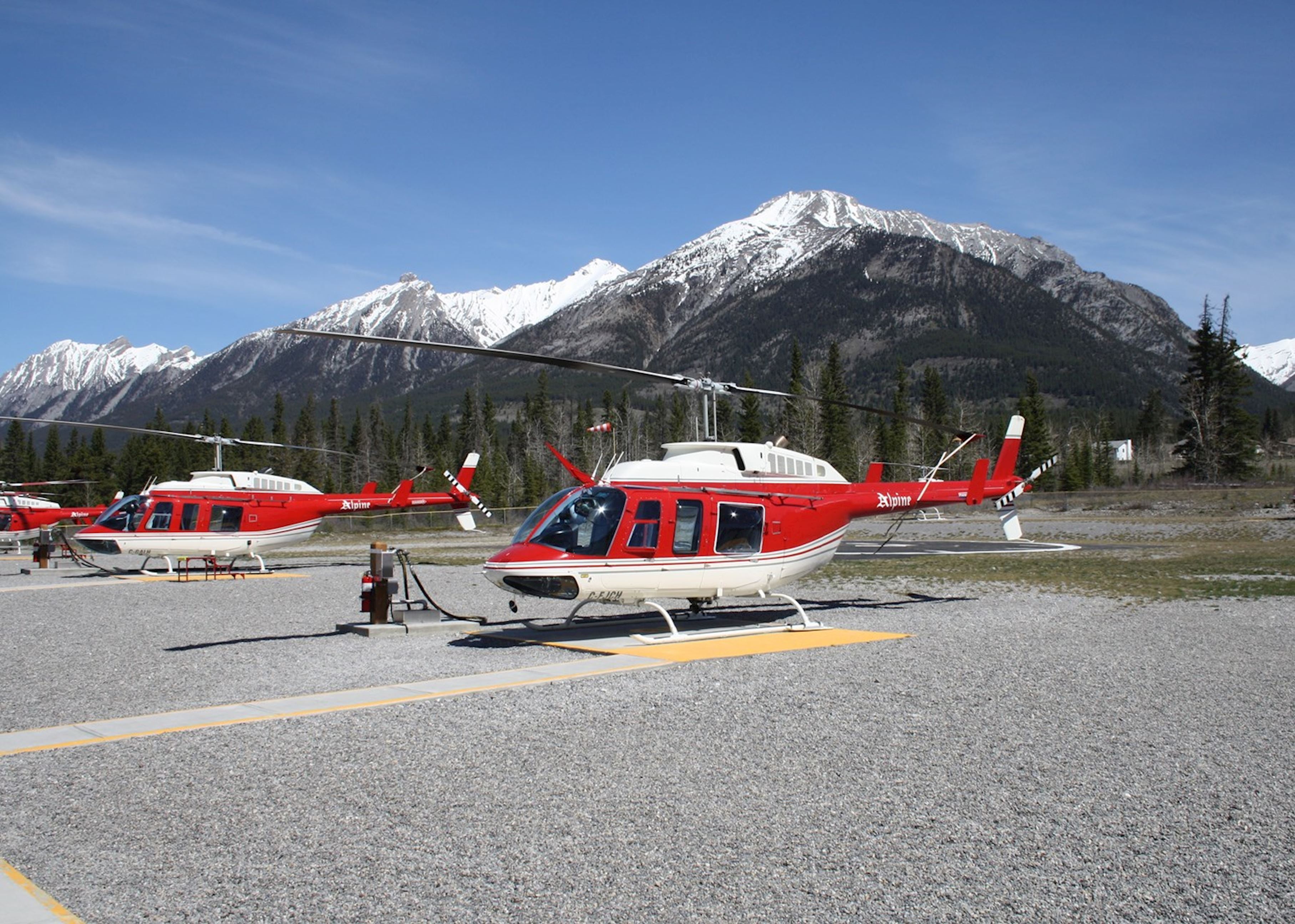 Spend an exhilarating couple of days being flown by helicopter to some of the most stunning alpine meadows in Canada where you can walk through meadows ablaze with wild flowers and with a backdrop of ancient blue glaciers and mountains high about the tree line. Accommodation is at a remote mountain lodge accessed by helicopter from Banff. This three night experience can be combined with time in Calgary and Banff and costs from £3,450* for eight days.
See all of our Canada itinerary ideas
Alfresco Breakfast at Angkor Wat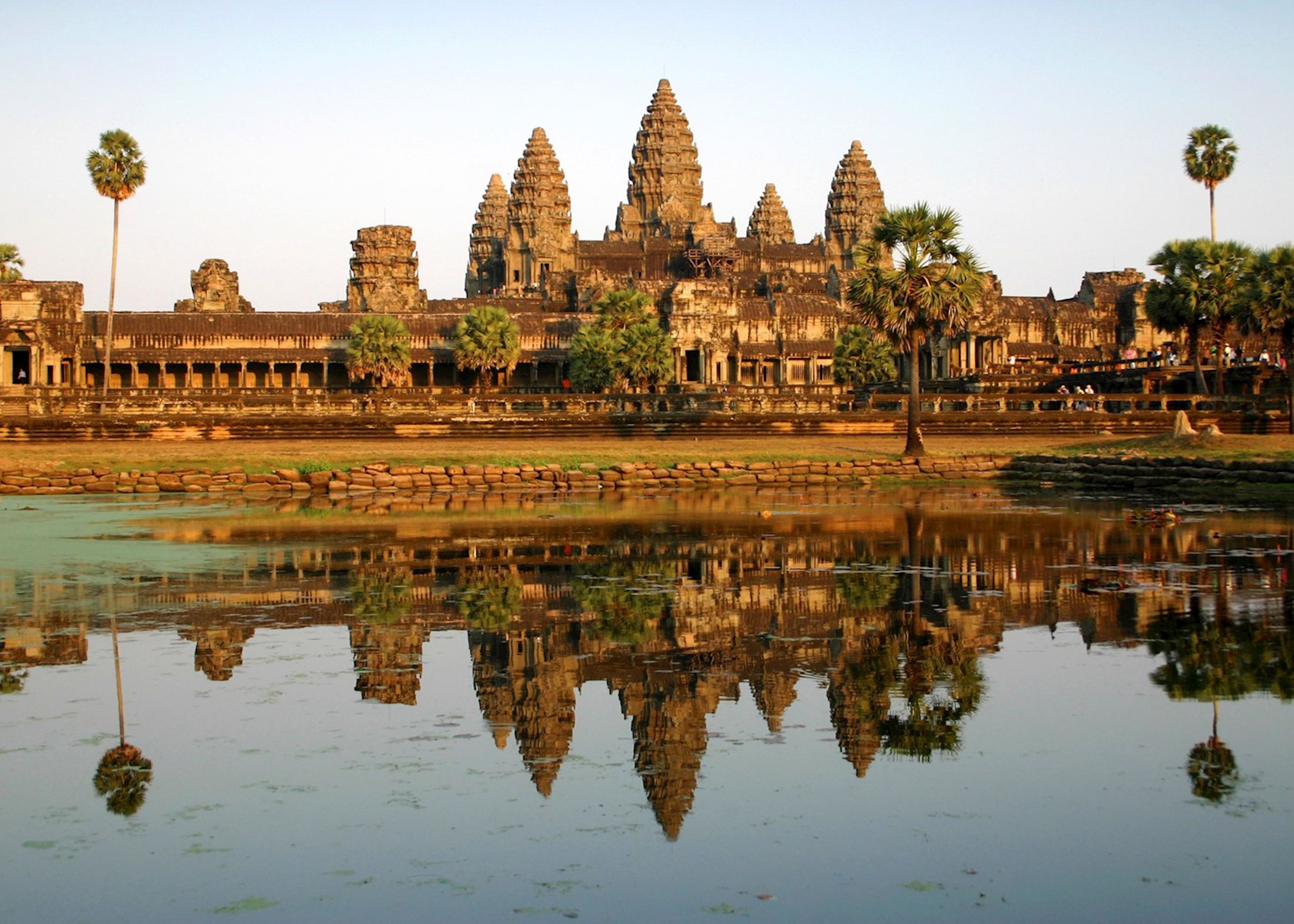 Our specialists can arrange a sunrise breakfast cooked by a private chef overlooking the moat at Angkor Wat — the most romantic and memorable way to start a day's visit to the temple complex. We suggest doing this as part of a 15 day Discover Indochina tour travelling through Laos, Vietnam and Cambodia from £2,635* per person.
See all of our Cambodia itinerary ideas
A Private Island Retreat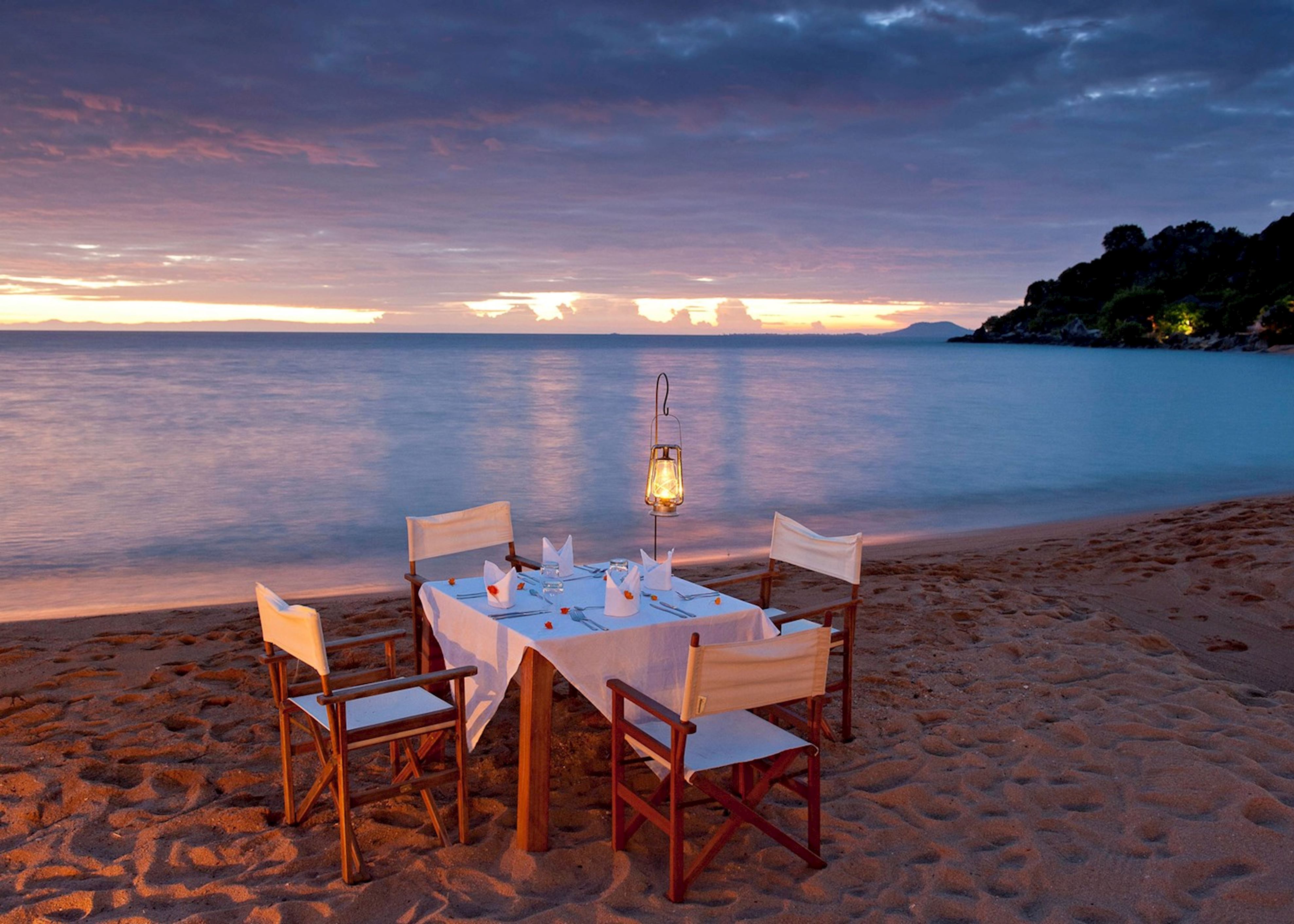 Kaya Mawa is set on a rocky promontory on the southern tip of Likoma Island in the northern part of Lake Malawi. You are unlikely to be disturbed as the honeymoon suite is on its own tiny private island accessed only by a large kayak. Surrounding the lodge are long sandy beaches and crystal turquoise waters, great for snorkelling. With colourful villages to explore and long sandy beaches it is an idyllic spot for a honeymoon. Eight days costs from £2,840* per person.
See all of our Malawi itinerary ideas
---
* Prices correct at time of writing.