With plenty of sunshine, fabulous wine and food, great safaris and spectacular landscapes, South Africa has long been a popular destination for Audley travellers. Whilst there are plenty of opulent safari lodges throughout the country, we have worked hard to seek out quality accommodation and trips for all budgets so you don't have to spend a fortune to enjoy your time in South Africa.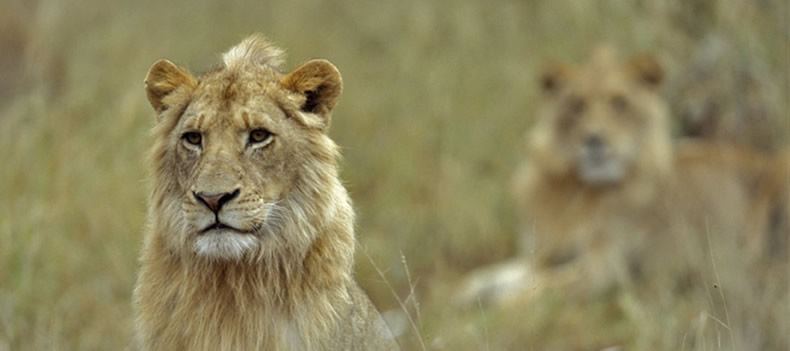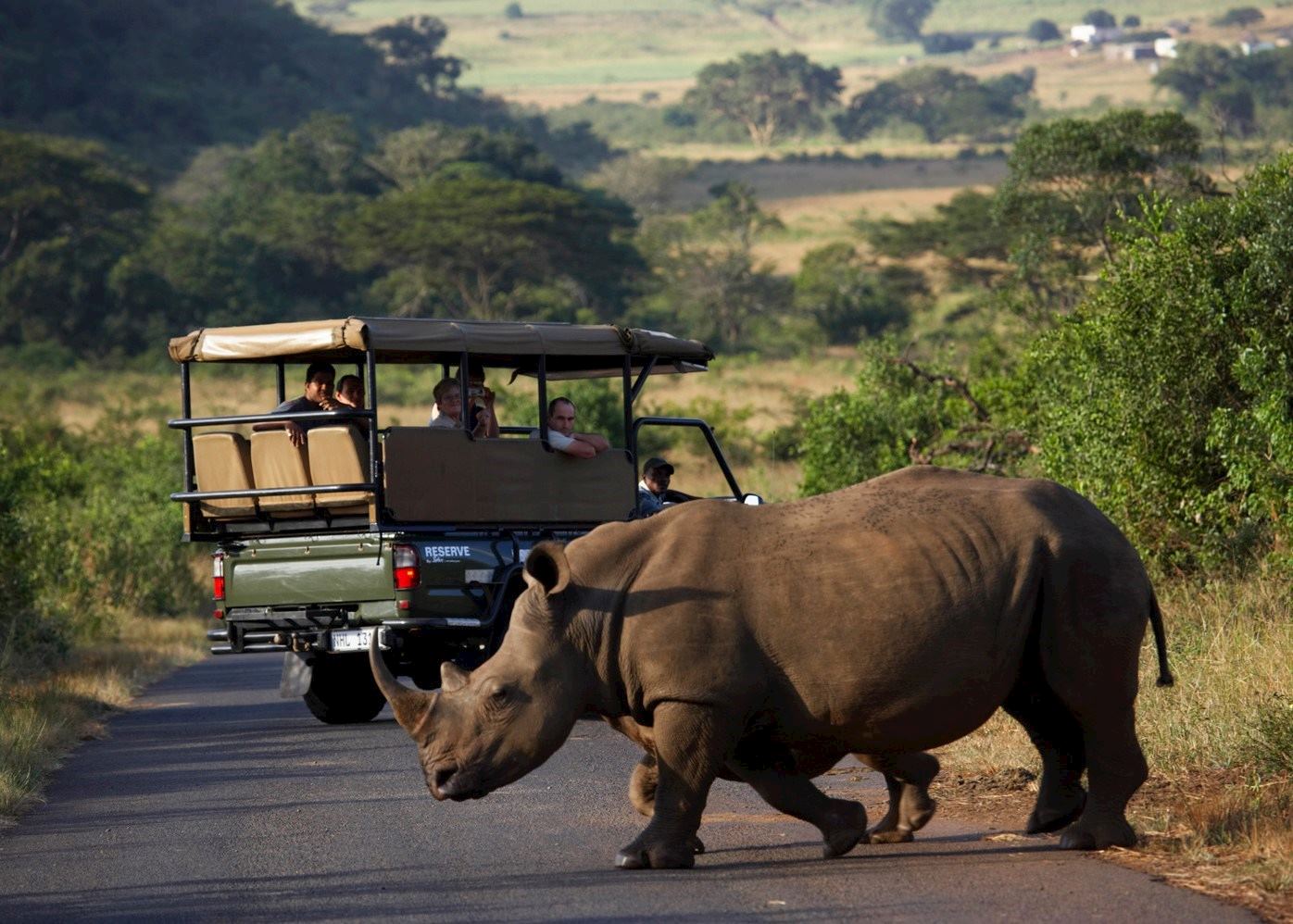 South Africa boasts a significant number of national parks and game reserves. These include Addo, famous for its large herds of elephants; Hluhluwe-Imfolozi which boasts large rhino populations and Madikwe where you can witness packs of wild dogs hunting.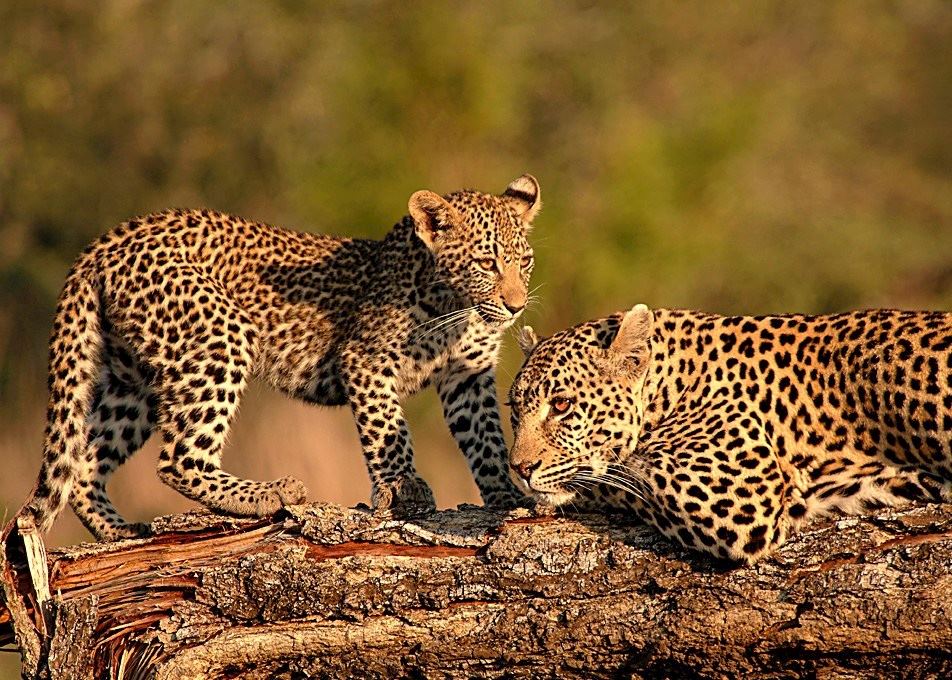 These aside, the Kruger remains the most famous and offers a superb game-viewing experience. The much sought-after Big Five (lion, elephant, buffalo, rhino and leopard) are found here, as well as abundant other wildlife such as kudu, zebra and giraffe.
Two members of our team recently spent a week exploring the Kruger, seeking out good value accommodation and researching self-drive options to open up the possibility of a safari to even more visitors to South Africa.
Face to face with lion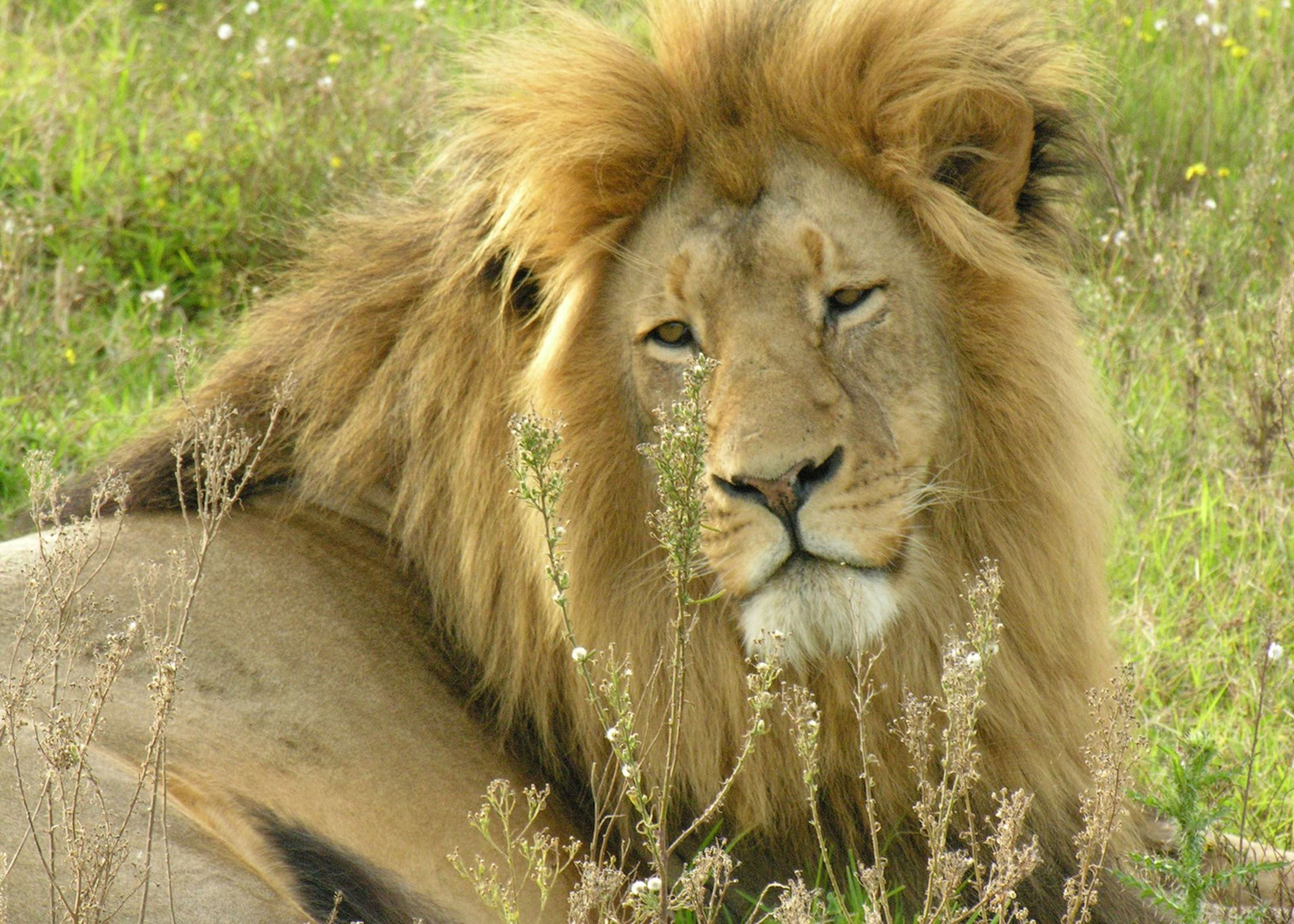 Our Southern Africa Regional Manager Duncan Middleton recounts his recent adventure self-driving in the Kruger.
"Although you may think self-driving in a national park among Africa's big game has its dangers, as long as you follow the park's guidelines you will enjoy one of the best experiences the country has to offer. Armed with the usual safari regalia of camera, binoculars, wildlife books and park map we set off in search of a pride of lion which we had heard had made a kill nearby the night before.
Driving along, keeping our eyes peeled, we suddenly spotted three lion warming themselves on the tarmac. We sat in silence watching the lion preen themselves like house cats in front of us. The exhilaration of the sighting was made even more rewarding because it was us who had found the lion, two guys from the Cotswolds, not a highly trained ranger who knew the park inside out.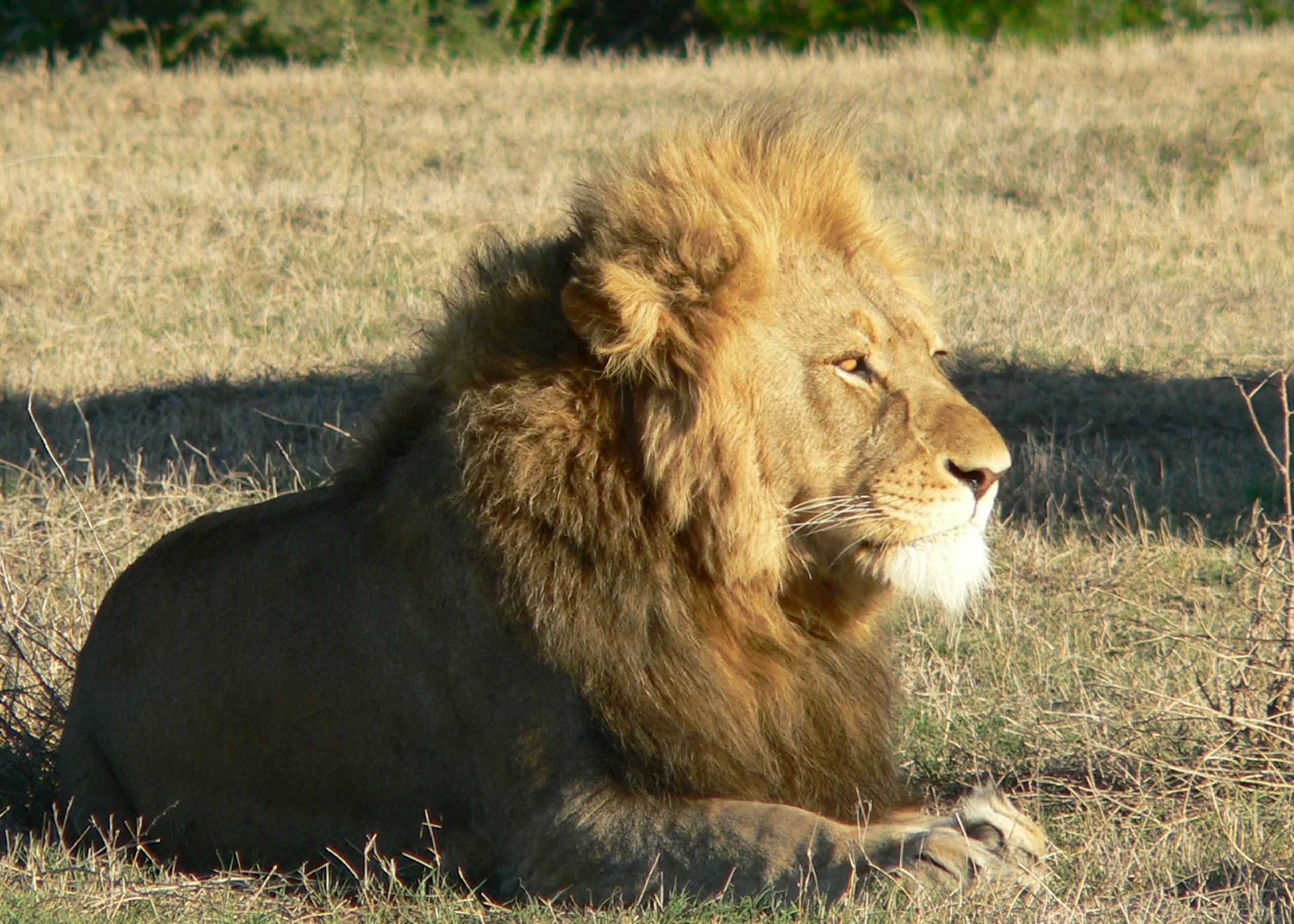 Suddenly the male lion got up and made its way toward us. We decided the sensible thing to do at this point was to put up the windows of our trusty saloon car. He stopped at our window and looked in before sauntering behind the car and back around to my window. Sitting at eye level with a male lion whose breath is condensing on the car window — the only thing separating you from its jaws — is one way to get your pulse rate going at 6.30am!
He leisurely strolled away and slumped by the roadside, I can only assume he was still full after a night of feasting. Pulse rate returned to normal, photos snapped, road free of lion, we set off for our next encounter as the Kruger's two newest rangers."
Three ways to experience the Kruger
There are many ways to enjoy a safari in Kruger National Park, depending on how independent you wish to be, how much you want to spend and what level of comfort and facilities you are looking for.
Restcamps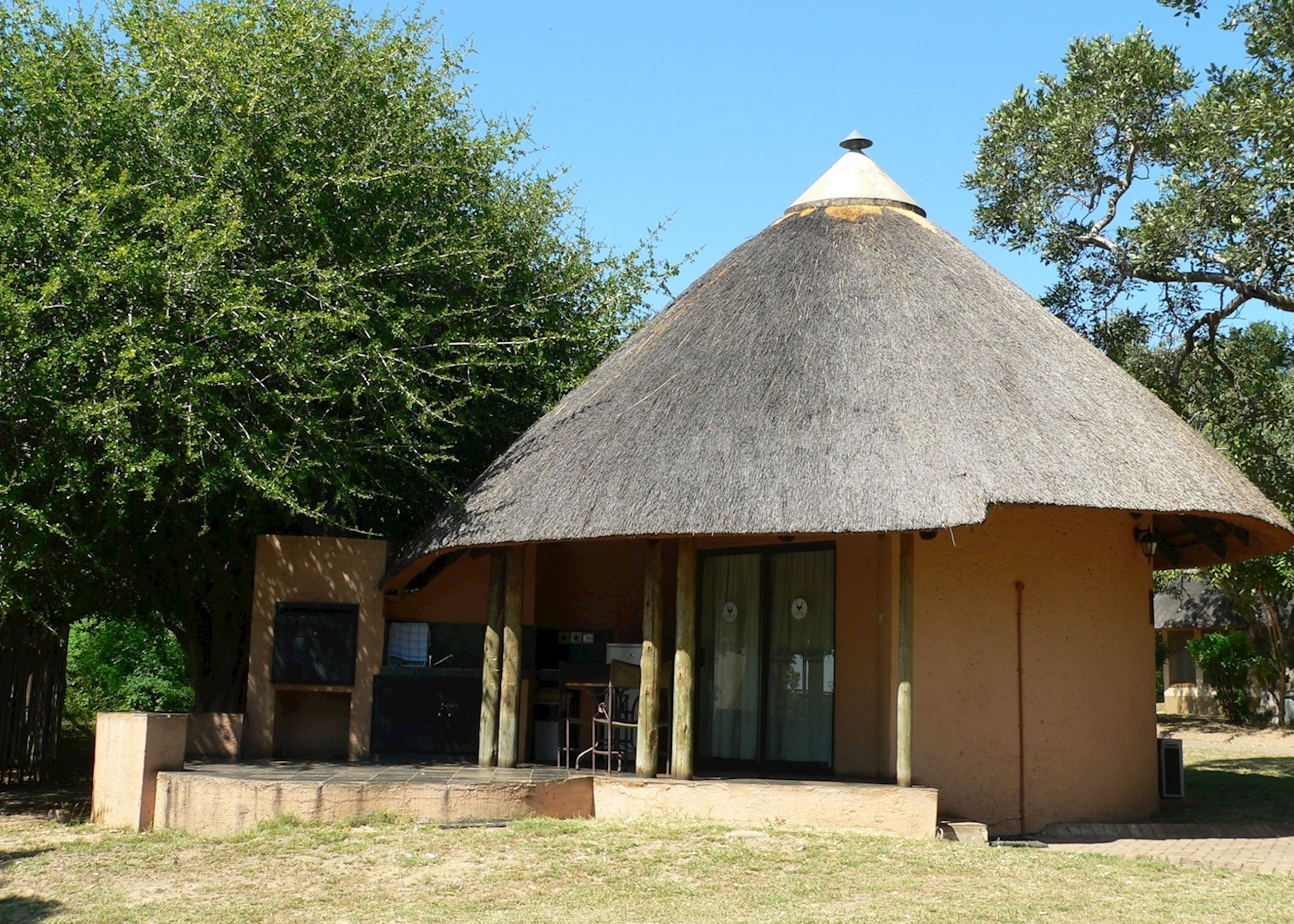 Dotted around Kruger National Park are a series of restcamps offering simple, affordable accommodation. You can be as independent as you wish, self-driving on your game drives and cooking your own barbecue (known locally as a "braai") for dinner. Or you can go out on guided game drives with rangers and eat your meals at the on-site restaurant. The restcamps vary in size, location and facilities and our specialists can advise you which to choose for your safari. This is a no-frills option where service levels are minimal but you can be assured of a clean, comfortable room to relax in at the end of your day.
Private camps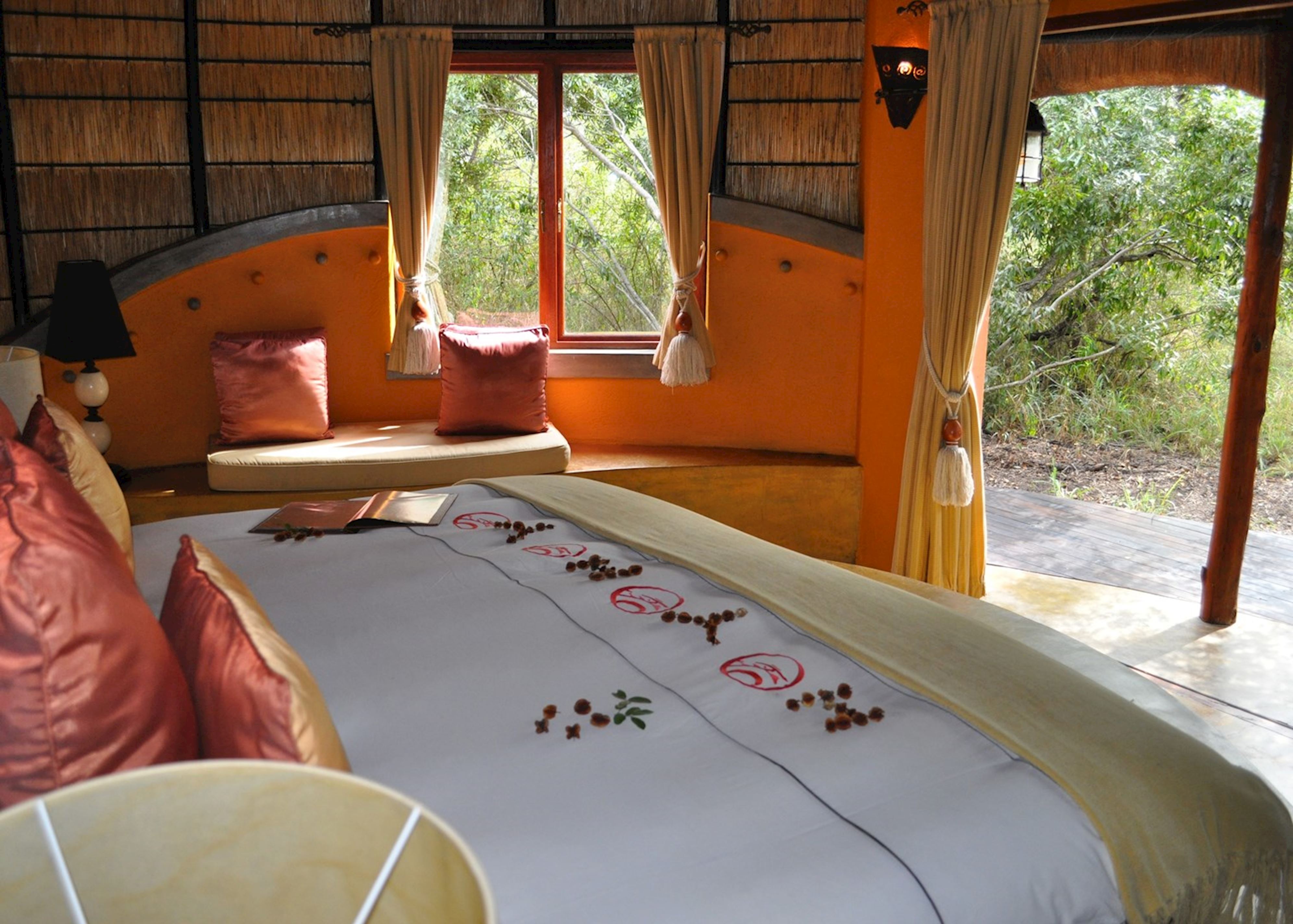 As well as the restcamps there are several privately-owned safari lodges in Kruger National Park. These have their own separate concessions where you can go on guided game drives or you can choose to explore the main national park. Two of our favourites include Nkambeni which is situated on a private concession and offers an experience a step above the restcamps, and Hoyo Hoyo which offers all the luxury of a private safari lodge but is situated within the Kruger. These private lodges offer good value for money, great game-viewing and many have swimming pools where you can cool off during the heat of the day.
Luxury safari lodges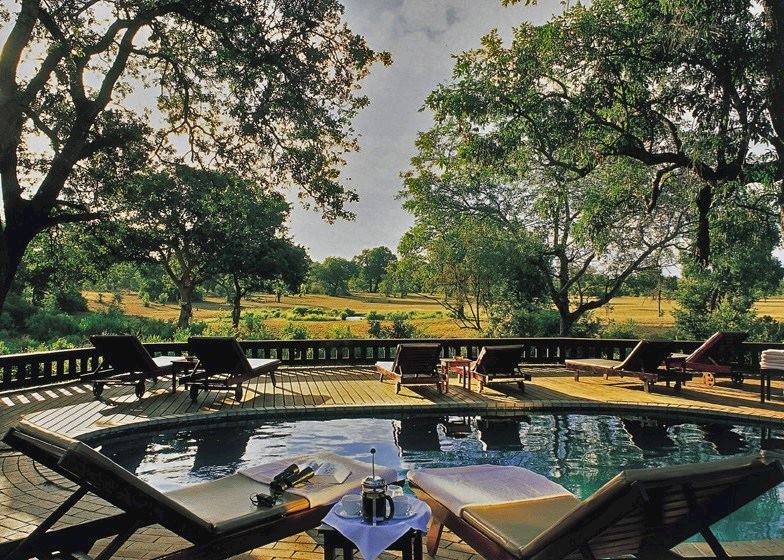 To the west of Kruger National Park are a number of private game reserves, such as the Sabi Sabi Wildtuin and Thornybush. This is the ideal option for those wishing to relax and leave the hard work to someone else. Knowledgeable rangers take you out on bush walks and game drives in open vehicles, with a tracker on the front of the vehicle to maximise the chances of finding wildlife. The lodges themselves are delightful, boasting superb views and are small enough in size to ensure an intimate atmosphere and excellent standards of service and food.
Find out more about tailor-made holidays in South Africa
A safari holiday in South Africa has so much to offer: from safari in places like the Kruger (one of the oldest, largest, and most diverse parks in Africa), to whale watching and visiting legendary battlefields like Rorke's Drift.