Two of our North Africa and Arabia specialists went in search of Oman's more secluded treasures on a recent trip.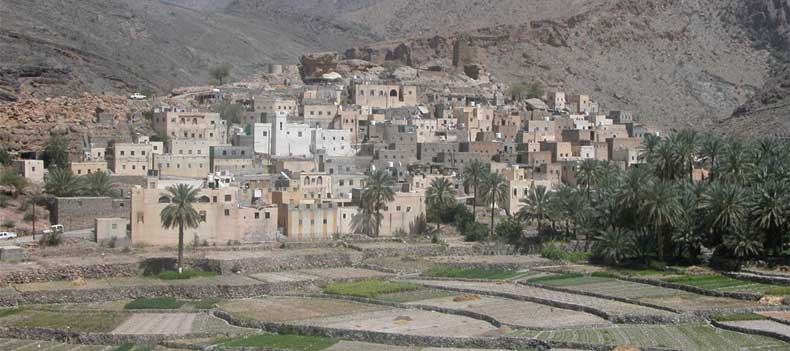 One of the best kept secrets in the Middle East, Oman has, until recently, been off the radar of all but the most adventurous travellers. Its heady mix of culture, history and spectacular scenery make it an ideal destination for those looking to escape the crowds.
Although many of Muscat's hotels match the luxury of neighbouring Dubai, more affordable city options are popping up and the rise of tours makes it a good value choice. Oman self-drive holidays offer great flexibility and the opportunity to explore at your own pace, increasing your chances of discovering interesting but little visited outposts off the beaten track.
Muscat and Oman's coast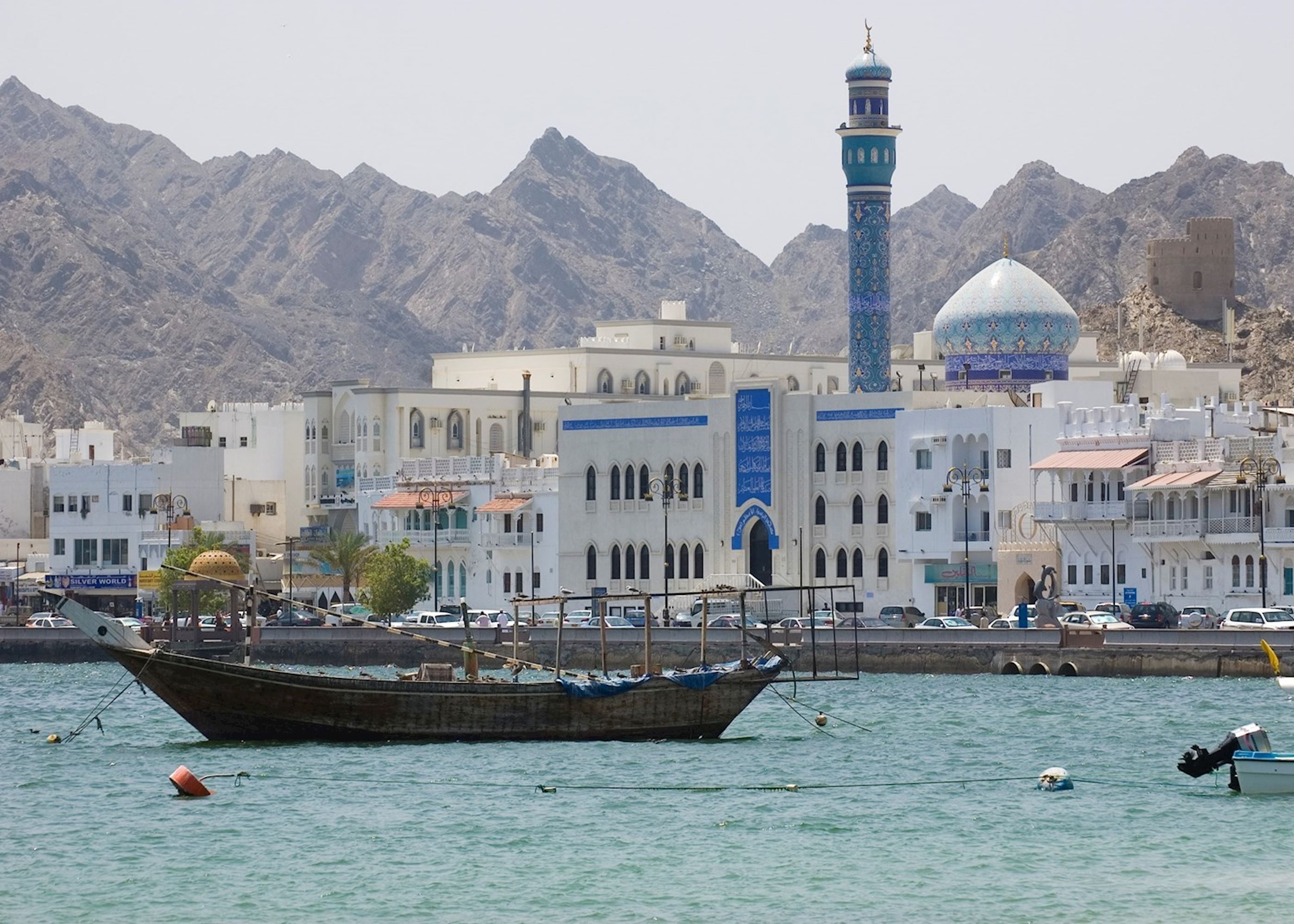 Muscat (1, refer to map below) is the starting point for most trips to Oman. A smart Arab capital, this is no identikit model of other Gulf cities with very few high-rise buildings. Rather, Muscat has a character all of its own, strung along the coast in an amalgamation of several old fishing villages and ports. While there is plenty of modern architecture, some vestiges of Muscat's varied history remain, especially in the city of Muttrah, where the Portuguese influence of yesteryear and the longstanding links with Asia are still evident.
Outside Muscat the main draw for visitors is the landscape, which ranges from rugged mountains and undulating desert sands to sultry beaches. Lively markets, historic forts, watchtowers, mosques and rustic villages litter the region and offer a fascinating insight into Omani culture and history.
One such place we visited on our trip was Al-Hamuda Mosque in the attractively-named town of Jaalan Bani Bu Ali (2). A small mosque that somehow fits 52 domes onto its roof, it is an unusual piece of Islamic architecture, perhaps unique in its structure. The mosque is thought to date from the 11th century AD and the domes feature hidden ventilation shafts, an early, environmentally-friendly form of air-conditioning. The mosque receives few visitors so it is likely you will only have goats for company here.
Returning to Muscat along the coastal road is another great journey for those who like to linger in quieter places. It is easy to while away some time exploring and taking photos in the small coastal villages en route. Al-Ayjah, near Sur, is one of Oman's most picturesque spots. It has old buildings set around a small but scenic bay, their carved wooden doors featuring traditional floral designs. When we visited it was deserted except for local fishermen checking their nets and preparing for another night out at sea.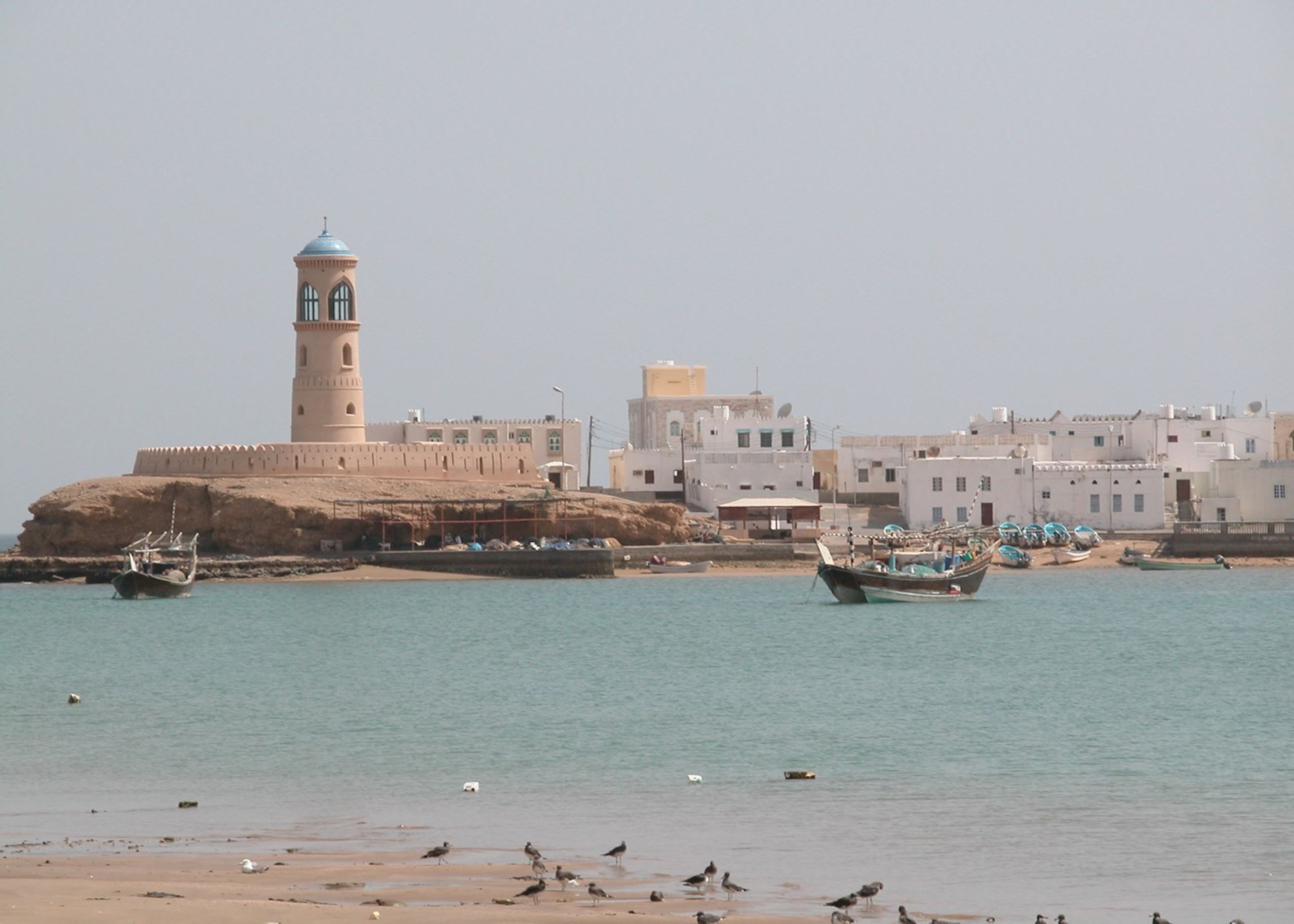 Further south, in the Dhofar region, I visited Salalah (3), Oman's former capital and an area that was traditionally the centre of the frankincense trade. I arrived just after the monsoon, known locally as the khareef, when the surrounding countryside and mountains are lush and green. Omanis speak lovingly of this season; the landscape is transformed and many families set up camp outside the town and spend their evenings in simple tents. A host of small restaurants cooking goat and camel meat beneath piles of stones follows the crowds and the atmosphere is jovial.
While here, my guide took me on an impromptu visit to the coast east of Salalah. Here the landscape is quite unlike any other place in Oman with red volcanic hills acting as a backdrop to the Indian Ocean. Alternately sandy and rocky, the beaches and bays are perfect for beachcombers, while the small creeks offer fantastic opportunities for birdwatching. The area really is a delight for anyone with an interest in wildlife — it was here that I saw my first gazelle in the wild, after many years of living and travelling in the Middle East.
---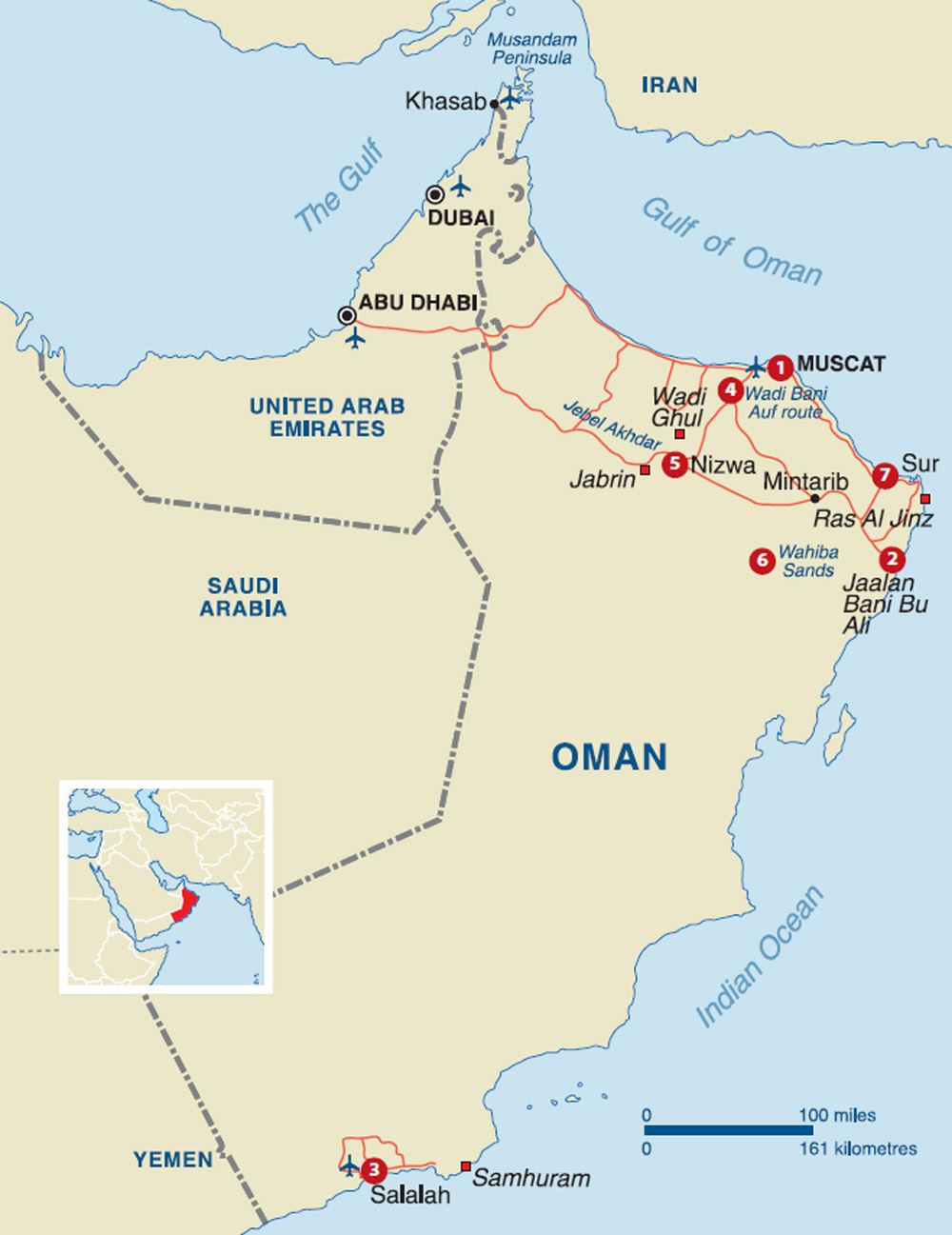 ---
Oman's interior
There are some truly spectacular drives in Oman, but my favourite was undoubtedly the famous Wadi Bani Auf (4) route over the Hajar Mountains into Nizwa (5). This is a mountain pass on a grand scale and the road winds over vertiginous peaks and troughs with very little space for the required 4x4. It's an exhilarating and challenging drive but possibly less difficult than it first appears.
Roughly halfway along we came to the tiny village of Bilad Sayt, one of Oman's most appealing but least accessible attractions. There is little in the way of formal attractions here but the views across the valley below, the picturesque agricultural terracing and the looming mountains above are superb. As we soaked it all up the lunchtime call to prayer drifted up from the village below, reminding us of the city mosques and relative bustle, which now seemed so far away.
Oman's interior is littered with forts and watchtowers, remnants of an era when the Portuguese invaded and Oman was a series of tribal enclaves rather than a single state. Close to the start of the Wadi Bani Auf route you will find the impressive Al Hazm, Nakhl and Rustaq forts while there are more interesting sights closer to Nizwa.
Bahla has an impressive façade and will soon open to visitors after a thorough restoration while Jabrin boasts ornate ceilings and Arabic inscriptions in the refreshingly cool rooms. Nizwa Fort itself is extremely impressive and acts as the centrepiece of the town with superb views out to the mosque and mountains. There is an excellent museum inside, detailing the history and geography of the area.
Also worth visiting is Nizwa's Friday livestock market, which is a great way to experience day-today life in Oman. Just outside town you will find the ancient, mysterious beehive tombs at Bat, the recently reopened geological wonders that are the Al Hoota Caves, and the 'Grand Canyon of Oman' Wadi Ghul.
Thanks to its variety of attractions, Nizwa is well worth a three night stay. While here we were thrilled to discover new tented accommodation that is currently one of very few boutique options in Oman. The View Campsite has just fifteen tents, perched high on a precipice, with seven boasting large decks overlooking the scenic valleys below.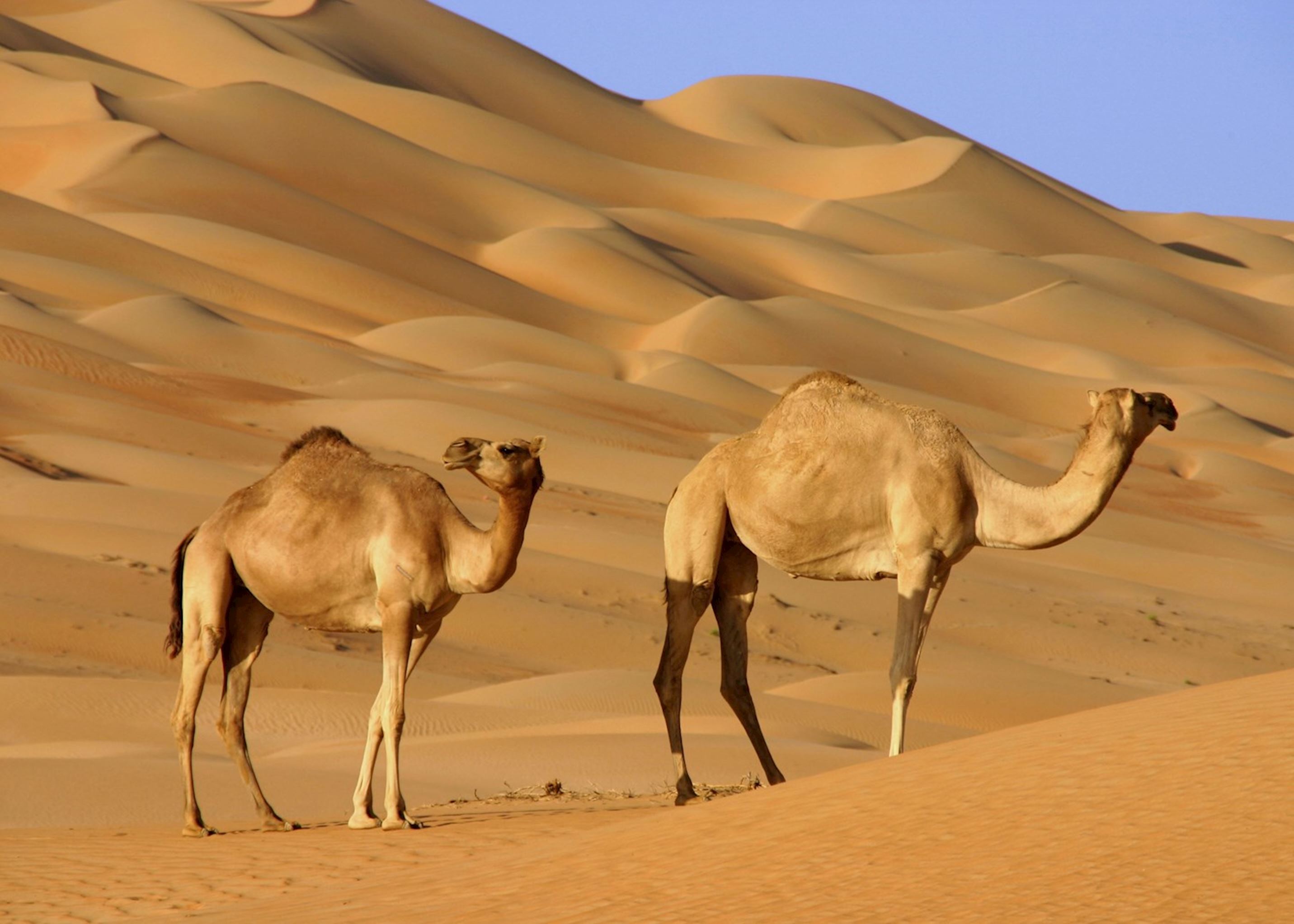 If you would prefer to really get away from it all, Wahiba Sands (6), not far from Nizwa, is a stunning stretch of desert and one of the few regions where nomadic Bedouin raise and train camels for racing. Accommodation here ranges from rustic huts with no air-conditioning, to private mobile camps erected at different spots in the desert, where guests can have the entire camp to themselves.
One final stop worth mentioning is the Ras Al Jinz Scientific Centre on the coast south of Sur (7), where visitors watch green turtles come to the beach each night to lay their eggs, a spectacle that has been repeated for countless centuries.
With your own transport and a little spirit of adventure it is easy to fit all this diversity into a ten night stay in Oman and still leave plenty of time to relax on the beaches of Muscat's opulent hotels. It all adds up to make Oman a self-drive gem.
---
Top experiences in Oman
Discovering remote villages in the Hajar Mountains.
Visiting Ras Al Jinz to see the nesting turtles.
Exploring quiet towns, mosques and forts.
Enjoying the sandy beaches of Oman's coast.
Appreciating the beauty and solitude of the Wahiba Sands.
---
Further reading