The teardrop island has it all: culture, wildlife, beautiful beaches, lush hillsides, amazing food, welcoming people. Here, three of our specialists share their Sri Lanka favourites.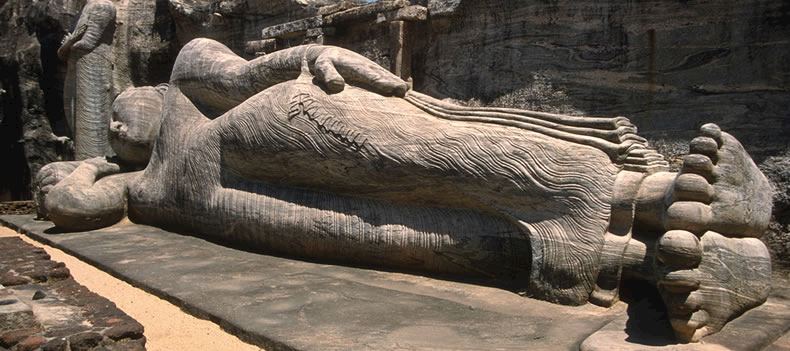 Laura's top 5 ways to immerse yourself in the culture
1. Enjoy traditional dance in Kandy
Kandyan is one style of dance included in the fantastic performances that take place in the city of Kandy. The dress and make-up varies for each dance and is certainly flamboyant.
There is vibrant music and energetic drumming before the spectacle ends with an impressive fire-walking act.
2. Temple of the Tooth
In the heart of Kandy you'll find the Sri Dalada Maligawa, home to the most sacred relic on the island, the tooth of Buddha.
Visit in the evening for a more atmospheric experience. Be sure to cover up and remove your shoes in this revered temple.
3. Take a train through the tea country
If you want a different view of the beautiful rolling hills, take the train from Kandy toward Nuwara Eliya, an old favourite retreat of the British in the 19th century.
It might not be the quickest route, but it's a great opportunity to relax and take in some of the country's most impressive landscapes.
4. Eat like a Sri Lankan
The varied cuisine is fantastic, from crabs caught near Jaffna in the north and prawns from the south coast, to traditional meat or vegetarian curries, flavoured with locally grown spices and herbs. Just ask for yoghurt if you need to tone down the spice!
5. Afternoon tea at Amangalla
For an afternoon treat, enjoy a classic, sumptuous high tea at this colonial gem of a hotel in Galle. Book in advance and arrive between 3pm and 6pm to enjoy homemade sandwiches and snacks as well as some of Sri Lanka's finest teas.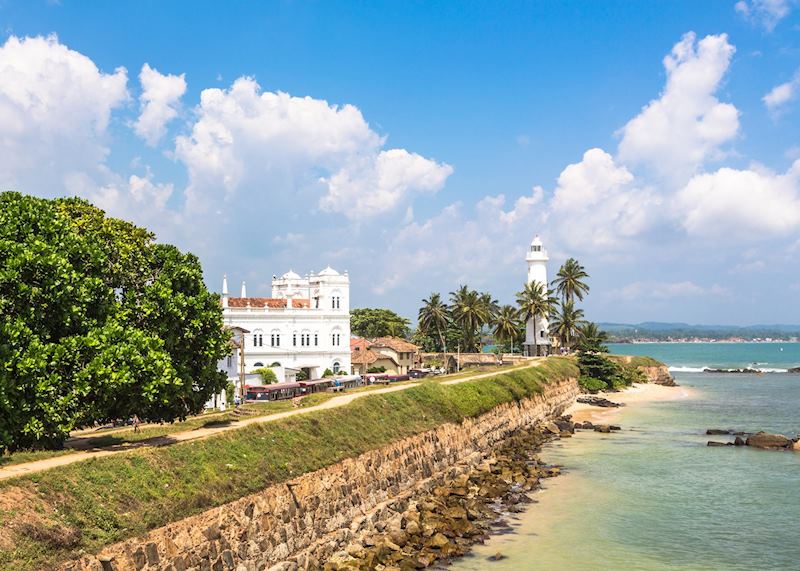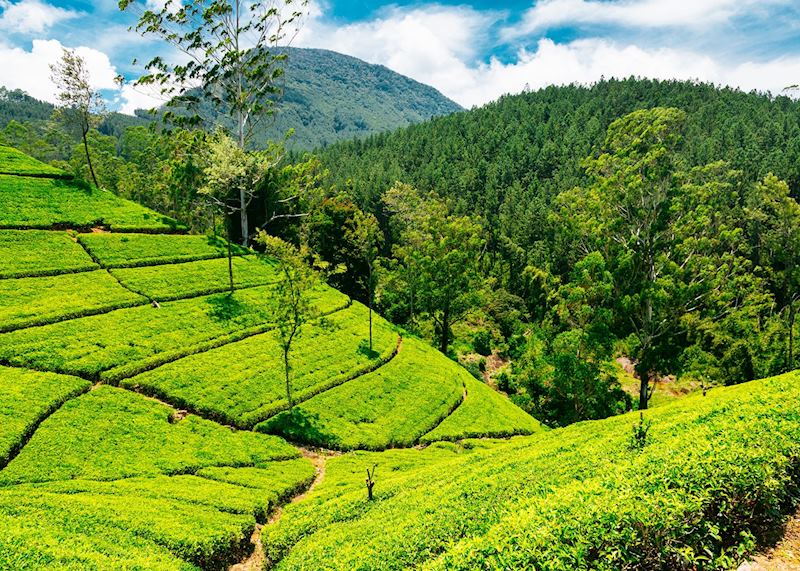 Alison's top 5 historical sites
1. Dambulla cave temples
There are over 80 caves in this area of the Cultural Triangle, but only five are well-preserved and accessible. These are filled with over 150 statues, images and impressive murals, dating from the first century BC. There is a 52 m reclining Buddha that is well worth seeing too.
2. Anuradhapura
The first Buddhist capital of Sri Lanka, this ancient city is UNESCO protected and one of the oldest continually inhabited cities in the world.
You can't visit without seeing the sacred Bodhi tree, where it's claimed Buddha gained enlightenment.
3. Old Galle
Visit Galle for its colonial history, culture, architecture and fortress, all protected by the tall city walls.
We'd recommend staying in town to explore, or retreat to a nearby beach resort and visit for the day if you're looking for a more relaxed trip.
4. Sigiriya (Lion Rock)
If you're feeling active and don't have a fear of heights, you should take the time to climb this rock and observe the detailed frescoes en route.
Enjoy the panoramic views before exploring the fifth century ruins that are perched at the top.
5. Polonnaruwa
Numerous ruins, carvings and sites located around this town were once part of the second Buddhist capital and are therefore almost a thousand years old.
It's incredibly well preserved and definitely worth a visit if you are interested in history, ancient architecture or are visiting nearby Sigiriya.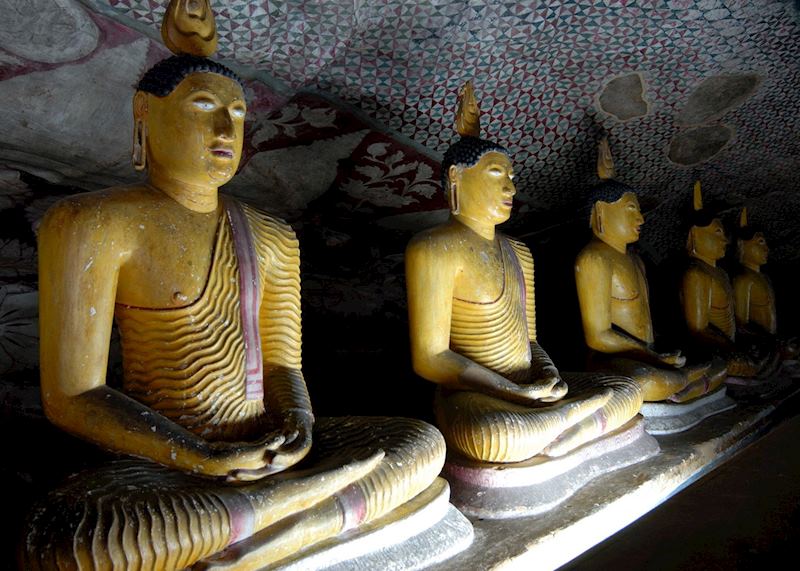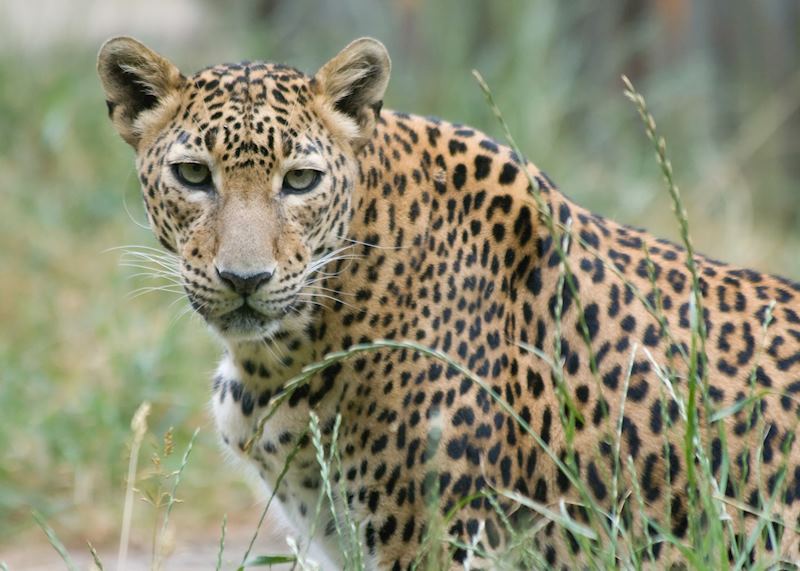 Sarah's top 5 wildlife experiences
1. Sinharaja Forest Reserve
Ditch the jeeps at Sinharaja and explore on foot — a great way to silently search the forest for its unusual birds, reptiles, insects and small mammals. Arrive early before midday showers and high temperatures set in.
2. Born Free Foundation
Get up close and personal with elephants at the Born Free Foundation, on the edge of Uda Walawe National Park. The foundation runs a successful feeding and reintegration programme, and the park is home to some brilliant conservation stories, which is heart-warming to see.
Located in the south of the island, this is a quieter alternative to nearby Yala National Park.
3. Whale watching
If you plan to travel between December and April, you have a good chance of seeing blue and sperm whales as well as dolphin pods on the southern coast.
Seas are calmer and waters warmer, making it an ideal place to do a trip. To increase your chances of spotting them, an early start is required.
4. Minneriya National Park
This quiet national park is a haven for elephants, monkeys and birds as well as endangered leopard and sloth bear.
The third century reservoir is an ideal sighting spot. Combine a visit here with Polonnaruwa and Sigiriya.
5. Yala National Park
One of the largest national parks in Sri Lanka, Yala is very popular due to its variety, beautiful landscapes and leopard population (one of the highest densities in the world). It can get busy but rarely disappoints.
Visit at dawn or dusk for the best chances to spot the elusive big cat.
Further reading