I first went to New Zealand in 2018 to visit family after a long-haul trip to Thailand and Australia. I lived and worked there for six months; Auckland was my base but I spent time going out of the city to explore the Northland Region.
From Auckland, I spent two and a half weeks travelling south all the way down to Invercargill in the South Island, visiting more of the lesser known spots as well as some of the highlights NZ has to offer. During my South Island tour I was lucky enough to see dolphins, seals, little blue penguins and even the rare Hoihoi, otherwise known as the yellow-eyed penguin. As someone who is a sucker for wildlife and scenery, I quickly fell in love with New Zealand and couldn't wait to go back.
More recently, I visited again with Audley, experiencing the country in a completely different way. Giving me first-hand knowledge to help me with planning an unforgettable trip.
Speak to Chloe

Start planning your trip to New Zealand with Chloe
Q&A with Chloe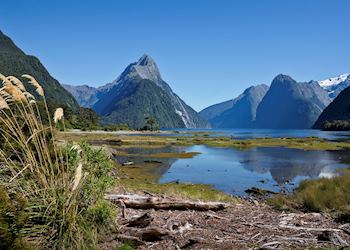 What's your most vivid travel moment?
My drive from Te Anau to Milford Sound was a trip we decided to do last minute, so I had no expectations at all. I got lucky with the weather that day after two white outs. The lakes were icy blue, there were waterfalls all over and the Southern Alps were freshly topped with snow. Even with all the stunning scenery my favourite part of that drive was meeting the friendly but cheeky kea's — even getting to feed one from my hand. To get an amazing photo on that drive, either stop at Mirror Lakes or Pop's View.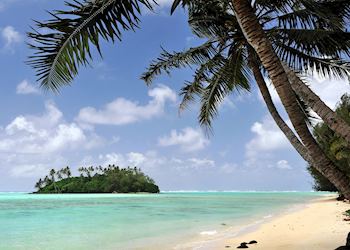 Where would you like to travel to next?
I love wildlife and exploring the underwater world, so for me my next dream trip would be to one of the Cook Islands, specifically Rarotonga. I would visit during July and October to get a chance of spotting a humpback whales, and to snorkel off the beach.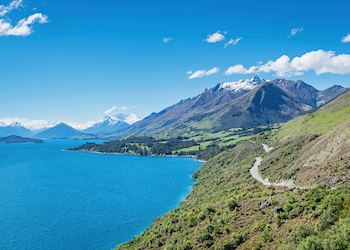 Top tip travel advice?
New Zealand has some of the best drives in the world so my top tip is to ignore Google Maps and always allow for more time on your road trip. There will be so many photo opportunities and scenic stop-off points along the way, you will need the added time to take it all in.