A love for travel was simply not an option in my family. I was lucky enough to travel the world whilst growing up between six different countries, across four continents. This installed a sense of being a global citizen which made the cultural exchange from travelling invaluable to myself.
My first experience with Australia was moving there with my family to avoid the SARS pandemic in Hong Kong, where we were living at the time. Some 20 years, 6 more moves and another pandemic later, I was finally privileged enough to experience the land down under once again.
Having grown up with my parent's stories of the laidback culture and unparalleled wildlife, I grew up with fascination of Australia. Having seen the countries offerings of remote beaches, unique animals, vibrant oceans, ancient rainforest and bustling metropolises, I finally understood the alure of Australia.
Speak to Daniel

Start planning your trip to Australia with Daniel
Q&A with Daniel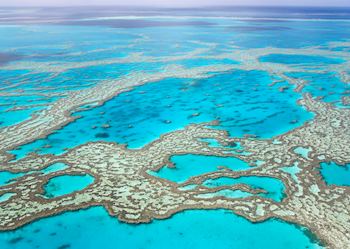 What's your most vivid travel moment?
The day I spent snorkeling on the Great Barrier Reef was unforgettable. The vibrant colors and densely populated reefs made me feel as though I was staring into another dimension. Having seen sea life, ranging from sting rays to giant clams, the impressive biodiversity of the world heritage site was awe-inspiring. Being with three marine biologists onboard allowed me to ask all the questions I had whilst learning what species of fish were indications of a healthy reef. During the day we spotted many angel fish, which we learned was a great indicator that the ecosystem was thriving.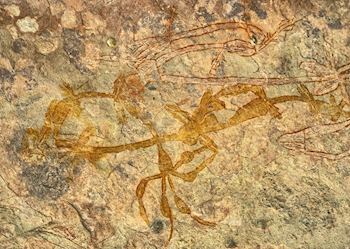 Which book film or artwork captures Australia the most
The aboriginal artwork at Echoes Point encapsulates Australia perfectly. The indigenous art located in front of one of the most pictured lookouts in the Blue Mountains shows a contrast of the different landscapes, cultures and people that make up Australia, whilst also celebrating the indigenous groups who first inhabited the region. Seeing the vast valley along with this artwork sends a powerful message about the traditional custodians of the beautiful Australian landscapes and the striking size of the seemingly endless wilderness.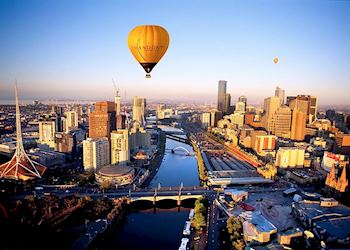 Your best piece of travel advice
When in Melbourne be sure to check the small alleys for bars and restaurants. You'll find some of the coolest spots have inconspicuous entrances and limited signage. Some good ways to find these hidden gems are by following some of the long, snaking lines to see where they lead to, or you can simply ask locals/ guides that you meet for their favorite hidden space in the city.