My interest in travel began at quite an early age when I would accompany my dad, a long-haul trucker, throughout the eastern US and Canada. It may not sound very glamorous, but for a 9-year-old, it was extremely cool to visit Montreal several times a month, even if it was generally in the middle of the night. At 16, I lived as an exchange student in Germany for a year and later studied literature at the University of Salzburg. I first traveled to Australasia in 1989 while working as a tour director, taking small groups throughout Australia, New Zealand, and Fiji.
Over the next 28 years I was fortunate enough to return down under often and discovered more of what these remarkable countries have to offer. I love the natural beauty of the Great Barrier Reef, the absolute remoteness and intense colors of Central Australia, the many vineyards in the south, the cosmopolitan cheekiness of Sydney, the glaciers and lakes of New Zealand's Southern Alps and the Māori culture in the North. This area of the world offers so much, to suit every interest. I would love to chat with you and design a custom dream holiday especially for you.
Speak to Jeff

Start planning your trip to Australia & New Zealand with Jeff
Q&A with Jeff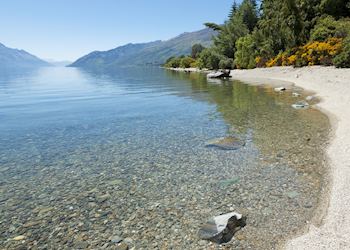 What's your most vivid travel moment?
I've always enjoyed thrill-seeking types of moments, like skydiving and bungy-jumping, but my most memorable experience was far more sedate: a pleasant day trout fishing with a friend on Lake Wakatipu in Queenstown, New Zealand. I caught two nice rainbows — Neville caught one — and the chef at our hotel was kind enough to prepare them for us that evening for dinner.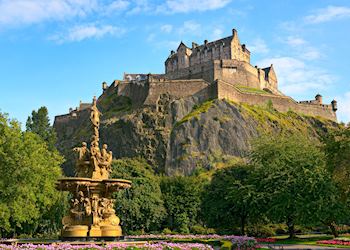 Where would you love to travel next?
I would love to visit Stewart Island, the tiny one at the bottom of New Zealand, which is a predator-free sanctuary to protect many of its endangered native — mostly flightless — birds. I would also like to visit more of the Fijian Islands. There are over a hundred to choose from and I have only visited three. And then I want to see Malta, Scotland, South Africa, Antarctica, Slovenia, Argentina, Japan, Costa Rica, and Cleveland…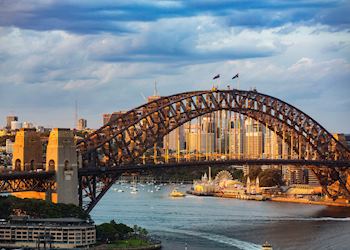 Which book, film or artwork captures Australia and New Zealand the most?
Read the wonderful travel book by Bill Bryson called 'Down Under.' Two wonderful films to learn about the spirit of New Zealand are 'The Whale Rider,' and 'The World's Fastest Indian.'