Mary, New Zealand & Canada Specialist
Originally from Boston, I went to school in Baltimore, Maryland before graduating from university and moving to New Zealand on a working holiday visa. Living and exploring with friends, we quickly immersed ourselves in Wellington, the quirky food capital, working in cafes and hostels with backpackers from the around the globe. Then, we set off around the North and South Islands, working on farms and camping in vans along the way.
This experience brought me to Audley, where I have been able to extend my expertise to Canada. Having done research trips throughout Québec, Ontario, Alberta, British Columbia and Yukon, I can see the similarities between the two countries with their dramatic landscapes, huge tracts of wilderness and rich indigenous culture. I'm lucky enough to share my passion for Canada and New Zealand with others every day and help them experience the incredible things these countries have to offer.
Speak to Mary

Start planning your trip to New Zealand with Mary by calling 1-855-491-0642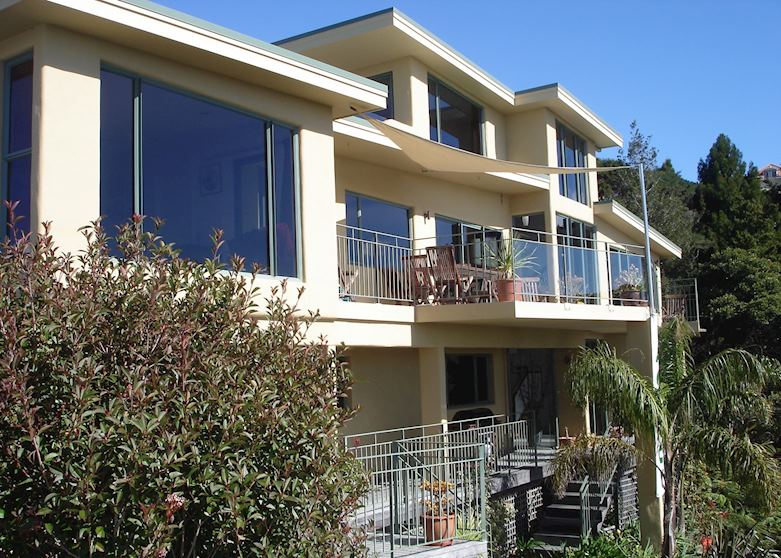 New Zealand
Gateway to the Bay of Islands, Paihia is a great base for exploring the region and visiting the historic Treaty House of Waitangi, the Russell Peninsula and the dramatic local coastline. In the heart of the town is Allegra House, a modern bed and breakfast with spacious suites offering panoramic views. The guesthouse sits on top of the hill and is designed to make the most of its location and surroundings. Each room has enormous floor-to-ceiling windows and a private deck to enjoy the views so you can relax in comfort after a day taking advantage of everything the area has to offer.
I'll never forget when…
Rather than one specific memory, my enduring image of New Zealand remains the atmosphere at the Wellington Sunday market. The city always seemed sunnier as the week came to a close and the Sunday market filled with friends and families buying local fruit and veg along the waterfront, casually making their way from the beach into town. The streets just seemed to come alive with happy people filling the outdoor cafes and vintage thrift shops, admiring the local art and embracing the city's vibrant coffee culture. This affable, laid-back weekend scene is ingrained in my memory and always set against the backdrop of Wellington's jaw-dropping natural surroundings.