A year ago, the Sacred Valley of the Incas experienced devastating amounts of rain that damaged villages and cut off the ancient citadel from the outside world. Machu Picchu was closed for two months and visitor numbers to Peru plummeted. However, many used this downtime to take stock and make much needed improvements. Here our specialists take a look at the new developments.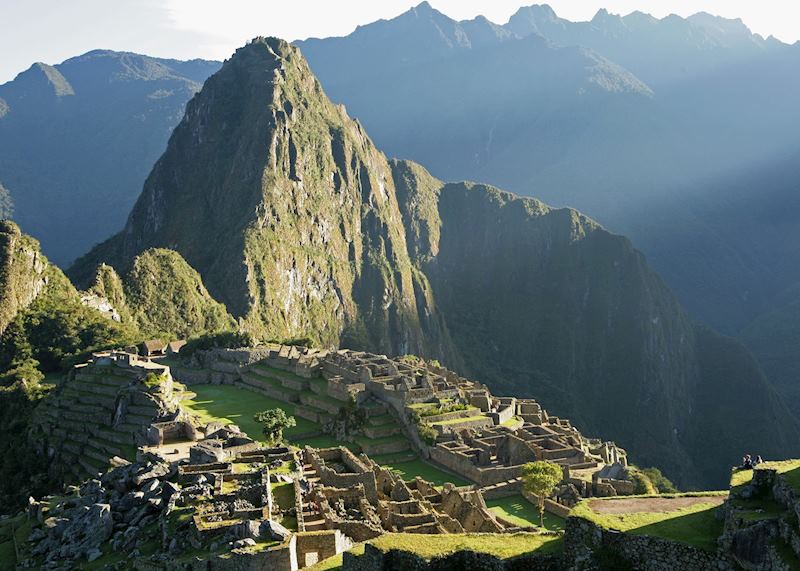 Last year's devastating floods in Peru gave the country a little time to take stock and make some much needed improvements to a number of key areas.
Here, out specialists discuss some of the new developments and what they mean for our clients.
New train service to Machu Picchu

With the rail route to Machu Picchu closed for two months during 2010 PeruRail took the opportunity to update their rolling stock. Before, options were limited to the pricey Vistadome and luxury Hiram Bingham services or the rather unglamorous backpacker train. PeruRail have now introduced a mid-priced Expedition Service which offers extremely comfortable carriages with panoramic windows affording great views of the surrounding countryside.

Paula Kirby, Peru specialist

Travel on the Andean Explorer

Tickets for Machu Picchu

The Peruvian government has introduced new policies that will make it very difficult to purchase entrance tickets to Machu Picchu on the day. The move allows much greater control over visitor numbers, which is very welcome, but it does mean we wholeheartedly recommend getting tickets organized well before traveling (which we happily do on your behalf).

Beth Collins, Peru specialist

Visit Machu Picchu
New guesthouses and hotels

In the past few years there's been a glut of new luxury hotels opening across Peru but this year a new wave of inviting and characterful locally-owned properties have arrived on the scene. I particularly like the charming 26-room Mamasara guesthouse in Cuzco just a short stroll from the main square. Alternatively, you could try the great value and pretty Arqueologo, which is set around a courtyard and home to the colorful Divina Comedia restaurant complete with live opera singers. If in Arequipa, seek out the quaint Posada del Monasterio, which was acquired by a small Peruvian hotel chain and now provides comfortable rooms in a great location, opposite the impressive Santa Catalina convent.

Lizzie Williams, Peru specialist

Peru accommodation

The perfect Amazon lodge

The Southern Peruvian Amazon has some excellent lodge options but many require a long motor canoe journey. If you'd rather not travel too far by boat then Hacienda Concepcion, owned by the excellent Inkaterra chain may interest you. Opening in April 2011, the lodge is located just 30 minutes from the frontier town of Puerto Maldonado but close enough to experience some of the region's best wildlife viewing opportunities around the Sandoval Lake.

Richard Kerr, Peru specialist

Stay at Hacienda Concepcion

Opening of Orient Express hotel

The Palacio Nazarenas in Cuzco, which will open in early 2012, will be Orient Express's sixth offering in Peru. Located next door to the renowned Monasterio hotel, the property will have 55 suites and feature a large swimming pool (the only one in the city), a Brasserie-style restaurant and a spa with four treatment rooms showcasing a glassed in Inca wall that was discovered during construction.

Sarah Powell, Peru specialist

Stay at Palacio Nazarenas
Luxury Amazon Cruises

Taking comfort to a new level for Amazon cruises, the M/V Aria will set sail from Iquitos this April. This luxury vessel, along with the Delfin I which was relaunched late last year, offers trips to the pristine Pacaya Samiria Reserve. The 16 passenger all-suite Aria and four-berth Delfin I offer world-class hospitality with spacious deluxe suites, gourmet cuisine, indoor and outdoor relaxation areas and top guides. The vessels offer guests a variety of three, four and seven night voyages into the reserve.

Nick Giles, Peru specialist

Amazon cruise itinerary ideas

New Flights to Peru

Up until now travelers wishing to fly Premium Economy to Peru (12 hours from mainland Europe) had to route via the United States. In June Air France will start a five times weekly service from Paris to Lima with a Premium Economy cabin giving travelers the choice of extra comfort without the expense of business class. Many visitors to Machu Picchu are also interested in seeing the mighty Iguaçu Falls in Brazil and thanks to a new LAN Airlines route this is now much easier. Their new direct flight between Lima and Foz de Iguaçu is cheap, at a convenient time and most importantly, prevents a lot of back-tracking when combining the two destinations.

Anna Richards, Peru specialist

View details of our airline partners
Discovering Machu Picchu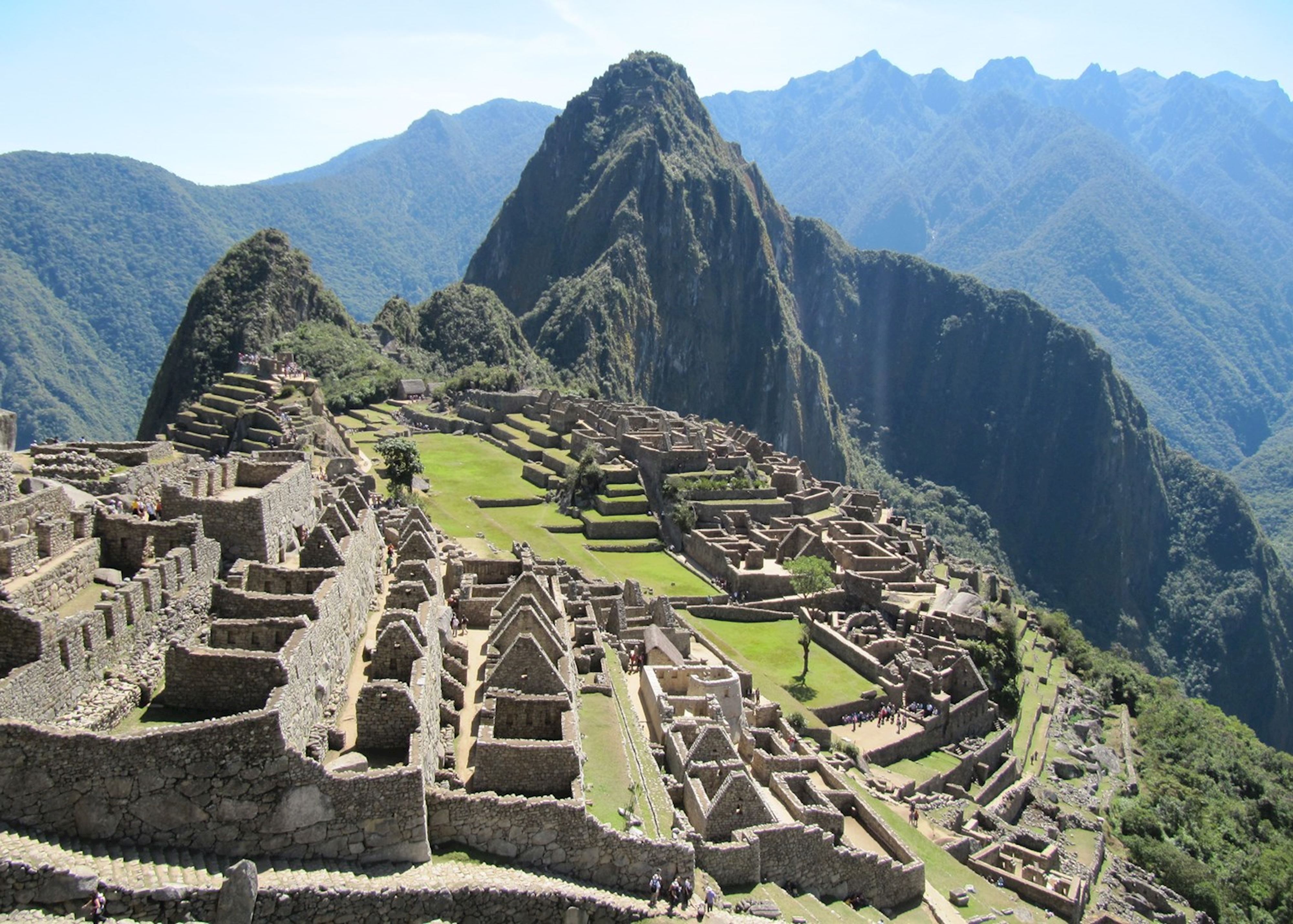 On 24th July 1911 Yale University Professor Hiram Bingham, searching for the lost Inca capital of Vilcabamba, paid a Peruvian guide to lead him to a nearby ruin. After a long and steep climb, the guide led him straight into the 'lost' city of Machu Picchu. The site was overgrown with thick vegetation, and Bingham's team had to be content with roughly mapping the citadel. Bingham returned in 1912 and 1915 to carry out the difficult task of clearing the thick forest, when he also discovered some of the ruins on the so-called Inca Trail.
Machu Picchu is believed to have been built around 1450, at the height of the Inca Empire and was abandoned just over 100 years later, possibly as a result of the Spanish Conquest. Recently, Yale University ended a long-running dispute and signed an agreement to return to Peru some 5,000 Inca artifacts taken from Machu Picchu by Hiram Bingham in 1912. The relics, including stone tools, ceramics and human and animal bones, will be housed in a new center in Cuzco.
Tailor-made vacations to Peru
Visit Peru and hike the Inca Trail to the magnificent hidden ruins of Machu Picchu. Explore the Sacred Valley of the Incas, see the beautiful city of Lima, or ride the Andean Explorer train to Cuzco, and then explore this vibrant capital city.