Peru brings to mind images of the staggered walls of Machu Picchu, nestled against a backdrop of snow-capped mountains, blue lakes, and green, terraced fields that spill down into the Amazon rainforest. The country is home to a wealth of rewarding opportunities, from scaling the Andean peaks or cruising the amazon, to observing the customs of its indigenous people. Whether you're planning a journey of a lifetime to Machu Picchu or incorporating Peru into a larger trip, our travel guides can provide you with the inspiration you need to start planning your tailor-made holiday.
Speak to someone who's been there

Start planning your tailor-made trip by calling one of our Peru specialists on 01993 838 620
Ideas for how to explore Peru
Our travel guides share our specialists' passion and knowledge for Peru. We travel here regularly to discover new experiences, explore untried areas and dig deeper into the better-known places and attractions. At the same time, we gather advice and up-to-date information on the best-quality guides, new hotels and restaurants, and the most memorable forms of transportation.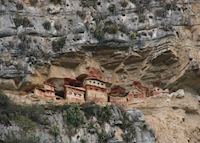 Here you'll find that the Incas are a footnote, their thunder stolen by the relics of earlier civilizations. Northern Peru travel involves getting well and truly off the beaten track in sierra, cloudforest and coastal desert, explains Peru specialist Chloe.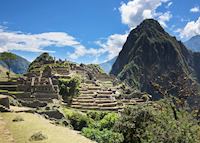 Perched high on a mountain ridge and hidden from the world for hundreds of years, the ruins of Machu Picchu are the jewel in Peru's crown. One of our Peru specialists gives a personal account of how to get the most from your visit.
---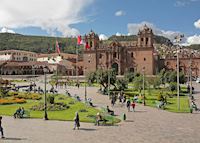 Peru specialist and former resident Fiona shares her top places to experience in Peru. She explains what to see and do in the Sacred Valley, how to best experience Amazonian wildlife, and recommends a lesser-known region of Peru to explore.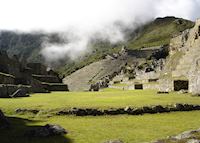 Trekking to and around Machu Picchu offers walks to suit all abilities, from day hikes to multi-day treks. Peru specialist, Anna, picks some of her top choices, including the Inca Trail, Salkantay Trek and short walks from Machu Picchu.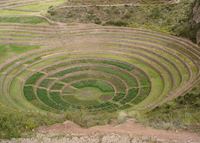 Former Cuzco resident Fiona shares her choice of her adopted country's lesser-known Inca ruins, which share Machu Picchu's geography but not its fame. She explains how to delve even deeper into the best archaeological sites of the Peruvian Incas.
---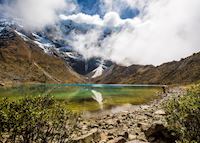 Who says Peru trekking holidays should revolve around the Inca Trail? Our specialists share their pick of the alternatives on offer, from gentler options to remote backcountry routes — all of which you can easily incorporate into a Peru trekking tour.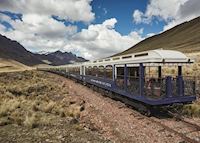 Travel on South America's foremost luxury sleeper train service, Peru's Belmond Andean Explorer, or voyage down Ecuador's Avenue of Volcanoes on comfortable day trains. Audley specialist Holly describes why you might want to experience the continent from a railway carriage.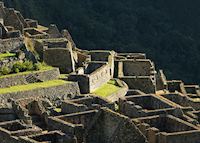 Discover the culture and history of a country on a tailor-made trip, with visits to explore famous sites and others not quite so well known but equally impressive.
---
Latin America boasts many festivals, from the solemn processions of Holy Week to the raucous party of Carnival to the recreated glory of an Inca sun ritual. Let our specialists suggest where to go to discover these vibrant cultural events.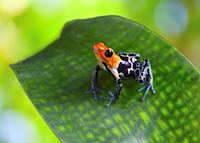 Our tailor-made trips to the Amazon rainforest are designed to incorporate your own personal interests. Whether you want to embark on a wildlife-watching hike through the jungles of Brazil or try your hand at piranha fishing in Ecuador, our specialists have the knowledge to help you plan your dream Amazon holiday.