My first grand solo trip outside of Europe was inspired by a famous car orientated TV show that travelled to Halong Bay in Vietnam. I knew as soon as I saw the emerald waters, peppered with mini-islands, and topped with rainforests, that I had to go and experience it myself.
I booked my trip to Southeast Asia, ensuring Vietnam was on the itinerary as well as Laos and Thailand, maximizing my time away to the fullest. As I walked through the ancient and welcoming town of Hoi An, sailed through Halong Bay and Kayaked my way through Laos, my love of travel was ignited.
I have since been lucky enough to travel to Asia, Australasia, and the Americas. My list of places I would still like to visit, continues to grow.
Speak to Dajana

Start planning your tailor-made trip with Dajana
01993 838 925
Q&A with Dajana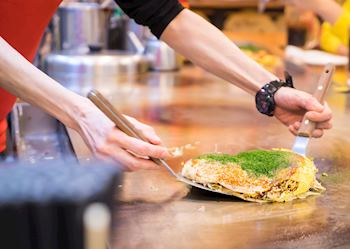 What's the best local dish you've tasted?
A warmly lit, bustling restaurant in Osaka, was the setting for my first ever experience of okonomiyaki pancakes. This savoury frittata style dish consisted of a mixture of shaved cabbage, scallions, eggs, and a sprinkling of salt. I opted to keep my okonomiyaki meat free as the chef cooked it in front of me, topping it with the sweet and smoky okonomiyaki sauce. I watched the pancake sizzle from the heat, bringing the dish to life. I cleaned my whole plate.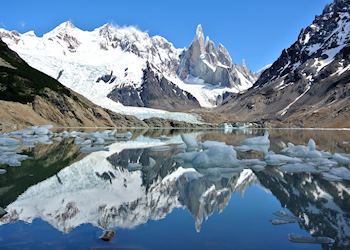 What's your most vivid travel moment?
My most recent trip was to Argentina with Audley. Part of my journey included time spent in Patagonia, where I found myself on top of a glacier — thousands of years old — crampons locked in, looking up at a bright blue sky. Any worries I had about my trekking abilities quickly dissipated, with the very experienced staff on hand to help with my technique. I took a moment when I got to the top to take in my surroundings. The air was cold at first, but the sun made it the perfect temperature. I looked out at the vast lake, surrounded by mounds of glistening ice, with no phone signal and nothing to disrupt the tranquillity. This was one of the most peaceful, and most vivid moments of my life.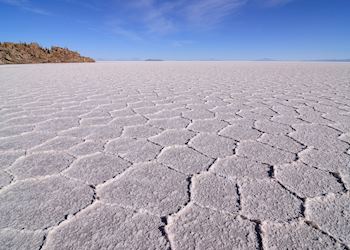 Where would you love to travel next?
Salar de Uyuni in Bolivia has long been on my list of places to visit. The largest salt flat in the world has been described as 'otherworldly' and this is exactly what draws me to it. Once a prehistoric lake, now a vast landscape of quilted salt patterns extending to the horizon. This dreamlike landscape is firmly on my next stop.