Audley client, Eleanor Coker, describes her trip to Tokyo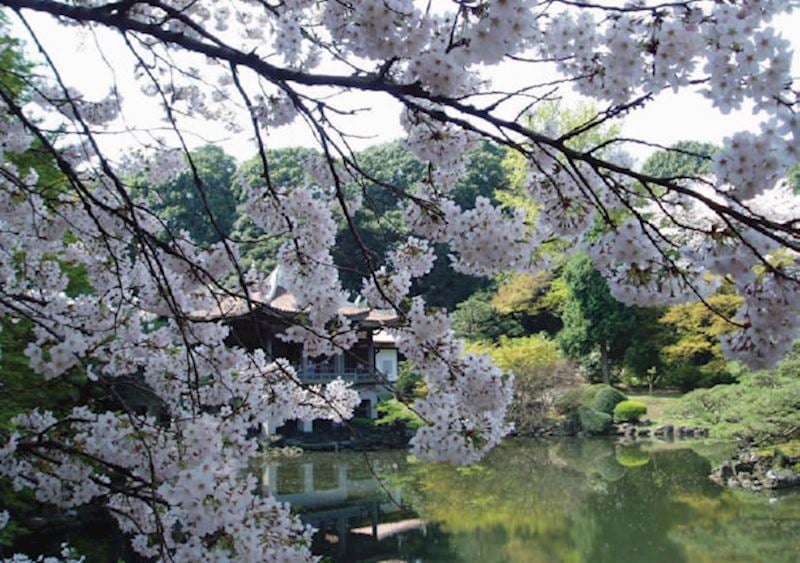 This was taken in Shinjuku Gyoen National Garden in Tokyo during the late morning of 7 April 2009.
It's a view of the Taiwan Pavilion (Kyu-Goryo-Tei) which is part of the Japanese traditional garden. Although in the center of the city hustle and bustle, the garden is an oasis of calm and large enough to absorb the huge numbers of visitors during sakura season — it is my husband's favorite place in Tokyo.
It is a real pleasure to be among the Japanese enjoying themselves, with many picnic parties on the ubiquitous blue tarpaulins, shoes removed and neatly to one side of course. We had a very good view of the blossom in 2008, but I do not believe that the 2009 display could be bettered.
By Eleanor Coker who has traveled to Japan three times with Audley.
Japan

From the stunning landscapes of Hokkaido in the temperate north to the subtropical islands of Okinawa in the south, the calm of Japan's Zen temples, the majesty of its ancient castles, the peaceful beauty of Mount Fuji and the neon-lit urban futurescapes of Tokyo make this one of our favorite and most rewarding destinations.

View our Japan vacations
Further reading