Myself and my girlfriend will be stopping over in Johannesburg for four days. We have already booked a two day stay/tour in Soweto. On the third day, however, we want to explore a little of Johannesburg. We would like to walk and also use the Rea Vaya bus system. We are hoping to spend time at the CBD area, newtown and Constitution Hill.

Can you recommend if this is a sensible way to see JoBurg and what sites we should definitely make an effort to see?

Thanks.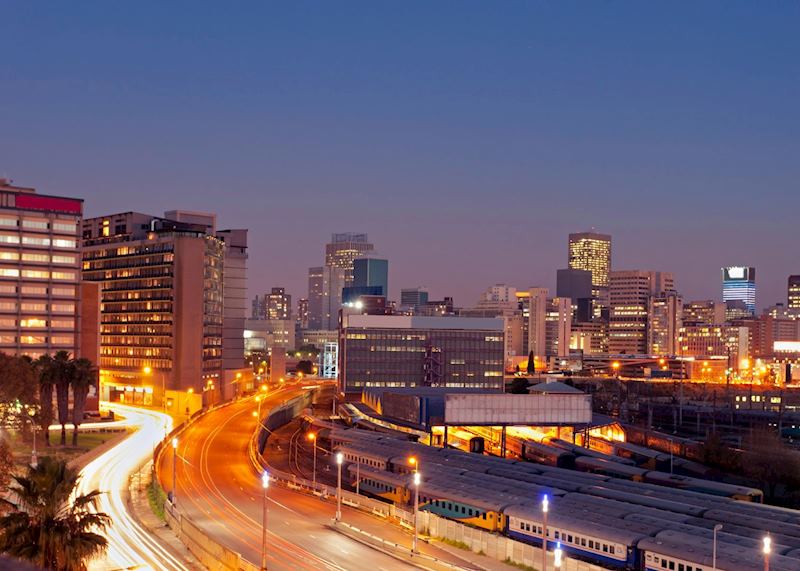 Answer
In Johannesburg, Audley only recommend private touring with our certified driver-guides. To give you an idea of sites to see our typical day tours include the following:
Johannesburg — the 'City of Gold', known among locals as Egoli, Jozi or Jo'burg. Our tour route covers all the major points of interest, from Sandton in the north to Soweto in the south:
The suburbs of Sandton, Rosebank and Houghton (drive past Nelson Mandela's home).
Braamfontein, home to the Constitutional Court of South Africa.
The downtown area, City Hall, Diagonal Street, Newtown, Nelson Mandela Bridge.
The Carlton Centre, see the city from the "Top of Africa" enclosed viewing deck on the 50th floor.
Chris Hani Baragwanath Hospital.
Regina Mundi Catholic church.
Hector Pieterson Memorial.
Vilakazi Street — Nelson Mandela's former home and Bishop Desmond Tutu's home.
The Apartheid Museum.
We only recommend tours in private cars or scheduled shared bus tours, as this ensures you get the local expertise from the knowledgeable guide as well as piece of mind when touring the city.
Whilst the Rea Vaya bus system does cover most of the city we couldn't guarantee its efficiency and reliability and you would lose the local knowledge by not having a guide to this fascinating city steeped in cultural history.
- Answered by Specialists
Related links