I was fortunate enough to have had the opportunity to spend a semester of college studying abroad in Oxford, England. This experience allowed me to travel throughout new areas of Europe each weekend and sparked my interest in all things travel. I remember Florence and Rome being some of my favorite cities to visit as I explored their beautiful landscape and culture. I fell in love with Italy, and it became my dream to see more of what made it so special.
A few years later, I found myself back in Italy experiencing more of the country than I could have dreamed. Riding gondolas through the Venice canals, tasting wines from local regions in Tuscany, and seeing the kinds of coastlines I had only ever seen on postcards.
I am continuously drawn to all Italy has to offer, and my hope is that others will fall in love with it just as I have. With scenes for history lovers, foodies, outdoorsy folk, art connoisseurs, and even beachfront relaxers, there is a piece of Italy for everyone.
Speak to Amy

Start planning your trip to Italy with Amy
Q&A with Amy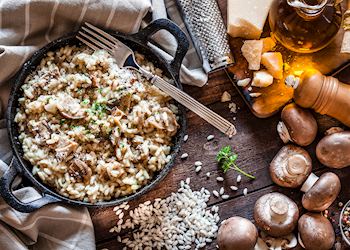 What is the best local dish you've tasted?
On a food tour of Verona, our guide had us taste Risotto — a rice-based dish cooked in Amarone wine topped with fresh parmesan cheese. It might sound simple but it was quite extraordinary — a dish unlike any other I had before, flavorful and distinct.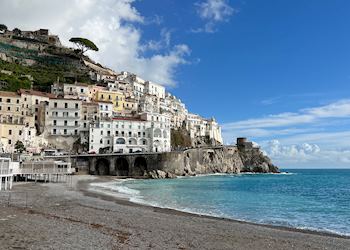 What is your most vivid travel moment?
When driving to the Amalfi coast, there are winding bends and turns along the way…then suddenly you see it. A coastline like the backdrop on computer screens, with the bluest water you could hope for, all around a city built on the curve of a hill. It was breathtaking to see the whole picture all at once.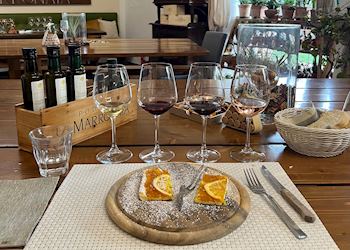 Your best piece of travel advice?
Your guides really are experts, so ask them anything and everything. Most importantly, ask them for lunch and dinner recommendations in the city you're visiting. They always have great local and authentic recommendations and they'll also let you in on the "must have" dishes.