At age 12, I went to the Netherlands and Germany to play soccer. After that, travel became a bit of an obsession, and since then, I've pursued every travel opportunity that has come my way.
After attending St. Lawrence University and studying abroad in Austria, I worked in international education for six years before finding Audley. My love for the outdoors and adventure led me to join the Belgium, Iceland, Ireland, Luxembourg, Netherlands, and UK teams. From rappelling down the side of a waterfall in Iceland, to riding my bike through the streets of Belgium, Luxembourg, and the Netherlands, to lying on the edges of cliffs in the UK and Ireland, there have been no shortages of once-in-a-lifetime experiences in these areas of the world for me.
When I'm not sharing my love and passion for travel with others, you can find me skiing at my favorite local mountain, riding my bike to the lake, or enjoying the newest must-see film.
Speak to Brittany

Start planning your trip to Europe with Brittany
617-223-4390
Q&A with Brittany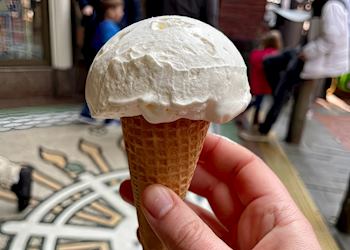 What's the best local dish you've tasted?
My husband would be upset with me since he works for the world famous Ben & Jerry's ice cream in Vermont, but the best local dish I've tasted is a local ice cream I tried on my private food tour in Amsterdam with my guide Jan. The local ice cream store is nothing fancy and only offers a long, thin counter to order from without any tables and chairs inside, and the store only sells one flavor — plain old natural-flavored ice cream. However, rather than ice cream, I describe the consistency more like whipped cream meets merengue meets marshmallow. Once you have a taste of this sugary cloud on a cone, you will float away in happiness.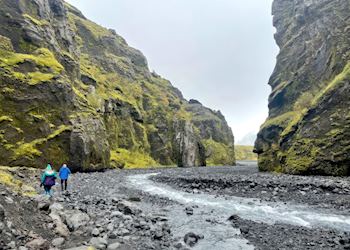 What's your most vivid travel moment?
One of my most vivid travel moments was a private super-jeep tour of Þórsmörk (Thórsmörk) in the highlands of Iceland. We told our guide, Omar, that we were open to adventure, and he did not disappoint. Our route was only accessible by super-jeep, giving us exclusive access to twisting canyons, striking glaciers, and remote mountains far from the crowds. Strapping on our hiking boots, we walked, rappelled down waterfalls, and crossed gushing rivers. I'd recommend the experience to travellers who want to get off-the-beaten-track — literally.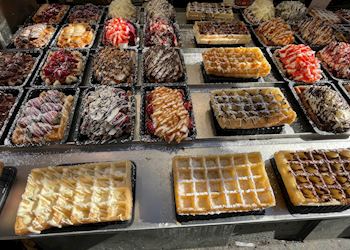 Your best piece of travel advice?
I'll happily admit I'm a big foodie, but I think this tip applies to everyone visiting a new city. I highly recommend that you take a food tour on the first day you arrive. The food tour will not only help orient yourself, but also give you lots of insight into local culture, introduce you to less well-known areas of the city, and give you plenty of ideas for what to look out for on menus and streets stalls during the rest of your stay. It really is one of the best ways to get to know a city.