My need for travel started during my first semester of college, when I was studying abroad in Thessaloniki, Greece. While everyone else from my hometown was off to campus, I was running around Europe, bouncing between antiquity ruins and medieval churches.
I can remember when I booked my first flight. Up until then, I'd only traveled on family vacations, usually picked by my parents. This was the first time I realized that I could, reasonably, pick anywhere in the world I wanted to go and just… go. I haven't stopped since.
After another semester in Europe, this time in Rome, and seven months in Australia, I realized that it didn't make sense to work hard at a job I didn't enjoy so I could afford travel, when I could just work in travel and enjoy my job. Audley has given me the opportunity to share my favorite little pieces of the world with others, allowing them to create memories just like mine.ttt
Speak to Caitlin

Start planning your trip to Europe with Caitlin
617-223-4390
Q&A with Caitlin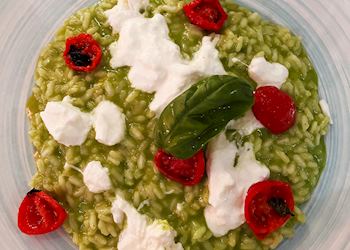 What's the best local dish you've tasted?
It's almost impossible to go wrong with the food in Italy, which makes getting that absolute 'WOW' dish even better. For me, it's pesto risotto topped with buffalo mozzarella and halved cherry tomatoes in Sorrento. It wasn't lost on me that the hues of the ingredients matched that of the Italian flag. The dish came out with little wisps of steam wafting off the top, and I had to remind myself to slow down and enjoy each bite. To finish the meal, I took a piece of the freshly baked table bread and wiped the bowl clean.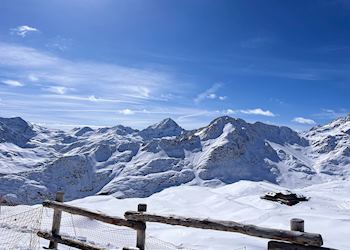 What's your most vivid travel moment?
I can vividly remember the first time I skied the Italian Alps. I couldn't stop bouncing with anticipation as we drove through the winding hill side up to Santa Caterina di Valfurva. My excitement bubbled over the higher the tram took us up the mountain. When we reached the top, I was lost for words at the site of the snow-capped mountains surrounding the peak. For the rest of the day, I had a permanent smile splashed across my face. The only reason I got off the mountain that day was because the lifts were closing, and I had a train to catch.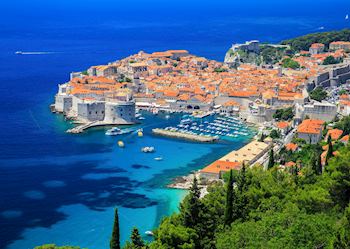 Where would you love to travel next?
My 'Where to travel next' list is about 50 countries long, but right at the top of the list sits Croatia. Being a massive Game of Thrones fan is only partially the reason, but the mix between sun-baked ancient cities and lush national parks is what really draws me to this European country.