My passion for travel started at birth. My father is a teacher in the American International school system, so we moved to different countries with every new contract. To date, I've lived in six countries ranging from Africa to Europe and the Americas.
I was born in Morocco to an American father and a French mother. We then moved to Poland, Spain, Croatia, France and finally United States. In each country whenever I had time off, I would travel to neighboring countries to discover a different country's way of life. My passion for travel derives from discovering new cultures, foods, and people.
France is my favorite country because it offers much in landscapes, architecture, people, and foods. I was raised for more than seven years in France which allowed me to experience, discover, and fall in love with all the wonders the country has to offer.
Speak to Coltrane

Start planning your trip to France with Coltrane
Q&A with Coltrane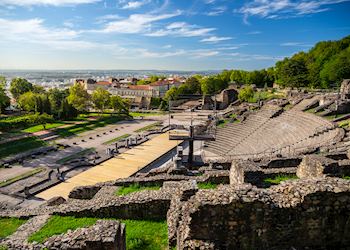 What's your most vivid travel moment?
My most vivid travel moment was waking up early on a Sunday morning to walk around the old city of Lyon, France. Sunday's in France are known to be the quietest day of the week as most businesses are closed for the day. I remember walking down old cobblestone paths while the sunrise reflected against the beautiful 18th century buildings (Lyon is a city known for its food and history that goes back to the Roman era) and picking up breakfast. I then sat in the Roman amphitheatre here, eating and watching the sunrise over the city that I had all to myself.
Which book, film, or artwork captures France the most?
Most books and films are based on the most romantic city in the world — Paris. One movie that was adapted from a book that encapsulates the history and beauty of this city is "Midnight in Paris", directed by Woody Allen. This romantic comedy follows the adventures of an uninspired screenwriter as he travels back to the 1920s and meets the artistic icons who found inspiration in Paris. Some of these icons include Van Gogh, Hemmingway, Degas, and more. I especially adore this movie because a dear family friend of mine, Lea Seydoux, stars in the film. Additionally, the TV series, "Emily in Paris" embodies the French lifestyle and workstyle. This comedy follows an American working in Paris as she adjusts and navigates the culture shock of a structured work routine to a "laid back" work style and all the insanity in between. I particularly seek this show out when I am feeling homesick.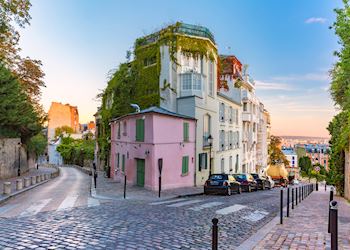 Your best piece of travel advice?
My travel advice for people visiting France is to walk cities on Sunday's. If you're an early riser, walking the city on a Sunday will allow you to discover an almost empty major town or city. Early morning on Sunday's from 9am to 12pm, there are market days on squares and along the river. This is a great activity to do as you can walk through these marketplaces and submerge yourself in the sights, smells and sounds of a busy market. All of course with a beautiful French landscape.