When growing up I was very inquisitive about the world which lead me to study for a degree in geography. My first real experience of exploration was hiking for three weeks through the jungle in Guyana to Kaieteur Falls, the world's highest, single-drop waterfall. Seeing the jungle and those remote communities spurred me on to explore lesser-known parts of the world from Mongolia to Ghana and Uganda to Guatemala. In later life, my passion for geography and geology came to the fore again when I started exploring Scandinavia. I was soon captivated by the mountains, volcanoes and cascading falls. I have always liked to challenge myself physically and so hiking up mountains, sailing through a fjord or walking inside a glacier appealed to me enormously. They're just some of the incredible experiences this part of the world has to offer and one of the reasons it keeps enticing me back.
Speak to Ian

Start planning your trip to Iceland with Ian
Q&A with Ian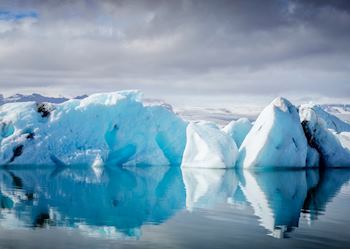 What's your most vivid travel moment?
It was 7am and I boarded a little metal boat at the banks of the glacier lagoon. The water was calm and the only ripples created were from the boat's wash. We had to move slowly: icebergs floated all around us, sparkling in every shade of blue imaginable from the morning rays. After navigating through the bergs and growlers, we reached the glacier's edge which towered high into the sky. Then, I heard a low rumble in the distance and saw part of the glacier break away forming a new iceberg. It was thrilling watching the glacier calve, witnessing its retreat with my very own eyes.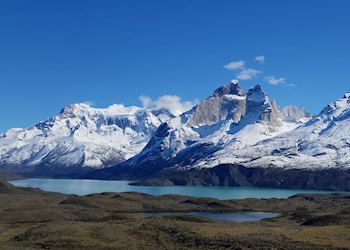 Where would you love to travel next?
The five-day W Trek in Patagonia has been top of my list for a while. It takes you through Torres del Paine's most dramatic scenery with granite towers, milky blue lakes and massive glaciers all around. As well as the incredible scenery, I think I'd enjoy the back-to-basics element of the trip.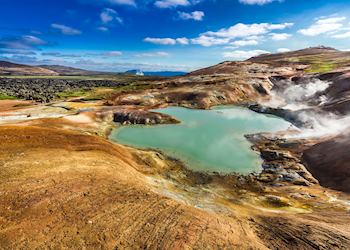 Your best piece of travel advice?
Ask the locals what they enjoy doing on their days off. As Iceland is sparsely populated, there are many hidden treasures which you could easily miss without local knowledge. Speaking to local people lead me to hot springs next to fast-flowing rivers miles from the nearest town where I could spend my evenings under skies with zero light pollution. It also prompted me to visit a small, remote goat farm where I held goats used as extras in Game of Thrones. It's these little tips that make a trip and create memories that bring a smile to your face long after you return home.