A honeymoon provides the opportunity to plan the trip you've always dreamed of, whether that's watching the sun set over a herd of elephants on an African safari or sipping a cocktail as you dip your toes into the turquoise waters of one of Southeast Asia's pristine beaches.
If you're planning your trip for the winter months, there are many suitable destinations and experiences that our honeymoon team can recommend. Using their extensive travel knowledge, they will take your interests into account, making sure every detail is right, to ensure your trip is unforgettable.
Ideas for January
Morning trip to monks and waterfalls in Laos
A superb way to experience Laos' unique serenity is to rise early to give alms to the monks in Luang Prabang, and then head to the Kuang Si waterfalls. Arriving before the crowds, you can enjoy one of Laos' most beautiful spots alone. We can organise for a delicious breakfast to be laid for you, then you can swim beneath the falls and bathe in the sun — a fine way to start the day in a fantastic country. November through to March is an ideal time to visit Laos because the weather isn't too hot and it's mostly dry.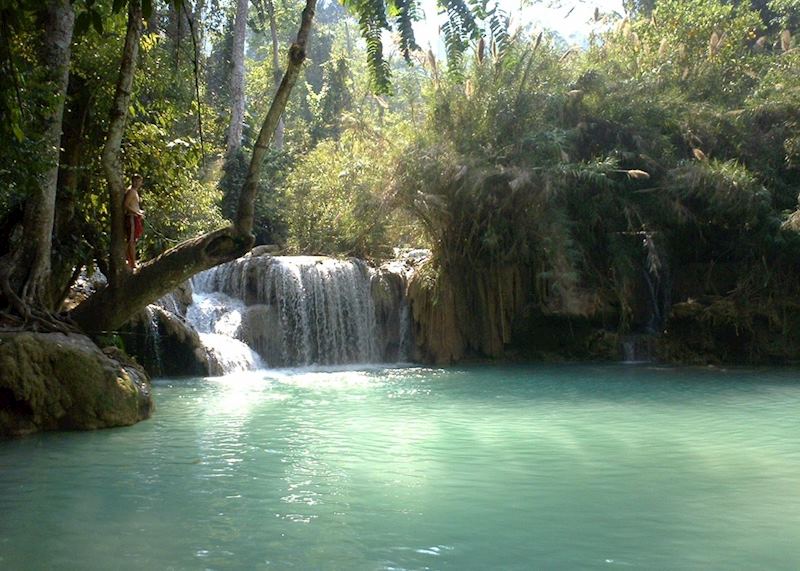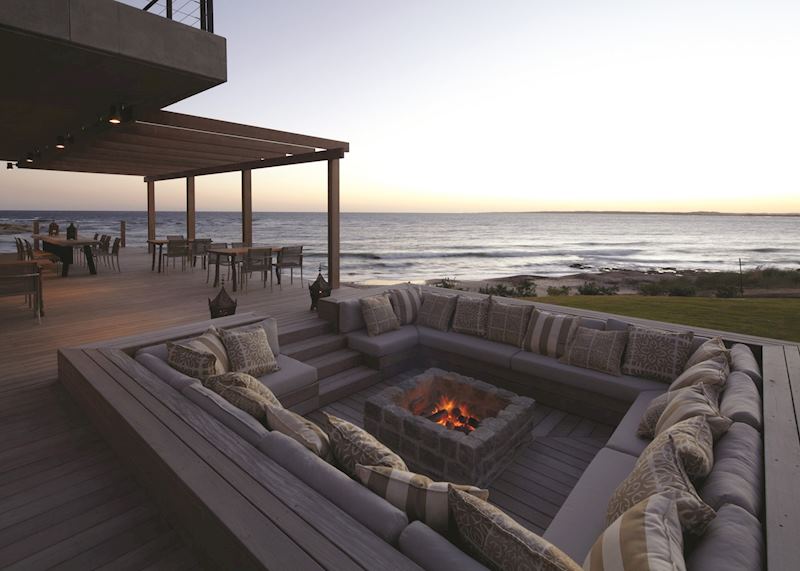 Admire artwork next to the ocean at Playa Vik, Uruguay
Playa Vik is a wonderful hotel on the beach in José Ignacio. This exclusive property overlooking the sea consists of just a handful of suites and casitas with private gardens and terraces. It's an extremely modern hotel in design and every room features different, striking artwork. Art-lovers will adore this hotel. There's even retractable windows to let in the sea breezes and some of the suites have their own fireplaces. To keep you entertained there's a swimming pool, Jacuzzi and spa as well as wine tours and a golf course nearby. Uruguay is best visited during our winter (Nov-March) because the weather is warmer, with temperatures reaching the mid to high 20s.
Meet the wildlife of Kangaroo Island, Australia
Floating atop a secluded cliff on a rugged stretch of coast, Southern Ocean Lodge commands peerless views of the wild Southern Ocean and pristine Kangaroo Island wilderness. The suites are furnished to a contemporary, yet ecological design alongside high quality, modern amenities and world-class service. Kangaroo Island has an abundance of wildlife including koalas, echidnas, possums, and platypus. Seal Bay, southwest of the main town of Kingscote, also has hundreds of sea lions who seem to enjoy meeting their human visitors. Southern Australia is best visited during our winter months (Nov-March) as it is summer in the Southern Hemisphere, so the weather is mostly dry and sunny.
Ideas for February
Camp overnight in Tu Len Cave, Phong Nha Ke Bang National Park, Vietnam
This Phong Nha Ke Bang National Park is located close to the Laos border and was designated a UNESCO World Heritage Site in 2003. There is an impressive system of 300 caves here and if you have a sense for adventure it is now possible to sleep in hammocks in Tu Len Cave, with dinner cooked on a campfire under the stars, surrounded by protected national park. Many of the caves are still largely undiscovered with giant stalactites and stalagmites. Central Vietnam is generally at its wettest from September to December, so February is a good time to visit, but rain can still be encountered at any time.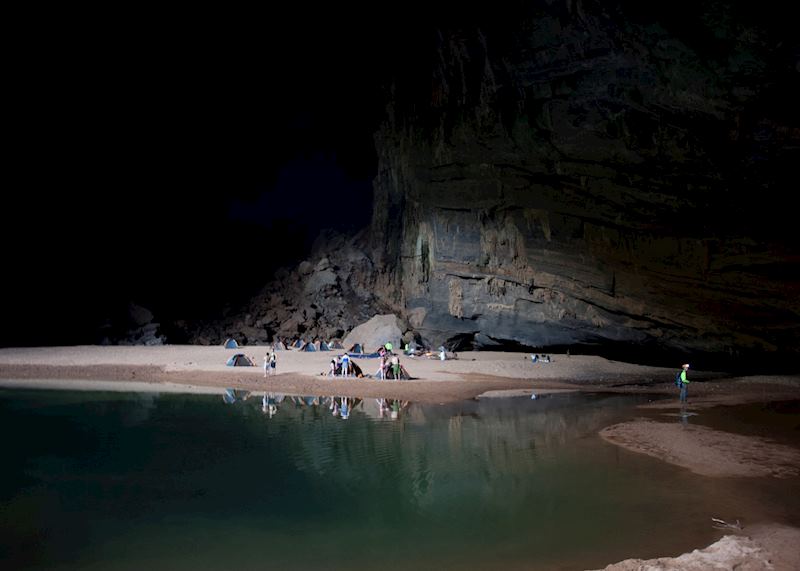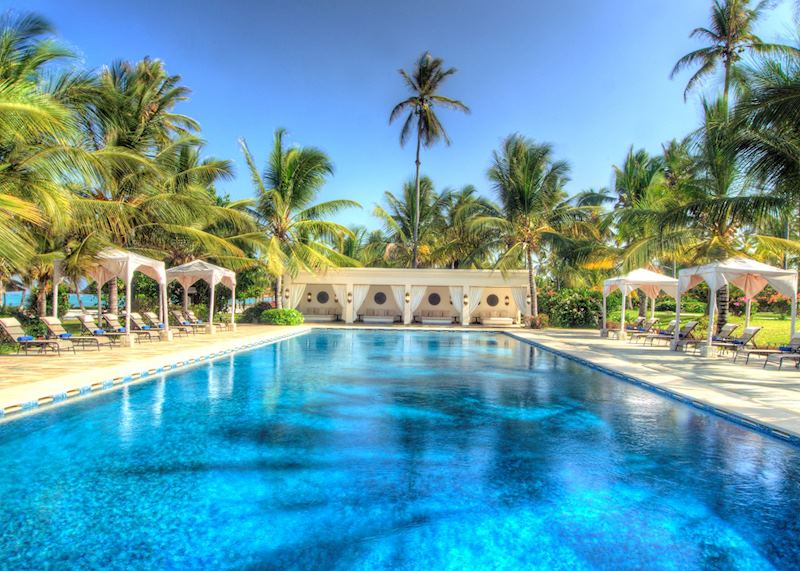 Visit a spice farm and relax on the beach in Zanzibar
Located on the island of Zanzibar, Baraza can be found along the award-winning Bwejuu Beach. This unique boutique resort has many Arabic and Indian influences, and you will find Swahili arches, beautiful antiques, hand made furniture and intricate brass lanterns. Many of the rooms are ocean-facing with luxury interiors and beautiful fabrics. Facilities include private plunge pools and freestanding baths. Simply relax on the beach or explore the nearby coral reef, take a trip to a spice farm or explore the alleys of nearby Stone Town. January and February is a good time to visit Zanzibar, because it is Tanzania's 'short, dry season' after the short rains of November and December.
Relax in a spa in the foothills of India
Only 45 minutes from the holy town of Rishikesh, Ananda is set among 100 acres of forest, and centred around the palace of the Maharaja of Tehri-Garhwal. Offering wonderful views of the low Himalaya and down onto the valley of Rishikesh and the Ganges River, this world-famous spa offers Indian Ayurvedic treatments and many complimentary classes, including yoga in the extensive well-tended gardens. There is a superb restaurant and plenty of good walks, a golf course and white-water rafting nearby to keep guests entertained. India is generally best visited during our winter, as the monsoon can affect different regions from May through to October.
Ideas for March
Try a Moroccan cookery class in Marrakesh, Morocco
Nestled in one of the walls of Marrakesh's medina, La Maison Arabe is an oasis from the busy souqs. Not only does the hotel boast a fantastic spa, there's also a pool and a special hammam for couples. Food is very important here and there are Moroccan, Thai and Mediterranean menus available in the restaurant as well as the option of taking a Moroccan cookery class in the on-site kitchen. March is a good time to visit Morocco because the weather isn't too hot and there's still snow on the Atlas Mountains and spring flowers in the meadows.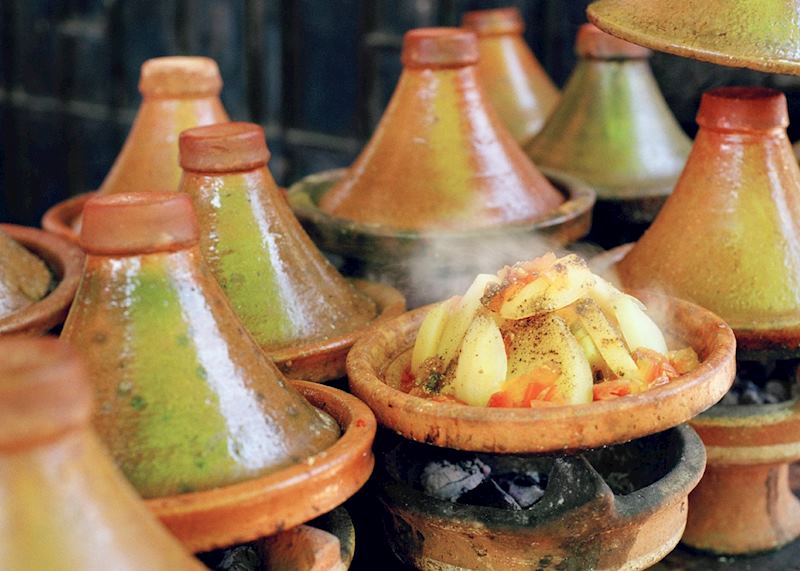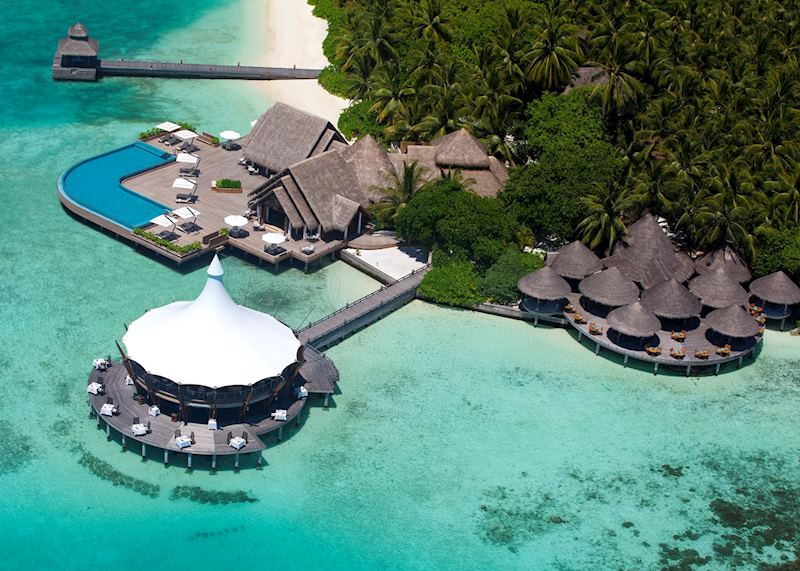 Secret reef snorkelling in Baros, Maldives
Baros is one of the smaller resorts in the Maldives, making it more intimate, but luxurious, with excellent service. Guests can stay in overwater villas and the local house reef is superb for diving and snorkelling. Take advantage of the Piano deck, isolated in the middle of a sparkling lagoon, for private dinners or massages at sunset. There's even the option of sailing on 'Nooma', the island's own personal dhoni, with your own personal butler. Go for a sunset cruise, private dinner or a personal snorkelling excursion. January through to April is the driest time to visit the Maldives, as showers are short if they occur at all.
Rafting along the Pacuare River to a remote jungle lodge in Costa Rica
At Costa Rica's Pacuare Lodge the adventure begins before you even arrive. Getting there involves a scenic white-water raft along the Pacuare River, via tumbling waterfalls and the rainforest-covered Talamanca Mountains. Most of the rooms come with private terraces and are designed to blend into the natural surroundings, some even have private plunge pools. Evening meals are a treat as you listen to jungle sounds and the rushing river. Canopy zip-lining can be arranged or you can take a relaxing walk through the forest to nearby waterfalls, or indulge in a relaxing hot-stone massage. This is a good time to visit Costa Rica as the weather is at its driest, particularly on the Caribbean coast.
Further Reading