Stephanie, Peru, Ecuador & Galapagos Specialist
My passion for travel was inspired by my parents who followed a job opportunity to Belgium and took advantage of free weekends to take us all across Europe. After returning to the States, our travels were focused around scuba diving and skiing, which only served to increase my love of outdoor activities, dramatic scenery and wildlife. Then, during a semester in Spain during college I discovered backpacking and solo travel and spent my weekends discovering new countries.
After working in public relations for a few years, the travel bug returned and I planned a backpacking trip to South America for several months. I spent the summer hiking mountain ranges, tasting regional food, exploring cities and studying history and culture. It was on this trip that I knew I wanted travel to be a part of my career, so that I could help others discover these magical places too.
Speak to Stephanie

Start planning your trip to South America with Stephanie
Q&A with Stephanie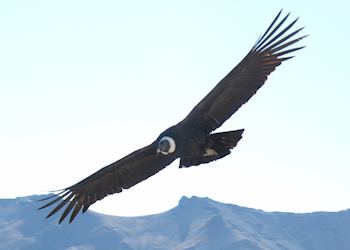 What's your most vivid travel moment?
On the way from Arequipa to the Colca Canyon, my guide suggested an alternative schedule to avoid the crowds at Cruz del Cóndor and allow a better chance of seeing the Andean condors. By showing up a few hours later, we were able to have the viewpoint completely to ourselves, have a peaceful picnic and watch as multiple condors soared through the canyon. The sheer depth of the canyon was arresting but being able to enjoy it in complete silence made this moment magical and one that I will never forget.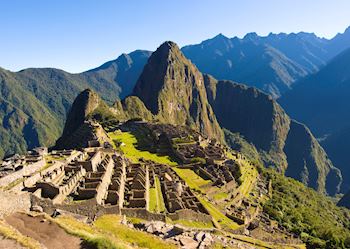 Which book, film or artwork captures Peru the most?
Many of the books about Peru and Machu Picchu are historical and can be a bit dry at times. However, author Mark Adams offers a fresh take in his adventurous travel memoir, Turn Right at Machu Picchu. In order to celebrate the 100th anniversary of the rediscovery of the 'lost' city, Adams sets off to retrace explorer Hiram Bingham's original trek to Machu Picchu. His book gives readers an insider's perspective on hiking the Inca Trail, a good introduction to local history, and a few laughs, making it a great companion for anyone visiting the sacred city.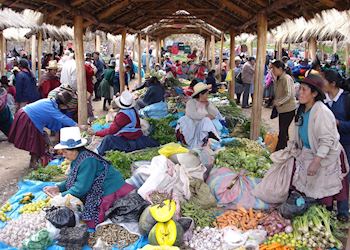 Your best piece of travel advice?
My best piece of travel advice for South America would be to practise your Spanish. Whether you only know a few key phrases or haven't used your Spanish in years, it will take you a long way. It can seem intimidating at the start, but in my experience, local people are happy to see visitors attempting to speak their language and it will definitely give you an advantage when bartering in the markets.