My first major trip was a six-month adventure through Australia, New Zealand and Southeast Asia. I loved every minute of it and by the time I returned home, I knew I wanted to work in travel, and have been lucky enough to do so since 2013. The following year, I embarked on a trip to Argentina and Brazil. This was my first experience of Latin America and I was smitten. I returned in 2019, visiting both countries again, but this time 'the Audley way'. I will never get tired of the scenery in Argentina: even second time round, the beauty of the landscapes took my breath away. Brazil's diversity also left a huge impression on me. With its beaches, wildlife, colonial towns and bustling cities, it's somewhere I could visit time and time again and still discover something brand new every time.
Speak to Adele

Start planning your trip to South America with Adele
Q&A with Adele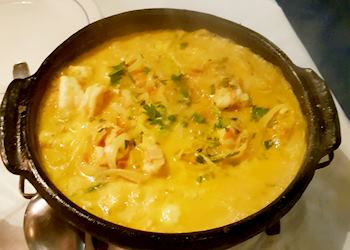 What's the best local dish you've tasted?
Sitting looking out to sea on a beach in Ilha Grande, Brazil, I was served the most amazing moqueca. This traditional fish or seafood stew is cooked in a terracotta casserole and on this occasion was made with local fish and shrimps, slices of plantain and coconut milk. It's served with a side portion of farofa, toasted cassava, which acts as a sponge to soak up the tomato, garlic, lime and coriander sauce so you don't miss a single bit. My mouth is watering now just thinking about it.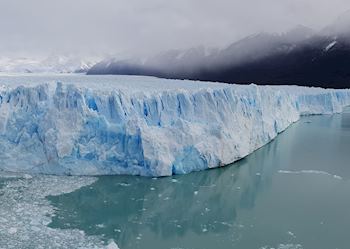 What's your most vivid travel moment?
Seeing the Perito Moreno Glacier in Patagonia for the first time is something I'm unlikely to ever forget. I joined a guided hike up the glacier but wasn't convinced I was actually going to make it. The guides quickly put that thought to the back of my mind and made sure I made it to the top. I looked around and felt as if I was on top of the world. Standing on top of the glacier, there was nothing but blue sky, mountain peaks and further glaciers as far as the eye could see. It really was incredible.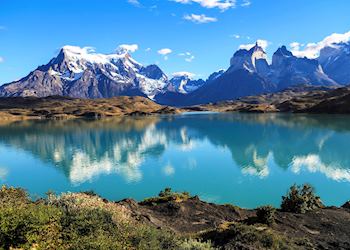 Where would you love to travel next?
I would love to carry on exploring Patagonia but from the Chilean side. Trekking the glaciers of Argentina was an incredible experience, so it would be brilliant to visit Chile's glacial fjords and see what else the country has to offer.