Nathan, Argentina & Chile Specialist
I was very lucky and lived in many incredible parts of the world as I grew up. The idea of exploring and embracing other cultures was something that was always supported and encouraged at home and I took my first trip to South America when I was 21 years old. The trip ignited a passion for this incredible continent and the many sights, sounds and tastes that it offers. With 12 countries to explore and discover, and a huge variety of experiences on offer, it still holds endless fascination for me. I eventually turned my passion into a career, and have been lucky enough to work in travel for over nine years. I love all that it entails and allows me to discover and share.
Speak to Nathan

Start planning your trip to South America with Nathan
Q&A with Nathan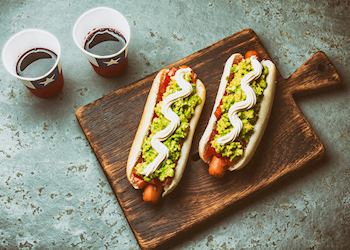 What's the best local dish you've tasted?
The Chilean hotdog, the completo has to be one of the best things I've eaten. It's about twice the size of a loaded American hotdog and more of a cross between the best of a burger and a hotdog. It's topped off with avocado, chopped tomatoes, a large amount of mayonnaise, grated cheese and sauerkraut. You'll find them in casual restaurants and on street stalls wherever you go in Chile, don't miss it if you see one.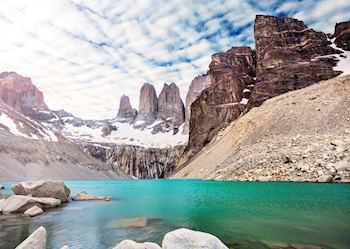 What's your most vivid travel moment?
It's 6am and minus 6C (21F) at the start of the one-day Torres Del Paine trek. Everything is dark and cold and overcast, a precursor to one of the toughest and coldest treks I have ever done. The weather here is notoriously fickle⁠ — making the summit is not guaranteed, let alone getting a view⁠ — but there's snow-capped mountains at every turn and condors soaring overhead. Luckily, we finish in clear, blue skies and get the most incredible view of the Torres Del Paine towering above us. All the pain, cold and sore muscles instantly disappear and I can't believe that I'm lucky enough to be here.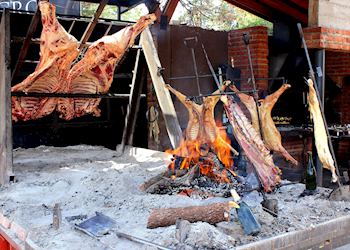 Your best piece of travel advice?
My top tip is to make the most of your time in a foreign country by embracing all it has to offer, especially when it comes to food. The best way to do this is to always eat where the locals eat, you know it has to be good.